"Who is bored with London, is bored with life". The old adage still rings true today with a surplus of activities just waiting to be found across the city.
Whether it's sushi, cheese, pizza, or (all you can eat!) falafel that tickles your fancy, here's some of the best lesser known eating experiences dotted around our fair city.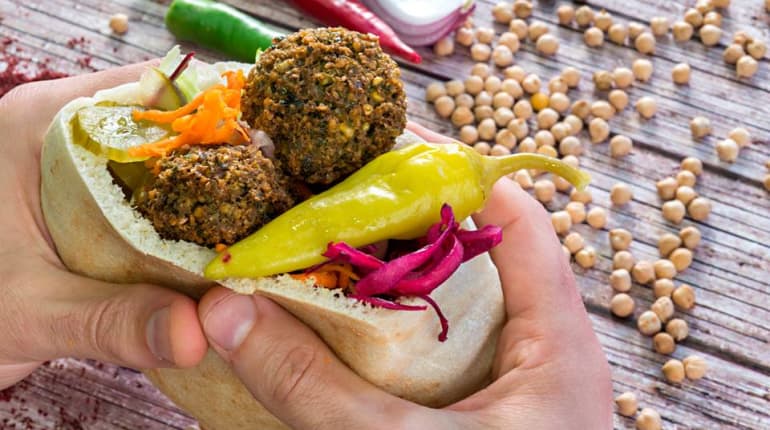 Unlimited Falafel AND a live band? This may sound like a delicious (and possibly) strange dream, but let us inform you that this is VERY real.
This unlimited bottomless falafel party, put together by Funzing and Pilpel is everything all you falafel addicts could ever want so it's time to get involved!
As an added bonus, Pilpel falafels are high in protein, complex carbohydrates and fibre. They contain iron, magnesium, folate and calcium. These falafels are deep fried in 'healthy oils' and don't contain breadcrumbs as fillers, helping to reduce their fat content. They can be eaten as part of a healthy balanced diet, suitable for vegan/vegetarians and those on a wheat free diet!
Book your tickets for this experience here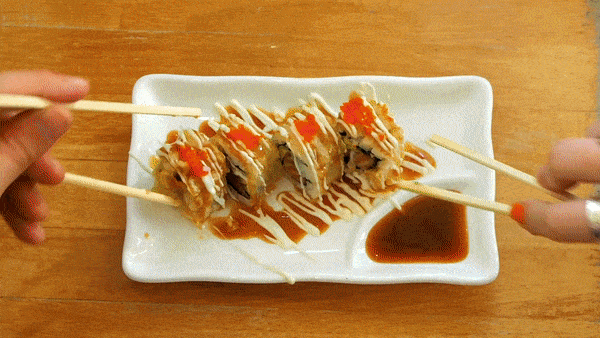 On the Sushi crawl you're going to find yourself neck deep in London's most delicately designed and created food いただきます (itadakimasu). Whether it's maki, nigiri or sashimi that floats your boat, we'll be sure to show you where the best spots are to get your fix. Chopsticks at the ready as we take you on a tour of Mayfair's hottest Sushi spots, you'll be chowing sushi like you've fallen asleep with your head on the Yo! Sushi conveyor belt.
Japanese restaurants have delighted London since 1884, so fill yer boots with Mayfair's most exquisite, and learn about how Sushi is on London's most important menu.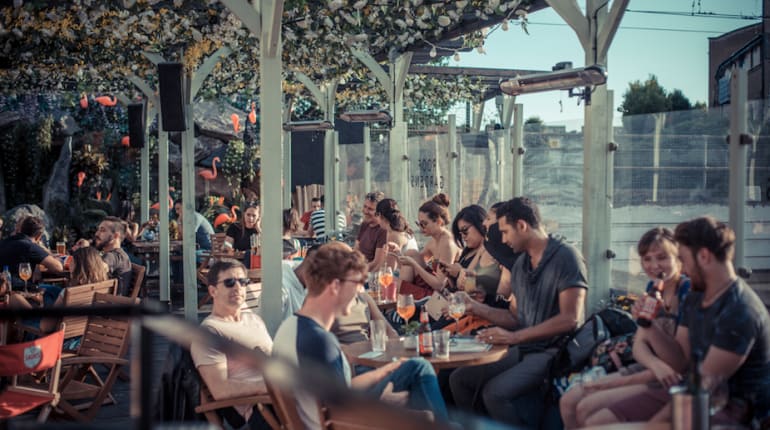 The Pimms and Pizza Rooftop Party is here!
Pizza + Pimms = SUMMER ????????????
Experience good vibes, good music and flowing Pimms and pizza at this awesome London rooftop event! Ideal for an after work shin-dig or pre drinks.
Your ticket price includes a refreshing glass of the city's favourite summery drink; Pimms and a slice of pizza straight from the wood-oven, mmm.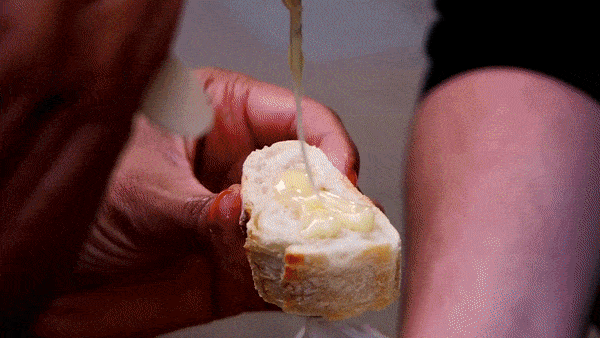 Calling all curd nerds and turophiles – yep there's a word for your love of cheese – London's finest cheeses are being wrapped up into one 2 hour walking tour! Whether you're a passionate pre-grated cheddar sprinkler or a Mimolette only kind of fan, See Your City's Cheese Crawl will delight your senses.
Starting in Mayfair, tuck into some of London's finest blue cheese, in a cheese counter that's been serving the whey too eager public for over 300 years, this place sells literally tonnes of Stilton every December! Fortnum & Mason is where even the royals get their dairy fix.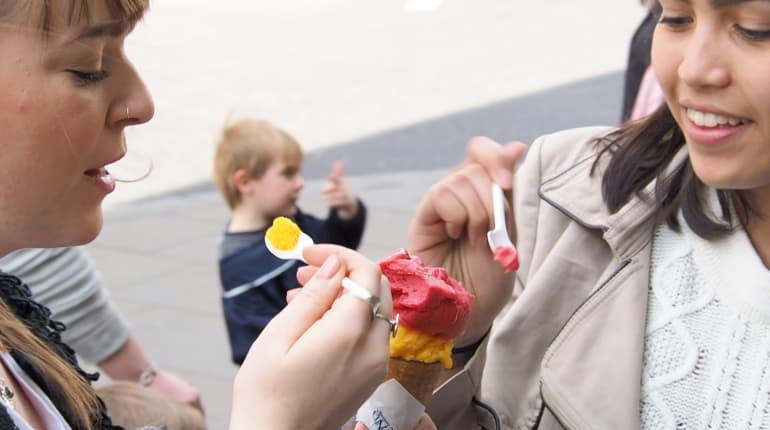 An ice cream crawl is like a pub crawl, but instead of pubs, you'll be visiting London's finest Artisan Gelato and Ice Cream parlours, where you will sample the finest Italian Gelato, Ice Cream and Frozen Yogurt.
For this unique event, like-minded ice cream lovers will come together to experience some of the finest and most exquisite ice creams in London!
Your ticket will grant you a sample of the most delicious ice cream that London has to offer at each parlour. You will learn the history of Gelato, how it's made, and you'll receive a discount voucher that can be used at any time in the future at any of the locations.
The venues have been hand-picked for their reputation as the best in London and the tour is led by Paul a former coffee & cocoa trader with over 25 years of experience as a London guide.