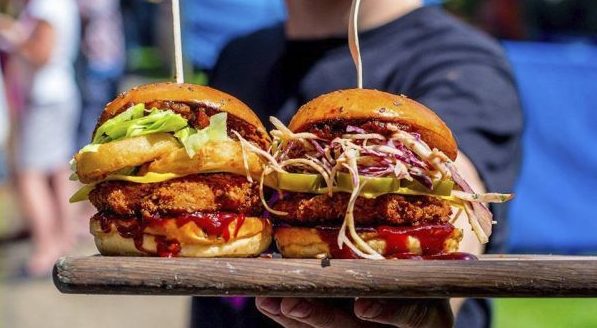 Decided you're going to give Veganuary a go this year? We've got you well and truly covered. From vegan baking classes to recycled vegan jewellery, there's something for everyone…
Come along to this delicious workshop and learn how to make a selection of scrummy vegan desserts. Enjoy a fun evening preparing delicious banana bread, a special Romanian delicacy; chocolate 'salami' and a surprise dessert. Every ingredient will be carefully measured by you so that you have a full hands-on experience and know exactly what goes into your creation.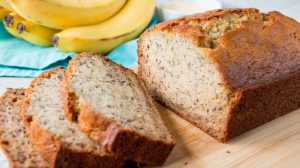 Riverford Organic Vegan Cooking Class: Richmond
Looking for veg inspiration? This two-hour, hands-on cooking classes will give you ample veg inspiration. Francesca Melman has spent more than 15 years working as a chef in some of London's top restaurants, including The River Cafe and Alistair Little. Francesca leads the class where, together you'll turn a brimming box of veg, fresh from the farm, into an inspirational organic feast. You'll get stuck in, learning lots of essential skills – such as the best way to slice greens and segment citrus, and how to make sure your onions never catch in the pan.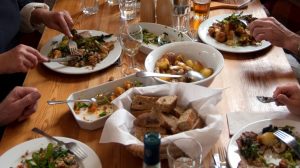 Detox Daal and Authentic Curry Cooking Experience
Do you love the spicy, zesty, clean and fresh flavours of Indian food and want to add authentic and new recipes to your own collection? This tailored small group cooking experience in Ritu's friendly kitchen will be a creative, fun space for curry creation and detox daals. The cooking follows yogic principles when it comes to food and you'll be learning traditional recipes from scratch with ingredients you can buy, so you get to cook, learn, eat and re-create. You'll be using fresh zesty ingredients, veggies, lentils and spices to create your unique experience and you'll tailor the dishes to suit your spice palette.
To celebrate the wonderful exotic flavours and the larders versatility of this great cuisine, the recipes will be vegetarian or vegan, gluten, wheat, nut and dairy free. The beautiful nature of Indian cooking is that you get all the authenticity without altering recipes, substituting for lesser ingredients or textures or compromising on the flavour.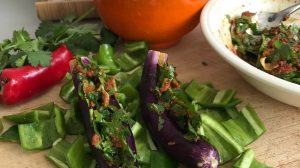 Learn How to Make Vegan Dumplings From Scratch
The colours of Vegan Dumplings come from fresh vegetable juice, yum! Learn how to use fresh, local and organic ingredients to make yummy vegan dumplings. This experience will be 2 hours of hands-on dumpling making covering everything you need to know about making these delicious treats.  The class will begin with a short introduction about dumpling culture whilst enjoying Chinese tea. You can choose to make either Green Hulk (spinach, carrot and tofu) or Miss Bunny ( carrot, pea, corn and potato) and you'll get to take 14+ home.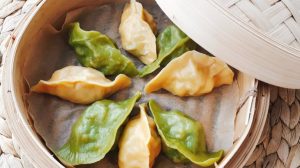 The Veganuary Hummus Challenge
Mediterranean food is both healthy and delicious, that's no secret. People from the Middle East know that finding a good Hummus place in London is often an extremely challenging task! That's why Yaron and his girlfriend Angela have decided to host you for a yummy foodie experience which will teach you finally how to make your own fresh & tasty hummus! This yummy paste is made of chickpeas and during this workshop , ou will learn how to easily make delicious hummus in the comfort of your own home! You'll explore a few different additions to make it green, red or sesame flavoured.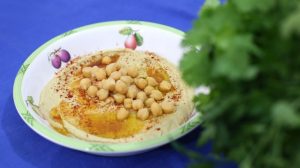 Make Your Eco-Friendly Upcycled Bicycle Tyre Belts
Everyone wears belts but not everyone can make belts. Now you can create your very own eco-friendly, fashionable, and long lasting belts. You can wear a totally unique, handmade belt which is also cruelty-free and made from a repurposed bicycle tyre. This is a unique workshop where you will surprise yourself and everyone else with your new skills and creativity. Tyres can have a beautiful pattern and stunning colours which make every belt very eye-catching. During this workshop you will learn the basics of belt making: you can choose 2 tyres to create your own belts, choose your favourite buckles, learn how to use rivets and screws.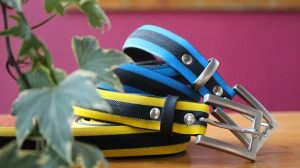 So what are you waiting for? There's never been a more perfect time to try out being a vegan. Veganuary awaits!
Click here to see all of our upcoming vegan events this January.