New year, new you? Or simply, new year BETTER you?
We've carefully handpicked some of our best wellbeing events on this January that will make sure you become the best version of you possible.
Lera is bringing you a magical tea experience from the comfort of her own home. You will brew a special and rare tea from the Chinese tradition, which Lera has carefully selected. You will use the wisdom of the tea and the leaves to connect to yourself, to your life, your energy and those around you. After this experience, you will have the chance to share your experience and have some healthy snacks.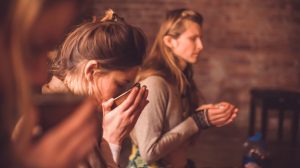 Organic Herbal Soy Candle and Air Freshener Workshop
Design, craft, and fuse together these Luxury Soy Candles! Long lasting and toxin-free, this is a great creative way to spend time with your friends and do your bit for the environment! The Soy contains no toxins, herbicides and pesticides, as well as no lead or zinc wicks. You will also be using only the finest high-grade oils to provide a relaxing and soothing fragrance! This is also an economical way to help save the planet and save money on spending lots on expensive Candles! There will also be a vast of array of Chinese herbs and flowers which will provide an aromatic experience like no other…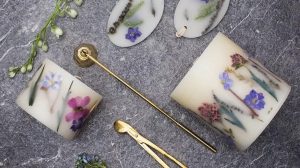 This cacao ceremony is an opportunity to connect with yourself and open your heart. Ceremonial grade cacao has been used for centuries to unlock euphoric states, release negative emotions, and connect to pure heart energy. You'll begin by sitting in a sacred circle, to support, empower, and honour one another as reflections of the divine. You will honour the cacao spirit with shamanic prayer and humbly ask for your intentions to be heard. The cacao will then be served in liquid form and drank together. Then you will move and dance, activating the cacao within the body and the heart, allowing a truly transformational and ecstatic process to unfold. Lastly, you will rest lying down, guided in a soothing meditation to receive the gifts of this sacred plant – the "food of the gods". You come out renewed and inspired, charged with life.
Cacao gives you the space to enter into a place of deep reflection and self communion. It allows you access to the subconscious to reveal and heal the deepest aspects of yourself. It can deepen your connection to your heart, and expand your capacity to love and be loved.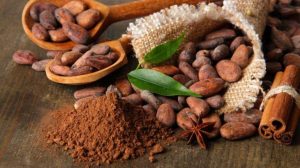 Personalised Skincare and Makeup Masterclass
This class is all about you.
Taking the Seventa Makeup Academy Personalised Skincare & Makeup Masterclass will help you get the best out of your makeup. In this class, you will learn first hand some of the techniques and tricks that Makeup Artists have been keeping secret. You will get to work 1 to 1 with a Professional Makeup Artist who will demonstrate with you as the model working on one side of the face before you take over and recreate that special look you are after.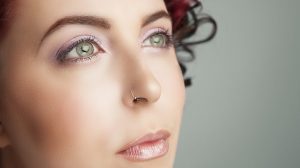 Laughter yoga is a practice involving prolonged voluntary laughter along with breathing techniques that originate from Yoga. We usually laugh for between 3-5 seconds but in a laughter yoga session you will laugh for between 10-15 minutes, of deep belly laughter. This is the type of laughter that gives us all the health benefits and the benefits will remain with us for a good 24 hours after the session! The body reacts in the same way whether the laughter is forced or natural, releasing the endorphin's (happy hormones). It is these endorphin's that kick in and fight stress, boost our immune system and make us feel good in so many ways. Laughter yoga is experienced in groups, with eye contact, yogic breathing and playfulness among participants. All that is required of the participants is a Willingness to Laugh!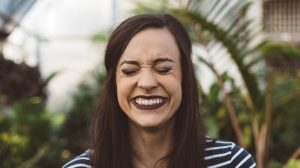 Step into your heart and draw your whole inner Universe which is your personal Mandala. A relaxing and peaceful evening, an invitation for you to unleash your creativity, tap into your inner wisdom, allow yourself to open your senses and draw intuitively.
This is a women-only workshop where you are invited to take a moment for yourself, relax, meditate, listen to your heart and draw following your intuition. Creating your Mandala is a form of meditation which starts with the drawing itself and continues with its interpretation. You'll have a mindful and relaxing experience while you'll discover the secret messages your heart is sending you.
Amelia will guide you during this relaxing workshop, starting with a meditation which it will help you awaken your inner creativity. Once you get in the creative mood you'll start drawing following your intuition and listening to your heart. You'll learn how to read what your drawing says about you and at the end of the evening, you'll have a beautiful Mandala.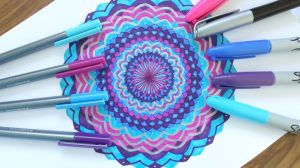 Women's Health and Fitness Experience in Brixton
Are you tired of dieting and getting no results? Do you want to start your journey to a healthier life but don't know how to begin? Are you wondering what nutrition and exercise plan would suit your unique self?
Wellness Titan is inviting all Ladies to rediscover their beauty and to become a better version of themselves. Join us at this awesome workshop for exclusive insights on nutrition and exercise that will take you one step closer to your weight loss and health goals. You will leave the session feeling confident and ready to start your journey to a healthier life. You will also learn about how to shop healthily and exercise to make sure you're getting desirable results. Bring your fitness gear with you for our final FUNTASTIC session of the day. Let this New Year be a beginning of New You – The Best YOU.