Happy Weekend everyone!
We hope you are excited as we are and decided to share a few of our top London experiences so you won't find yourself in front of the tele.
So whether you fancy foodie events, quirky walking tours or DIY workshops – we got it all on Funzing.com.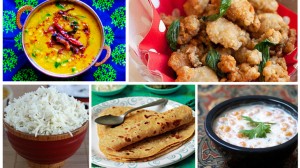 Keep Calm and 'Curry' on! Savor Indian Flavors
Let your tastebuds understand and touch the rich flavors, colors and the authentic taste of India in this exclusive cook-shop.
When? Friday, Saturday or Sunday, 26-28.02;
Price: £30 (or £20 for kids);
Our Thoughts: We're Calm, so Curry on!


Rum Tasting Evening
No drink conjures up an image of Caribbean beaches and tropical climates in quite the same way. For a long time rum has been associated with far away places, pirates and 'yo ho ho's. But these days you can find rums produced around the world, including here in England!
When? Thursday, 25.02;
Price: £30;
Our Thoughts: Ahoy Matey;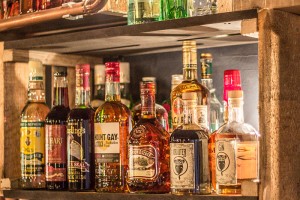 The Crazy Camden Pub Crawl
Famous as the former stomping ground of Amy Winehouse and Britpop bands such as Blur and Pulp – among many others – Camden is one of London's liveliest neighbourhoods for nightlife. Set just north of King's Cross and Euston, the trendy district is your focus for this 6-hour pub crawl, where you will enjoy free drinks, live music, and guaranteed free entry into some of the city's best pubs and clubs.
When? Thursday-Sunday, 25-28.02;
Price: £16;
Our Thoughts: Hangover Anyone?


Camden Markets and Music Legends Tour
Take a London tour that's a bit off the beaten path. Discover fascinating Camden Market and learn about the musicians that made this place synonymous with rock n roll.
When? Friday or Saturday, 26-27.02;
Price: £14 (£12 for kids);
Our Thoughts: They tried to make me go to rehab..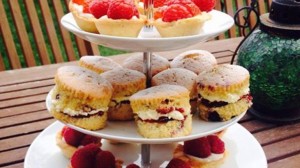 Make a Classic English Afternoon Tea with a Baker
Us Brits do love our afternoon teas. There's nothing better than a strong cuppa served alongside a thick slice of buttery soft sponge cake or a crumbly scone (with a large dollop and jam and cream of course)!
When? Saturday, 27.02;
Price: £35;
Our Thoughts: Is there a gym close by?


Make Your Mark Glass Engraving Workshop
Are you looking for something new and exciting to learn in 2016? Maybe you want to learn a new hobby? Have lots of birthdays coming up and think a handmade gift is a nice idea? We have your back!
When? Saturday, 27.02;
Price: £29;
Our Thoughts: Is there any booze to go along?