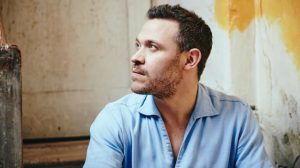 Will Young today is known as a British musical icon; in the past two decades he has won Pop Idol, released over four albums, been nominated for an Oliver Award, and won two Brit Awards. His music has gone platinum five times in the UK and spawned three top five singles. Since rising to fame through music, he has also had an impressive television and film career, involving himself in BBC shows, documentary makings, film production, and podcasts. In addition, Young is considered quite the writer, having released 3 books. Today, the Brit's net worth is valued at over 12 million pounds.
However, Young also has a deeply personal side, one he is planning to share during his upcoming Funzing event this September. In his talk 'Finding Your Voice', Young hopes to discuss the process of self-discovery, using his own life to illustrate both the importance, pain, and complexity of it.
Will Young has historically struggled with serious illnesses that have had impacts on his mental health. During his rise to fame, dealing with mental health issues was a daily part of his life. However, by confronting mental illness, Young has found ways to help others struggling with similar issues. Today, Young actively seeks to lead others through difficult parts of life by giving public talks and forums on wellbeing, conflict resolution, anxiety and on how to lead a content and fulfilling life.
Young plans to continue his passion for encouraging self-help and wellbeing by hosting a talk at London's Shoreditch Town Hall this September 14th at 18:45. Walking the audience through his own life story and struggles, Young's talk will focus on how one can find their own voice in amongst all of the constant noise of modern society. Will says he'd like to share how 'you can re-connect with yourself & those around you' if you've historically struggled with anxiety or other mental issues. In addition, audiences can look forward to hearing about his widely popular podcast 'Homo Sapiens', which features interviews with a wide range of personalities discussing LGBTQ+ issues.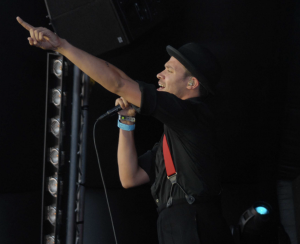 Interested in joining the talk? Click here for more details and tickets. Excited to see you there!