London is one of the world largest cities, housing over 8 million inhabitants. Named the second most diverse city in the world, it holds people of every race, religion, gender, and age imaginable. In a city filled with such unique and talented people then, why does it often seem so difficult to meet new ones? Though some of us have lived here for many months or years, our social lives and relationships don't seem to be progressing as fast as we originally imagined.
Not to fear! We've compiled a list of the best events and activities around London to meet new people and form new relationships. From typical speed-dating to more adventurous experiences, you're bound to find something right for you! Step out of your comfort zone and try something new this week. You never know who you'll meet!
1. Girls Speed-Friending
Looking for some new gal-pals in London? This event is perfect for you! Speed-Friending is a very laid-back way to get to know new people in the city – the dynamic is exciting but comfortable, giving you the chance to form genuine new relationships with others. If you are a super busy city person, new to the area, or a little shy in standard social settings, then Speed-Friending is the perfect way to expand your social circle. Find future dates here.
2. Prosecco Crawl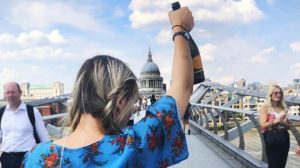 What better way to meet new people than through a drink? Head down to the Thames and sip some prosecco while chatting with people from all around the city. Visit the best bars and outdoors cafes located on the Thames, and sample from a diverse menu of drinks and treats. Walk along some the most beautiful scenery in London, all while having great conversations and forming new friendships. Sign up here!
3. Dating Against Humanity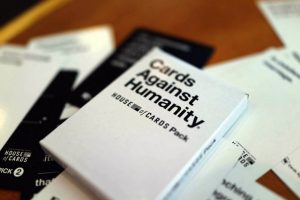 It's important to find that someone who makes you laugh and who understands your sense of humour, no matter how dark or twisted it might be.Introducing Dating Against Humanity! This night combines the hilarious card game Cards Against Humanity with a unique take on speed dating. A group of 30-40 people will take part with a 50:50 male/female ratio attending, meaning you'll meet everyone of the opposite sex. Get playing here!
4. Pizza Making and Cocktails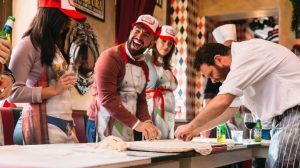 Gather your amici and join La Famiglia for an unforgettable night of dough-tossing, Italian pizza-making and fantastico cocktails! Make your own personal pizza from scratch and bake it in an antique stone oven. Sip on personalized cocktails while showing off your best dough-tossing skills, as you compete against other Londoners in the ultimate #BiggestTosser competition. Get cooking here!
5. Singles Quiz Night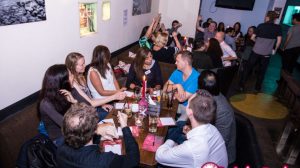 Like to think of yourself as a bit of a genius? This is the event for you! Come along to this fun Singles Quiz night at Nordic Bar in Soho for ages 32-44. At this event you can expect to meet between 15-20 people while taking on a fun but challenging Pub Quiz. Show off your trivia knowledge here!
6. Funzing Talks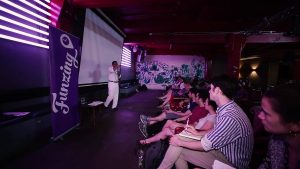 Join one of the thousands of people around London spending their evenings at Funzing talks! Meet like-minded people at one of hundreds of talks around the city, with a wide range of topics from politics, fame, wellbeing, and much more. Get the chance to see speakers like Will Young and Charlie Webster while sipping on drinks with new mates. Find an upcoming talk here!
Nothing strike your interest? Browse hundreds of other experiences taking place this week in London here!