Want a break from your hectic work schedule? Need something to relax with? It's time for an art break!
Let your creative juices run wild and pick up a new skill with our choice of the best art experiences in London. With events from ceramic art to graffiti and everything in between, there's something for every artistic preference.
Go with friends or meet new ones there, these experiences will bring out the inner artist in you! Check them out below ????????
1. BYOB Pottery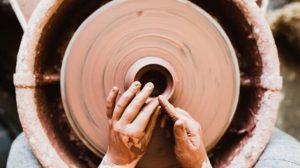 Struggle to get those creative juices flowing? Perhaps a beer or wine might loosen you up? This Bring your own booze introductory lesson is ideal to wind down after a long day at work, or a great pre-drinking idea for the weekend. Learn the basics of hand-building and throwing the pottery wheel together with lots of mud and fun for a very good, psychical 90 minutes. Find upcoming dates here>
2. Organic Soap Making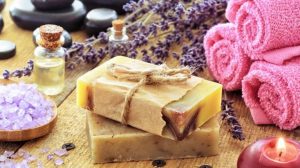 Create and customize your very own soap, completely tailored to your dermatological needs and aroma itches. You decide everything, from the colour right down to which essential oils and fragrances to infuse, and it's all natural too! Join the fun here>
3. Neon Naked Drawing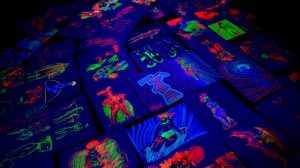 Have an adventurous side? Join Neon Naked and sketch nude models with neon paints and materials. It might look like a Full Moon party, but this evening of sketching is an experiment in light, colour and texture. The models become 'living sculptures' covered in UV lights and reactive body paints. Trippy! Find tickets here>
4. Become a Graffiti Artist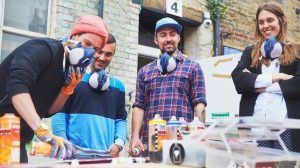 Step into the underground art world in a hidden garden in the hub of vibrant East London. Listen to local professional artists as they share their techniques and knowledge, to guide you in creating your very own piece art on a canvas to take home.  Spray cans at the ready – it's about to get messy! Join here>
5. Knitting for Beginners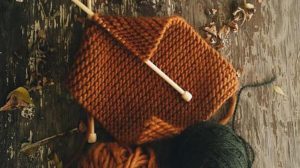 It can be a bit of a struggle starting something new, but this workshop acts as the perfect guide to the essentials of knitting; so you can save time and knit correctly without tears. You'll also get to choose from a wide range of yarn and needles – all materials are included. Get knitting here.
6. Paint Ceramics and Bring Your Own Prosecco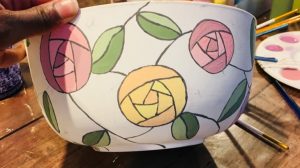 Create ceramic painting with friends (or makes some new ones) in a beautiful studio in Central London. With a wide variety of ceramics to paint – mugs, bowls, plates, tiles and ornaments – every creative vision can be fulfilled. No experience required and it's BYOB; What's not to like!? Tea and coffee also included. Find future dates here!
Don't fancy yourself an artist? Check out other fun summer experiences in London here>