No need to hide it: we all have a dark side. From binge watching horror movies to reading all about famous serial killers, something unexplainable draws us to the darker edges of life sometimes. Want to indulge your interests? We've got you covered!
We've compiled a list of the best events and experiences the 'darker' side of London has to offer. From terrifying escape rooms to social-justice centered talks, there's plenty of London still hidden from the light. Read at your own risk!
1. Jack the Ripper Mystery Walk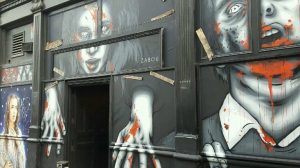 Interested in dark London history? This walk is perfect for you! Join Paul, a tour guide of 18 years, and visit the actual murder sites of the Ripper suspects. See real photos of the victims, sift through the evidence, and try to solve the case on your own. Perfect for those wanting some fun detective experiences, but may want to leave the kids at home! Join the walk here.
2. Escape a Psychopath's Den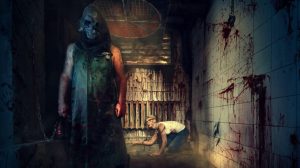 After being locked in the Psychopath's Den, you'll have one hour to uncover clues, complete tasks, collect items, find the key and solve the hellish puzzles to escape his ominous presence.The perfect escape room for horror lovers and adrenaline junkies, this experience is sure to get your heart rate going. With a real crematorium and buckets of blood you won't be disappointed. Find times here!
3. Gangsters, Bomb Threats, Corruption: Confessions of a British Detective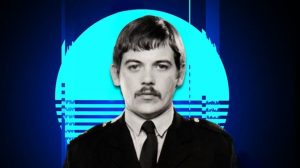 In this upcoming talk, hear a frank and intimate account of a life spent on the front-line of crime. Former British Detective Graham Satchwell brings to life the gangsters, politics, and the dodgy police culture of the 1970s, '80s and '90s. Get an exclusive chance to get under the skin of the shocking world of law enforcement here. 
4. The Dark Secrets of Victorian London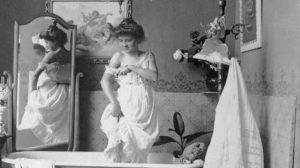 Interested in social justice and women's rights? Then join Professor Sarah Wise to uncover the terrible realities of life in late 19th century Victorian London. How safe were the glamorous shopping streets of London for women and girls? Learn about a phenomena British historians now call the 'White Slave Trade', as global sex trafficking reached an unprecedented peak between the Great War. Get more info here. 
5. UK Youth Violence: The Real Story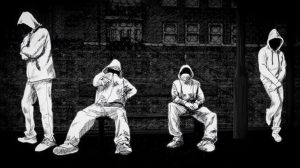 Is violence on the rise amongst younger generations? Is there a drug epidemic on the horizon? Join award winning presenter & documentary maker Aaron Roach Bridgeman, for a truly eye opening Funzing Talk, where we follow his journey from the street to the TV screen, and learn about what's still holding so many kids back. Go under the surface of the stories you hear in the news here.
Looking for a more lighthearted experience? Check out these unmissable summer events happening in London ☀ https://bit.ly/2K653u0