We bet you a hangover breakfast that for the next couple of weeks, every other post on your Facebook or Insta will include the hashtag #newyearnewme, as everyone publicises their New Year's Resolution ideas.
We can start a year full passion, energy and motivation to make the changes we want to see for ourselves. But more often or not, just a few weeks down the line and we're back to our old habits, forgetting all about the promises we made to ourselves on January 1st.
GIPHY
Well this year we're saying no! New Year's Resolutions are for the long-term. For those still debating what to take up or give up in 2017, here's our list of New Year's Resolution Ideas. Plus, we've included a roundup of the best ways to start achieving them, by joining our talented hosts at unique and authentic events in your city.
Take up a New Hobby and Learn New Skills
After an intense period of heavy drinking, little sleep, lots of food and parties galore, you may be feeling it's time to inject some passion and inspiration into your life by taking up a new skill or hobby for 2017.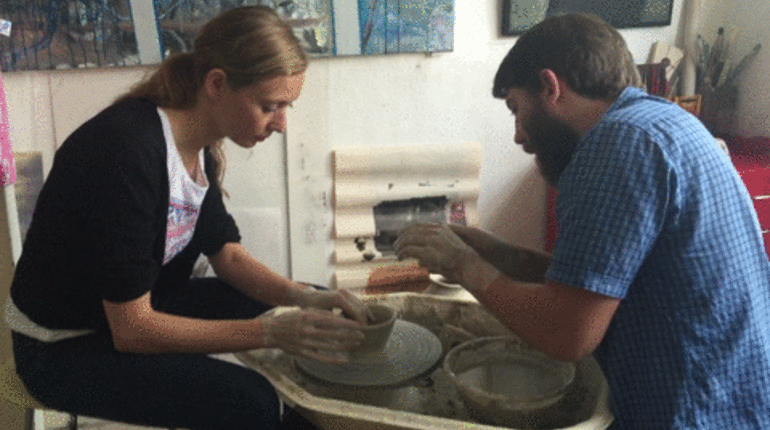 Always fancied sculpting beautiful objects with your hands? Anyone Can Throw on the Potter's Wheel with Vini – why not start here?
Have a smartphone with amazing camera functions or you just received a DSLR for Christmas and want to start snapping? Professional photographer, Eleanor, will show you the ropes on her Get to Know Your Camera Workshop in Southbank.
If it's cooking that you want to invest more time in, Step into Beijing and Learn to Make Dumplings with Ally and impress all your friends with your new-found skills!
Choose from loads more workshops covering hundreds of hobbies here.
Meet New Friends… and Perhaps Mr or Mrs Right
Calling all singletons… do you find that with work, gym (perhaps?), meeting friends and a little alone time, dating sort of falls between the cracks (except for the frantic swiping you might do after a particularly boozy night)? Being passive about it won't change anything! Step into action in 2017 and give yourself the best opportunity to meet that special someone.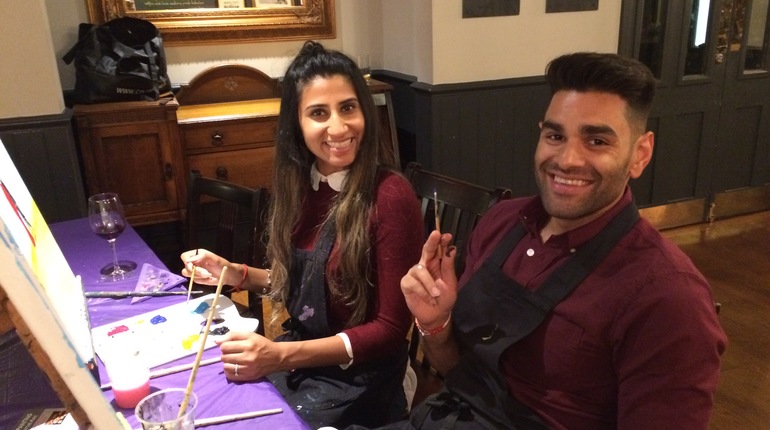 Break the ice with board games and more at a top selling Singles Games Night – speed dating with a twist to avoid any awkward moments. If you're more of a online gaming kid, join this Singles Networking Event with Virtual Reality, which engages an entire room of people with a cool virtual reality game, allowing you to interact easily, as you oooh and ahhh over what you see. 
If singles events are less your thing, how about a Night of Pop Art Painting (Mickey Mouse), wine and good music? Go with another single friend or if you're feeling brave, try flying solo!
See more Unique nights out and single events here.
Take Better Care of your Body, Mind and Soul
We arrive to January feeling guilty about how much we've eaten in December and how little we exercised. The booze doesn't help much either! There are now hundreds of interesting ways to get fit without a gym membership.
via GIPHY
Check out a twist on a typical Boot Camp Class, with PE Games to take you back to those playground days. If you're the daring type, fly in the sky at an Introduction to Aerial Fitness where you'll try Trapeze, Hoop and Silk. If you want to try a new style of dance, then go for Belly Dancing classes with Yana.
More than getting into shape physically, a New Year is about focusing on new beginnings and the year ahead, which means clearing out the cobwebs in our minds and dealing with the stresses from the year before.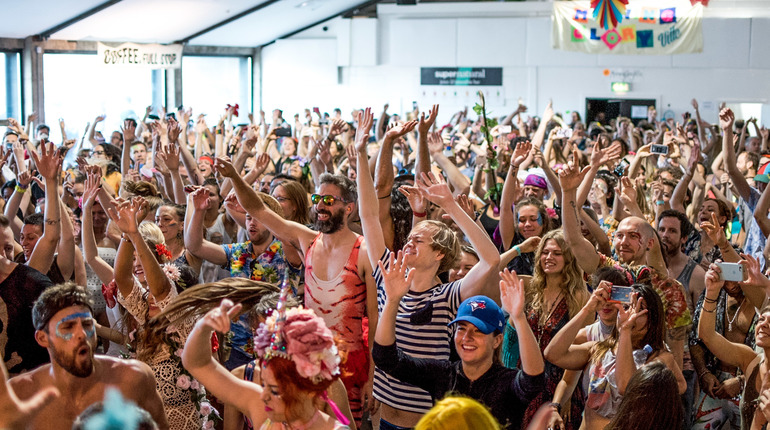 Inject positivity and happiness into your life during the Winter months with a Morning Gloryville pre-work rave. For the girls reading this, connect to your inner Goddess with Anoushka at one of her top-rated Moonlight Goddess Gatherings, where you'll open your mind, heart and energy points with other strong females. Eating healthily has a huge impact on our mindset (as well as the way we look). Make a head start and learn new recipes at a Vegan Spanish Workshop in a Secret Location in Hackney. 
You can find more unique ways to get fit and to improve wellness here.
Here's 2 more New Year's Resolution Ideas and How to Achieve Them
Make the Most of your City
We live in an amazing city, brimming with history, culture and stories of the people who influenced what it is today. Yet, how much do we take in by ourselves or pay attention to, as we hurry from one appointment to another? Not much we bet. Invest time and enrich yourself by learning more about the city in which you live.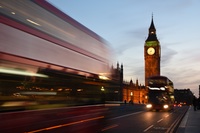 To learn about the naughtier, more sordid side of the city, Join Katie on her popular Southwark's Saucy Secrets Tour, where you can expect tales of sex, saints and scandal.
For the music fans out there, celebrate the legend that was David Bowie and learn more about his connection to London, visiting the places which shaped his life, on the David Bowie Birthday Tour. 
For those looking for a real history lesson, grab one of the final spots on Matt's Forgotten London Tour. Walk through areas known to Londoners for 2000 years, past bombed out ruins, medieval market places and along the route taken by men sentenced to death.
Check out loads more fascinating tours around London here.
Be the Most Successful You
If your goal this year is to be successful; whether in your career, business or regarding things which you've been talking about for years, then take a good look in the mirror today and tell yourself "you can do this".
For those looking at opening their own venture, why not enrol on Funzing host, Paul's How to Start Your Own Business, where you'll get helpful advice from someone who's run his own business for over 19 years – and seen success.
Pump up your motivation levels and listen to property tycoon, Alex-Louise's story. This impressive lady has millions of pounds worth of properties and became financially free at 32. That's after working as a pot washer in a restaurant and leaving school at 15! Check out her lecture today: LDN Talks @ Night's Double Your Money Without Going to Vegas.
For those of you less interested in financial success and more in life success, don't miss out on Tick the Bucket's Bucketlist Talks – How to Follow Your Dreams, where you'll hear stories from some of London's most inspirational and successful people, who've actualised the most incredible of dreams.
For a full list of intriguing and interesting lectures, click here.