Calling all gin lovers! Gin distilleries have been popping up all around London, with artisans and bartenders constantly creating new drinks to please adventurous customers. The city is soaked with gin experiences to try, and we've put together the best London has to offer!
From formal gin tastings and distillery tours to distilling your own unique bottle of the good stuff, there's an experience for everyone! Here are our top gin bars and adventures for you to try this summer!
1. Greenwich Gin Tasting Workshop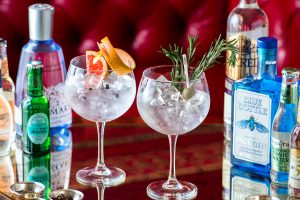 Take a trip to Southeast London to taste some of the finest gins the world has to offer! Join a professional gin expert to learn about the history of gin, the differences between gins, and why gin has popularized in recent years. Finally, get the chance to taste 6 different gins from different corners of the world, including some you probably haven't heard of! Join the experience here!
2. Mr Fogg's Gin Parlour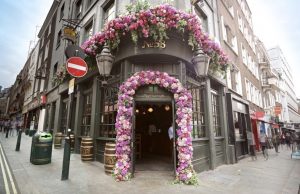 This classic, Downton Abbey-esque gin bar is a can't-miss! Located in the heart of London's West End, the theatrical inspired menu offers drinks inspiration such as The Drunken Usher and Madame Butterfly. With over 300 gins to choose from, Mr Foggs will leave even the toughest gin connoisseurs satisfied. Find out more here!
3. Make Your Own Gin!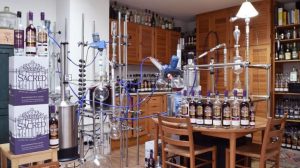 Do you love gin? Ever thought about making your own?Join Sacred on this unique experience, where you'll learn all about the art of gin blending. You'll be able to take away 200ml of your bespoke gin, as well as a 700ml bottle of your favourite gin from the distillery. Get tickets here!
4. Beefeater Distillery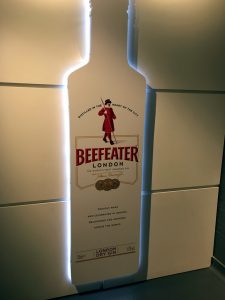 Located in Kennington, Beefeater is the world's most awarded gin, remaining constantly unchanged since their founding in 1863. The distillery has also recently opened its doors up for customers and gin-fans to come in for tours! Whether you go with the self guided tour or the VIP experience, you'll leave with a richer understanding of the art of gin making (and Beefeater will send you home with some of their best!). Find out more here!
5. Gin and Markets Bike Tour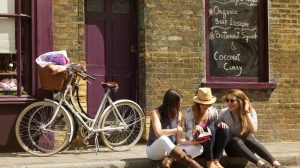 Hop aboard a vintage-style Pashley bicycle for a gentle afternoon ride down the quiet alleyways and cycle lanes that stretch across Lambeth and Thames riverside. Your charming local guide will bring to life the turbulent history of gin in London as you stop to hear tales and soak up the atmosphere. Taste multiple gins along the tour while also learning about how each unique brand is distilled. Tickets here!
Not in the mood for gin? Take a look at other summer experiences that might suit your fancy: https://bit.ly/2mmZFJl