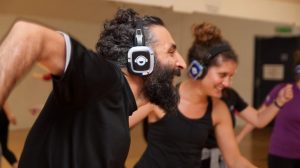 Oh-my-Quad, January is already flying by, but have you stuck to your New Year fitness resolutions or are you already struggling to stay motivated with your mundane routine? Trust me, you're not alone! Do you dread waking up when it's still dark and making that tedious journey to the gym? Well, it doesn't have to be that way. We've gathered together our favourite fitness events on in London this month that are totally unique and totally fun, so take your pick…
Beyoncé vs Jamaïcan and Afrobeats Dance Class
Come and get your sass on at this one-of-a-kind Ragga Dancehall class. Ragga is a Dancehall style that brings together a mix of authentic Jamaican social dance moves with hip-hop influences. Each routine embraces the spirit of Dancehall and emphasises the feeling and the story of the songs through dance movement. It's all about feeling the vibe and letting go!  This Reggaeton/Dancehall fitness class is for everyone and all backgrounds welcome… from professional dancers to anyone who just enjoys dancing to keep fit and active.
Each class begins with a warm-up that includes authentic Salsa and Jamaican dances as well as stretching and isolation for better body control. The routines consist of authentic Jamaican dance steps put together to form a choreography.  The routine is taught step by step to really get you into the movement until the whole choreography is completed.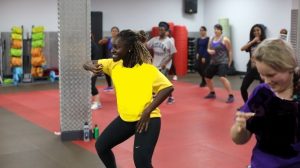 Why wait for a night out to enjoy silent disco? Bring the fun of silent disco and freestyle dancing to your fitness routine. With the physical benefits of a workout and the feel-good benefits of a night out, you will leave the session in a contagiously good mood. The class will start with a 15-minute warm-up to loosen up and learn some groovy dance moves. You can then let your hair loose and dance freestyle to your favourite songs from our two different music channels. One features all the classic dance hits from the 70s and 80s. The other is the 90s and 2000s. You can also ask for on-demand tunes on the day. So what are you waiting for? Get your dancing shoes at the ready!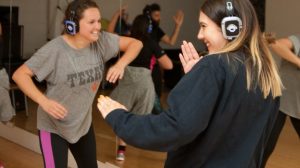 Jumping Fitness is a low impact, high energy workout, which takes place on a small trampoline. First developed in the Czech Republic, it is now taught in 21 countries across the world including the United States. Andrea recently began teaching it in London along with her business partner and fellow fitness professional, Monika and they've already found that Londoners are loving this great new way to get fit.
Jumping Fitness is a brilliant way to increase your stamina, burn up to 1200 calories in a class, boost your cardiovascular fitness and have fun – all whilst looking after your joints, thanks to the soft trampoline surface. So, if you want to get fit and have a LOT of fun in the meantime, secure your spot today!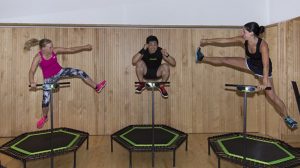 Challenge your inner Jackie Chan with a bad-ass Martial Arts class! This experience will teach you how to use Martial Arts in a practical and effective way for any situation or physical confrontation that is thrown your way! Expert Wing Chun, Judo, Jiu-Jitsu and Kickboxing instructors offer intensive classes to accommodate all levels of fitness and skill from beginners to advance. The teaching methods used are designed to be practical, challenging and highly effective. Wutian Martial Art Institute is an ideal place to train if you are committed to improving your overall fitness and self-defence ability.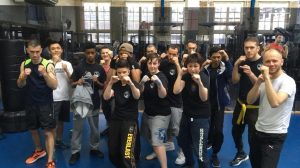 London's East End has been dubbed the epicentre of the UK's craft beer movement. Join us for an easy-going 8km, stopping at a few of our favourite breweries and pubs to sample the great stuff, and learn all about the history too! Join us on this running tour to meet like-minded beer and running loving people! Included in your ticket price are your lovely beer-loving guide, 3 samples en route, a pint at the end, a sampling card and a beer-soaking snack. We have 3 different running speed groups so pick a speed that you're comfortable – this helps keep you in your comfort zone during the run.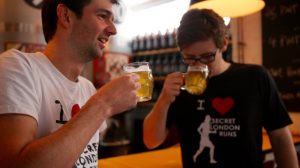 Wanna see what else we have planned for you this month? Click here to see the whole list of awesome fitness events.