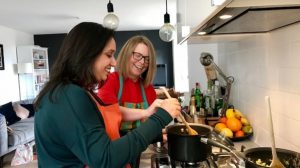 So you promised yourself that you'd stick to a healthy diet as soon as January comes around, but when you know the leftover Christmas goodies are hiding in the cupboard the temptation becomes all too much…
Well ditch that feeling, forget about the copious amount of chocolate luring you in and learn how to make a whole range of tasty and nutritious recipes at one of our awesome healthy cooking classes.
Raw Vegan Energy balls Workshop
Do you have a sweet tooth? But don't want to succumb to the 4pm chocolate bar sugar fix? You've probably seen the Raw energy balls knocking around… and although they don't seem as appetising as a Dairy Milk ~ they actually taste incredible and leave you satisfied, energised and healthier for longer.
Raw energy balls are very expensive to buy.. so Azahara has decided to teach you how to make them yourself!!  She is inviting you to roll the ball together and learn how to prepare delicious raw vegan energy balls for you and your family. Make a selection of Raw energy ginger bites and Raw chocolate brownie balls, yum!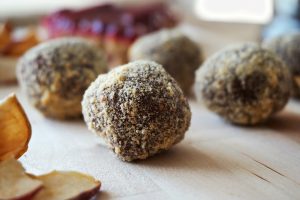 Detox Daal and Authentic Curry Cooking Experience
Love yoga? Love Food? Then this authentic detox daal and curry cooking experience is for you
Do you love the spicy, zesty, clean and fresh flavours of Indian food and want to add authentic and new recipes to your own collection? This tailored small group cooking experience in Ritu's friendly kitchen will be a creative, fun space for curry creation and detox daals.
The cooking follows yogic principles when it comes to food, and you'll be learning traditional recipes from scratch with ingredients you can buy, so you get to cook, learn, eat and re-create.
You'll be using fresh zesty ingredients, veggies, lentils and spices to create your unique experience and you'll tailor the dishes to suit your spice palette.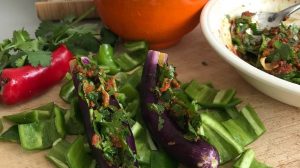 Arbequinas, Picual and Hojiblanca. Are these new terms for you ? Well if so, come and discover more about Spanish gastronomy at an Olive Oil Tasting Bar. Learn that extra virgin olive oils have flavours, aromas and textures – just like wines do!
These sessions are ran on a monthly basis with different themes: awarded oils, ecological oils, as well as by variety and regions. You'll be guided through the evening to learn and share your opinions, as well as helping you to pair olive oil with food.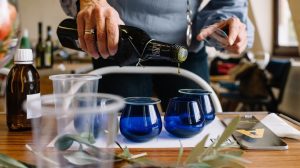 Learn How to Make Babao Dumplings
The colors of Babao dumplings come from 8 different kinds of fresh vegetable juice. Learn how to use local and organic ingredients to make yummy dumplings. This 2 hour hands-on dumpling making class will cover everything you need to know about making the perfect Babao dumplings.
The class will begin with a short introduction about dumpling culture, whilst enjoying delicious Chinese tea. Throughout the class, you will learn to make 14+ handmade dumplings from scratch to take home. Meat and meat-free options are available too.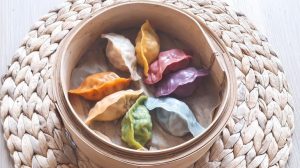 Whether you are making a lifestyle change to veganism or not, this class is the one to go to. With many cooks and food enthusiasts now looking to eat healthily, vegan cooking offers a natural choice for a nourishing and satisfying cuisine which is sometimes lacking in day to day meals.
In this class, you will be introduced to a range of vegan recipes, including vegan bakes to give you an excellent set of vegan options for everyday cooking and entertainment. You will learn the importance of selecting nutritionally balanced vegan ingredients and how to watch out for conflicting marketing descriptions on labels.
This is a very hands-on course and will enable you to perfect your own skills, as well as learn from vegan chefs in a warm and relaxed setting!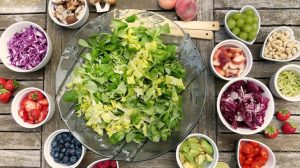 We have a whole selection of delicious, healthy eating classes available for you to get stuck into. Click here to see them all.