Finding interesting dates to go on with your partner can be hard, sometimes we want more than just dinner dates! We have put together 7 Unique Date Ideas in London to broaden your horizons!
Gin Tasting Masterclass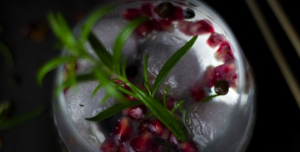 This evening is perfect for those couples who love to get tipsy! You will be able to try several different types of Gin, discover the history of Gin, discuss the different production methods, how the different botanicals affect the overall flavour and will try each Gin with different mixers to see what affect it has on the taste.
The drinks in this class feature:
Some of today's well-known favourites
London Gin
International Gin
Small batch specialities
Some award winners!
The Gin Tasting experience includes:
Tutored Gin Tasting Experience using professional ISO glasses
Taste at least six gins
Nibbles to accompany the gin
2.  PopUp Painting on the Southbank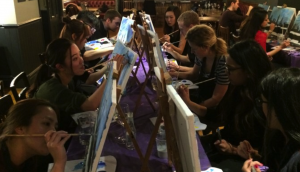 Are you and your partner art lovers or just fancy doing something different to the usual dinner date? Unleash your creativity with PopUp Painting, wine glass in one hand, paint brush in the other.
PopUp painting brings the creativity to everyone – with the comfort of wine.
Themes include Paint Cezanne, Paint Paris, Paint Starry Night over the Rhone, and Paint the French Impressionists.
The PopUp Painting experience includes:
All art supplies, including canvas, paints and apron
French antipasti and one glass of wine
Step by step guidance from a practising artist
A themed playlist
Take your painting home with you
A chance to meet new people
We also have a pop up Street art experience which you can join here.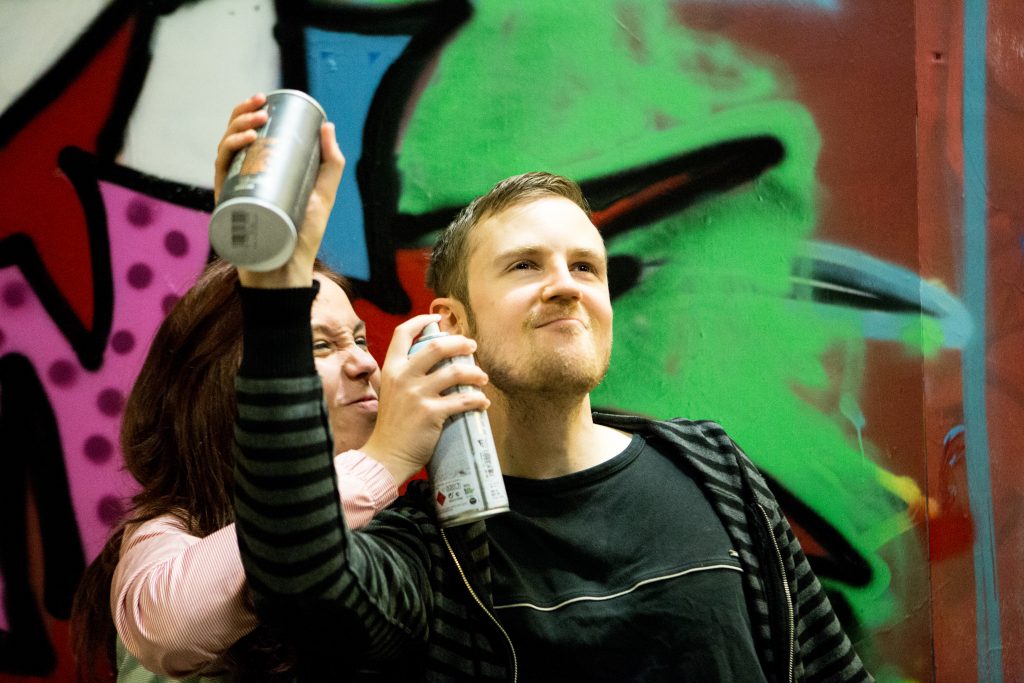 3.  Unveil The Full Body Orgasm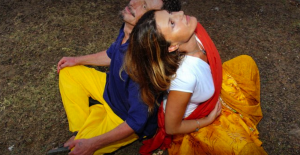 Explore your Shiva Shakti energy. Honour your sexuality and your magnificent being.
During this workshop, you and your partner will join in a celebration of being in a sacred circle. You will explore new and creative ways to love yourself, be more connected to your body, and express yourself sexually. No nudity or touching is involved and you will remain fully clothed and in a 100% safe environment. You will learn how to utilise the teachings and practices of the ancients that have stood the test of time, to deliver yourself into the inexplicable, conscious dreaming of your life in the moment.
The Full Body Orgasm experience includes:
Discussion and sharing
Dance, energy movements, guided meditations
Tantric practices for generating sexual energy and transmuting it into spiritual energy
Organic, pure essential oils – the aphrodisiacs
Herbal tea refreshment
Bonus guides to yoni and lingam self-pleasuring and healing massage
2 bonus books on male – female dynamics
4.   Ice Cream Making Workshop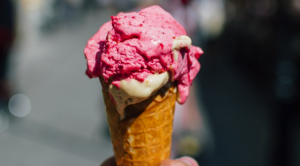 Or if you're into more playful dates, this one is for you. On this half day workshop, you will be taught how to make your very own ice cream, vegan ice cream and frozen yoghurts drops which you'll take home, along with the confidence and knowledge to be able to make your own. You will also learn about the history of ice cream and will deepen your understanding of the content of the dessert that we all know and love.
The Ice Cream Making experience includes:
In depth history of ice cream
How to make your very own ice cream
How to make your very own frozen yoghurt drops
Make and taste lots of vegan ice cream
Take your creations home
5.  Back to the Future – Interactive Games Night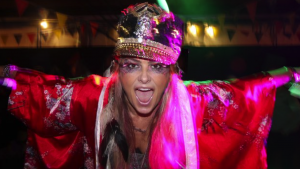 Want to party like Marty McFly and rock out in a stone wash denim jacket? Get ready to let loose during this interactive games night. Karaoke, Film Trivia, Air Guitar and Dance Offs… it's all the best games in one epic experience! Be prepared for loudness, stupidity, and hands in the air type shenanigans.
The Interactive Games Night experience includes:
A hilarious evening of karaoke, trivia, air guitar and dance offs
Nominate yourself for a sing-a-long karaoke-off or pick on your friends
Get silly and be applauded for it
Dance like it's 1999, and then like it's 1989… and then 1979
6.  Vegan Cooking Class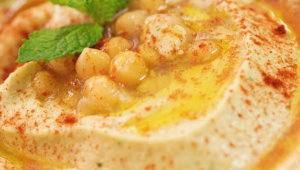 Whether you're a committed vegan or want to learn some new skills to impress your friends and family, this experience offers something for everyone. You and your partner can broaden your horizons within the world of vegan cooking, ensuring that you leave with an array of exciting dishes for those romantic nights in. The menu is TBC but the past menu was:
Falafel Salad with a Tahini Dressing
Sesame-Crusted Tofu on a Vegetable Stir Fry with a Homemade Sweet Chilli Dressing
Avocado Chocolate Mousse with Toasted Pistachio's
The Vegan Cooking experience includes:
Easy to understand demonstrations
Hands-on cooking
Recipes to take home
Cooking tips and shortcuts
Knife skills
Ability to cook new recipes
Plating to impress
7.  Couple Yoga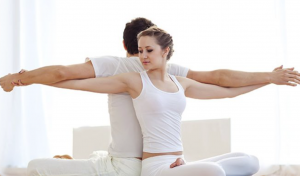 Couples yoga is a healthy way to shake things up and add a punch to your relationship. The benefits of practising yoga with your partner are endless, but some include improved levels of communication, deeper expressions of postures and the encouragement of trust. Body movement and touch are also essential to well-being and health, so you're doing you and your partner's body a whole world of good! This experience involves poses and breaths such as Partner breathing, Partner twist, Temple pose, Twin trees, Double down dog, Partner coward-fold, Buddy boat pose, Supported down dog pose, Lizard on a rock pose, Partner boat pose, Partner tree, Acrobat pose, Butterfly pose etc. Allow your body to guide you, remember to laugh and have a blast connecting with your partner!
The Couple Yoga experience includes:
1 hour of Yoga with your partner
FREE Mat is provided
Elements of Thai Massage
Optional Ping Pong and Beer Pong to play after the Yoga session
Socialise & make new like minded friends
Exclusive venue & deals on food & drinks
If you fancy an intellectual evening why not try some of our LDN Talks events – combining inspiring people and topics with the trendiest venues around London. We've pulled in an impressive array of leading entrepreneurs, bright thinkers and incredible individuals to give you a different perspective, to enthuse and inspire! Check out some of our upcoming talks here.