You will explore many haunted sights on this 90 minute guided walking tour through the City of London. Wander through burial grounds, execution sites and many other haunted locations, but be sure to have your wits about you, who knows how many unwanted guests you are going to encounter…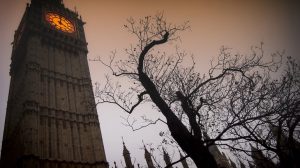 2. Jack the Ripper Mystery Walks
The Jack the Ripper case has remained a mystery since it happened. On this tour , ou'll get the chance to re-trace the steps of the murderer himself, whilst deciphering clues and analysing real photos of the victims themselves. Do you think you've got what it takes to solve the case?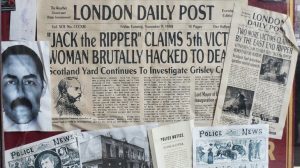 3. Hampstead to Highgate Haunted Pub Tour
Wander through the haunted streets of Highgate and Hampstead, areas filled to the brim with hidden secrets and stories, where many unexplained happenings regularly occur… Stroll through the cemeteries and the meandering lanes, where the ghosts of those who once walked still make their presence known from time to time. You may even come face to face with the girl who preferred suicide to a trip to the dentist. Make sure you keep an eye open, or both, for extra precaution…
4. Murder Mile Walk – "A Truly Curious Quirky Treat"
With 12 murderers, across 15 locations, totalling 75 deaths in just two hours, over barely a mile, Murder Mile Walks feature cases such as "Britain's most notorious serial killer" Dennis Nilsen, Soho's WW2 slasher The Blackout Ripper, maniac William Crees, the strange defence of Peter Keim, Britain's notoriously competent hangman William Calcraft, the Denmark Street Fire, as well as unravelling the mystery of The Soho Strangler, and the real truth about Jack the Ripper… to name but a few.
What better way is there to spend a Sunday morning than by helping solve an 80-year murder mystery, meeting some new friends and having a pint in a serial killer's favourite pub?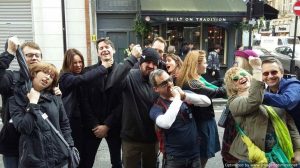 5. Step on Board the Haunted Tube Express
Why not discover the darker side of the London underground? There is no doubt that the history of the Underground is totally haunted by good and bad spirits alike. From the great King's Cross fire to the kind spirit of Aldgate, who is known for saving a tube workers life, who knows who you'll meet.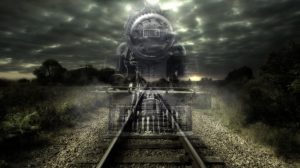 Don't fancy a tour? Check out these other awesome Halloween events on in London:
Spooky Halloween Origami Making
Paint the Scream for Halloween with Prosecco