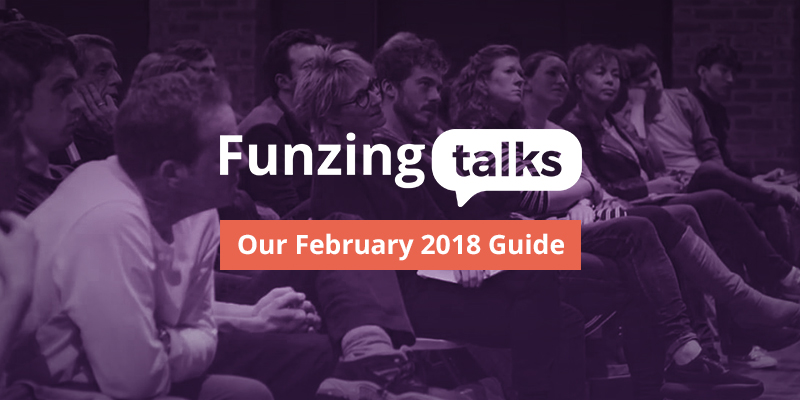 Want to find out where the best talks and lectures are in London this February? We've compiled our top 20 for February right here for you. Held in an array of the city's most intimate venue spaces, these talks will open your mind. Want to see all of our lectures? Head here: http://bit.ly/2n0VMuy
This post will be constantly updated, so keep your eyes peeled for more dates. You can find the most up-to-date list on our website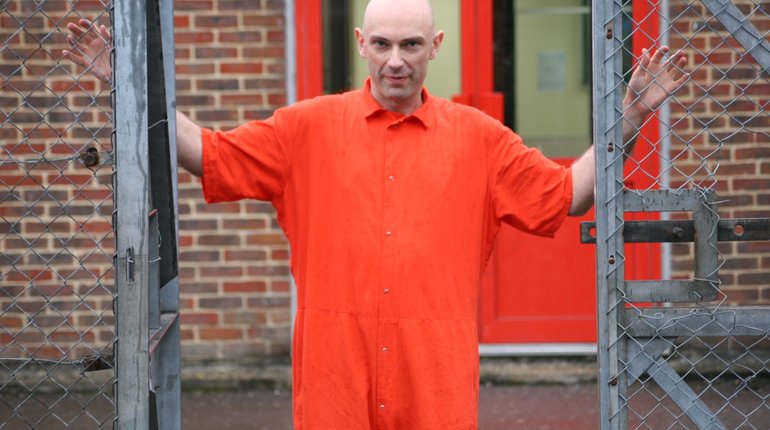 WHERE: Islington | WHEN: 27/02/2018 | PRICE: £12
Shaun Attwood arrived in Phoenix, Arizona, a penniless business graduate from a small industrial town in England. Within a decade, he became a stock-market millionaire. But he was leading a double life.
After taking his first Ecstasy pill at a rave in Manchester as a shy student, Shaun became intoxicated by the party lifestyle that would change his fortune. Years later, in the Arizona desert, Shaun became submerged in a criminal underworld, throwing parties for thousands of ravers and running an Ecstasy ring in competition with the Mafia mass murderer Sammy 'The Bull' Gravano.
As greed and excess tore through his life, Shaun had eye-watering encounters with Mafia hit men and crystal-meth addicts, enjoyed extravagant debauchery with superstar DJs and glitter girls, and ingested enough drugs to kill a herd of elephants.
In this talk, Shaun will describe how he went from a recreational drug user to becoming an Ecstasy kingpin, importing up to 40,000 pills per shipment. You will hear about some of the wild times and the characters he met along the way, including:
Sammy 'The Bull' Gravano: his competitor in the Ecstasy market who had a hit out on him.
The New Mexican Mafia: Arizona's most dangerous criminal organisation who protected him.
If you are interested in drug trafficking, the Mafia and how organised crime really works, then this talk is for you!
Join Shaun's talk HERE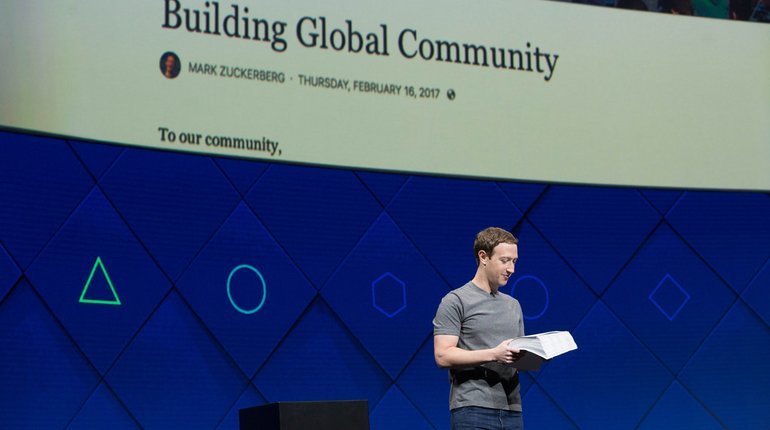 WHERE: Brick Lane | WHEN: 27/02/2018 | PRICE: £12
Tech titans Elon Musk and Mark Zuckerberg take opposing views over the dangers posed by the development of better AI (Artificial Intelligence). This talk by smartphone industry pioneer and longtime singularity-watcher David Wood provides an accessible background to this monumental debate.

He will highlight:
The meaning of terms "singularity" and "intelligence explosion"
Five factors that are accelerating progress in AI
Scenarios in which superintelligence might arise within as little as ten years time
Common fallacies and misunderstanding in discussions over superintelligence
Five ways in which superintelligence could knock humanity off trajectory
Positive steps that are now being taken to ensure a beneficial outcome for A.I
Get tickets to David's talk HERE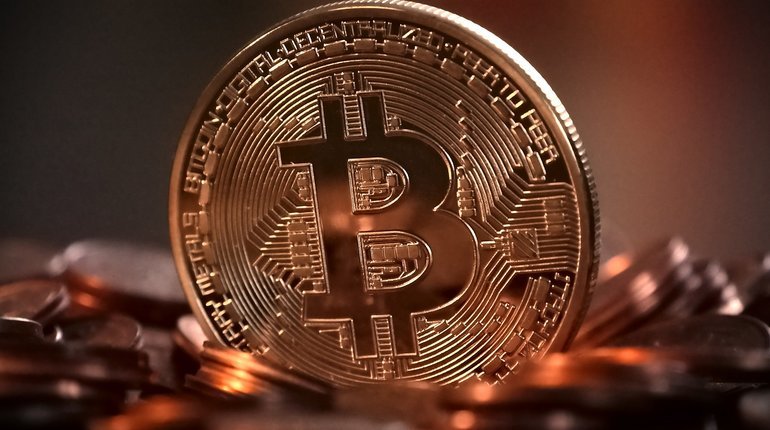 WHERE: Wardour Street | WHEN: 05/03/2018 | PRICE: £12
These days everyone has heard about Bitcoin. Its incredible volatility generates a constant stream of headlines every time the price reaches a new high, or drops rapidly. However, this talk is not about what the price is doing today, or finding the next "hot coin". Instead we explore how Bitcoin and Ethereum work, and how blockchain technology is going to transform our society over the coming decade.
Although we get a little technical at times, no prior technical knowledge is assumed.
At the end of the evening you'll know:
* What Bitcoin is and how it works
* Why there are now two versions of Bitcoin
* The key differences between Bitcoin and Ethereum
* What a blockchain is and what it means for society
* What Smart Contracts are and how they will transform apps
* How to buy, sell and store digital assets
* About the world's most expensive pizza!
This talk will give you the knowledge, tools and confidence you need to participate in the biggest technological shift since the creation of the Internet.
Get your tickets for Owen's talk HERE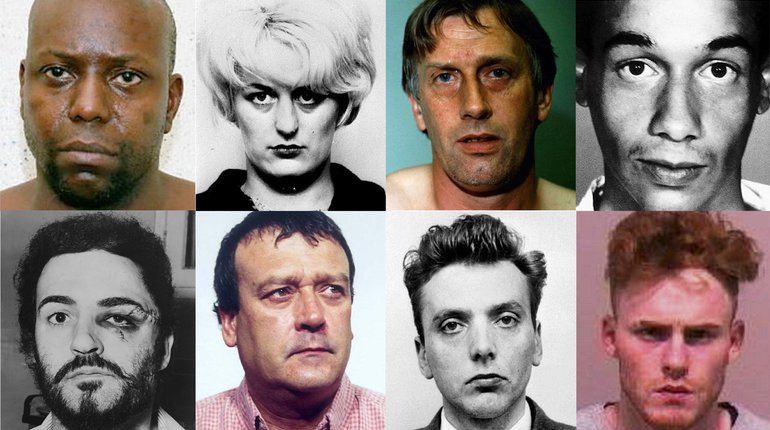 WHERE: GREAT PORTLAND STREET & NEW CROSS | WHEN: 26/02/2018 | PRICE: £12
Ten different serial killers told their own, unique stories, to Paul Harrison – each one tells a different, shocking story. He asked them the questions we all wanted to know. These killers crimes cover the length and breadth of Britain. Join Paul as he gets inside their heads and minds, and delves into the darkest recesses of their thoughts and memories.
Hear why one killer called himself 'The Devil's Disciple'. What drove the Grindr killer to murder. Why 'The Sunderland Strangler' relishes his reputation. What Peter Bryan loves to eat. Each killer provides their own interpretation of what it feels like to kill another human being. This talk will provide you with an in depth look into the psyche of the UK's worst serial killers.
Grab your tickets for this talk right here: http://bit.ly/2BksISW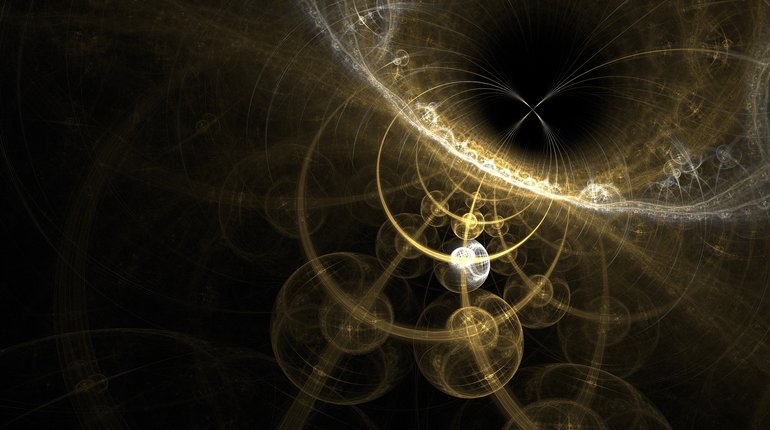 WHERE: HOXTON | WHEN: 13/02/2018 | PRICE: £12
We all know that life is full of paradoxes, even if we find it hard to say what a paradox is. It stands to reason that our models of the world, as captured by theoretical physics, themselves contain many paradoxes.
Felix Flicker will provide some examples of paradoxical things – including riddles, illusions, jokes, and Zen Buddhist koans – to motivate some of the more paradoxical ideas in modern physics. He will argue that, ultimately, all learning takes the form of setting up and resolving paradoxes, and will discuss some of the famous thinkers who embraced paradoxes wholeheartedly to update our understanding of the world.
Felix Flicker is the Astor Fellow of Physics at New College, Oxford. His research concerns the application of geometry and topology (roughly, the study of shapes) to the quantum mechanics of materials.
You can get tickets for this talk here: http://bit.ly/2mYUEaC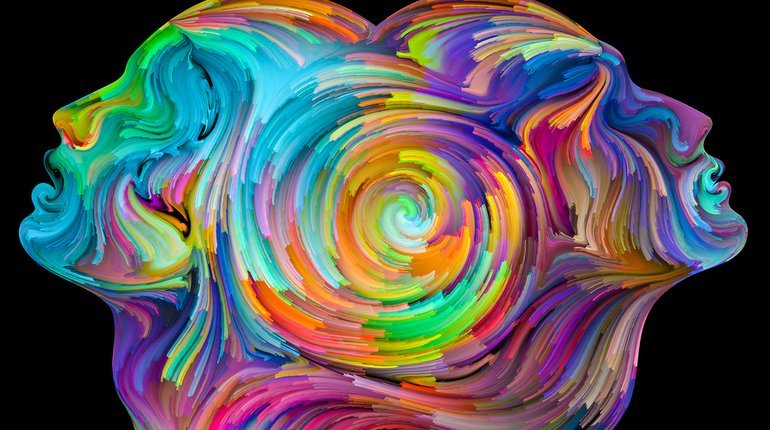 WHERE: CAMDEN | WHEN: 14/02/2018 | PRICE: £12
Why do I always meet the same type of guy /girl; end relationships the same way; feel afraid of commitment; feel in need of security; get great sex but lousy life partners; meet nice guys/girls but lousy lovers; fall for abusive partners; attract victims or needy people; always go for older guys/girls; want a younger partner; feel anxious when having sex; feel guilty when being sexual; find it difficult to express myself sexually; can't achieve sexual fulfillment; experience anxiety when having sex.
These are just some of the relationship and sexual performance challenges that acclaimed Sex & Relationship Mentor Colin Richards will be talking about.
Colin will explain how our early life influences effect our attractions to others and our subsequent sexual behaviours. Colin will also then show you how by adopting a new way of listening and communicating, you can go a long way to overcoming repeated behaviour patterns to achieve the relationship and sexual connection you really want.
Come along on your own, with a friend or partner and listen or take part in some of the exercises.
Get tickets for this talk here: http://bit.ly/2n0oXxN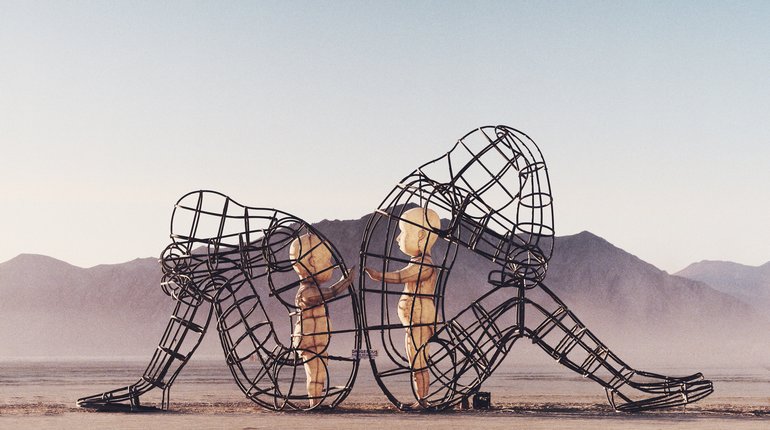 WHERE: STOKE NEWINGTON | WHEN: 14/02/2018 | PRICE: £12
We've been taught that as long as two people really love each other, things will work out. Over and over again movies, songs and stories remind us of the importance of finding that special person who will transform our lives with true love. Disney films end with 'happily ever after' when the two protagonists finally find each other and come together.
But is love only about finding the right person? And is a great relationship merely built on finding true love? And if this is the case, then why are divorce rates ever growing? Most people forget love is a feeling and like any other feeling – happiness, sadness, excitement – it can be transient; just because you have it, doesn't mean it'll always stay that way. So if you're solely building your "forever" relationship on the feeling of love, you're taking a big chance.
Long-term love and success in a relationship require more than finding the right partner. Too much of our culture focuses on the quest for love without considering its substance. The truth is, falling in love and sustaining it are two different things and confusing the two can lead to heartache. In this talk, we will focus on the what love is, why we need it, and how to make it a success in your relationship over the long run.
Buy your tickets for this talk here: http://bit.ly/2BkFroH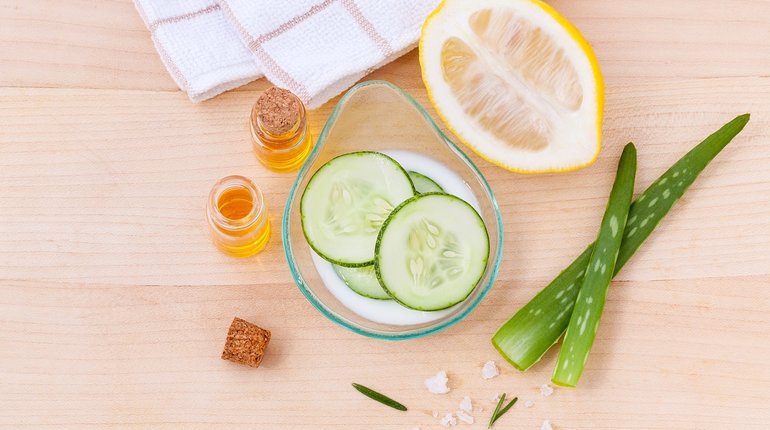 WHERE: LONDON FIELDS | WHEN: 15/02/2018 | PRICE: £12
Look and feel great naturally without ditching the lipstick or shaving foam. Janey fast tracks you to the best organic and natural products, encourages you to make simple DIY skincare and natural cleaning products, save a small fortune and tick the eco-box in the process.
You will leave inspired to ditch your chemical laden brands and go organic and natural without sacrificing on quality and effectiveness. From organic dry shampoo to the best in bamboo clothing, simple kitchen cupboard remedies for common ailments and more – there is a natural solution to everything…this will change your life!
Buy your tickets for this talk here: http://bit.ly/2BmLQ2Q
WHERE: CAMDEN | WHEN: 18/02/2018 | PRICE: £12
During this talk, you will discover how serial killers are classified. What are the differences between Lust like the BTK (Blind, Torture, Kill) Killer, and Visionary killers such as David Berkowitz (Son of Sam)? Jennifer Rees will explore the different categories, using case studies to illustrate and debunk some popular serial killer myths. She will also discuss the typical differences between males and female serial killers, again, incorporating case studies to illustrate.
You will also investigate the phenomenon of Killer Couples such as Fred and Rose West and The Moors Murderers – Ian Brady and Myra Hindley – as well exploring the folie à deux syndrome, a.k.a 'shared psychosis'.
Why do women fall in love with known serial killers? Jennifer will discuss the clinical knowledge surrounding why serial killers gain admirers, fan mail, and even spouses in light of their atrocious crimes. Learn about Hybristophilia, and the astounding case of the Night Crawler's trial.
How common are homicidal fantasies? Have you ever fantasised about killing someone? You may be surprised by the results of the research!
Identifying John and Jane Does – how are victims identified? You will watch a fascinating time-lapse video of facial reconstruction on the skull of a discovered body.
Want to find out more? Snap up tickets for this talk here: http://bit.ly/2BjuJ1B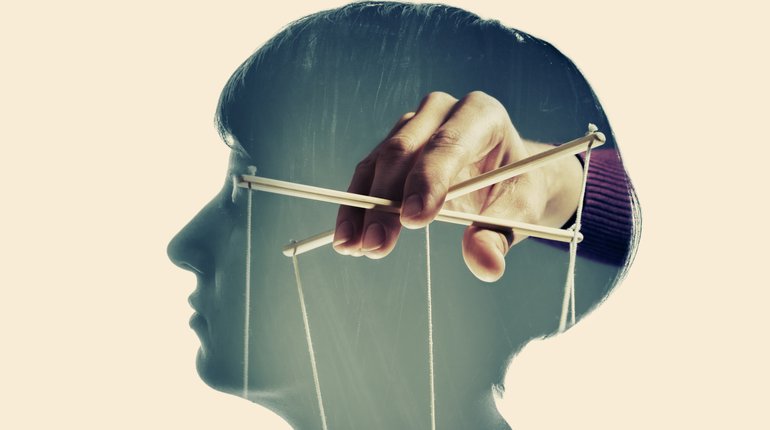 WHERE: HOXTON | WHEN: 18/02/2018 | PRICE: £12
It's nothing personal, just business. Like it or not, people politics is a fact of life. Whether in the office or on the street "the game" is always on. The world is becoming more competitive. Everyone wants to hire or associate with the brightest and the best. However, political skill will get you further than Emotional Intelligence or General Mental ability alone. The more you understand about people (their motives, drives, desires and strategy) then the happier and more successful you will be and the less likely to be deceived or played.
In this talk I'm going to help you "wise up" and be aware. I'll present the dark arts of people politics that I've learned from being a corporate operations director and my experience as a Mental Toughness and psychological coach.
This is essential knowledge. If you don't understand, your competitors and enemies will. Understand the games people play and avoid their traps. Spot the narcissists and the psychopaths that surround you. Use other's emotions to your advantage; be compassionately ruthless.
Get ahead of the curve – buy your tickets here: http://bit.ly/2BkSXZg