Funzing intern, Daum, recently joined the David Bowie Tour and writes about her experience:
"I still remember when I first heard about the death of David Bowie when I was in Tokyo last year. I was desperate to go to Brixton on a David Bowie Tour, to visit David Bowie's impromptu shrine and leave a flower to pay tribute. Unfortunately, I was unable to do so.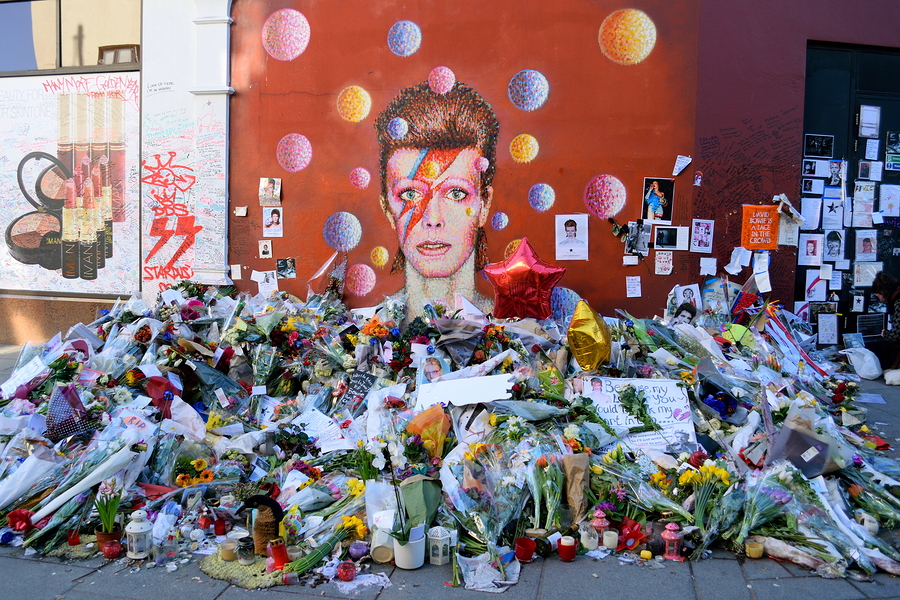 A year passed, and I finally was able to go to Bowie's hometown, Brixton and to the legend's memorial. The David Bowie tour I joined is hosted by Funzing host, Nick, who takes you on a 2 hour journey encompassing Bowie's entire life, from his birth to death, with live Bowie performances along the way, plus stories and anecdotes.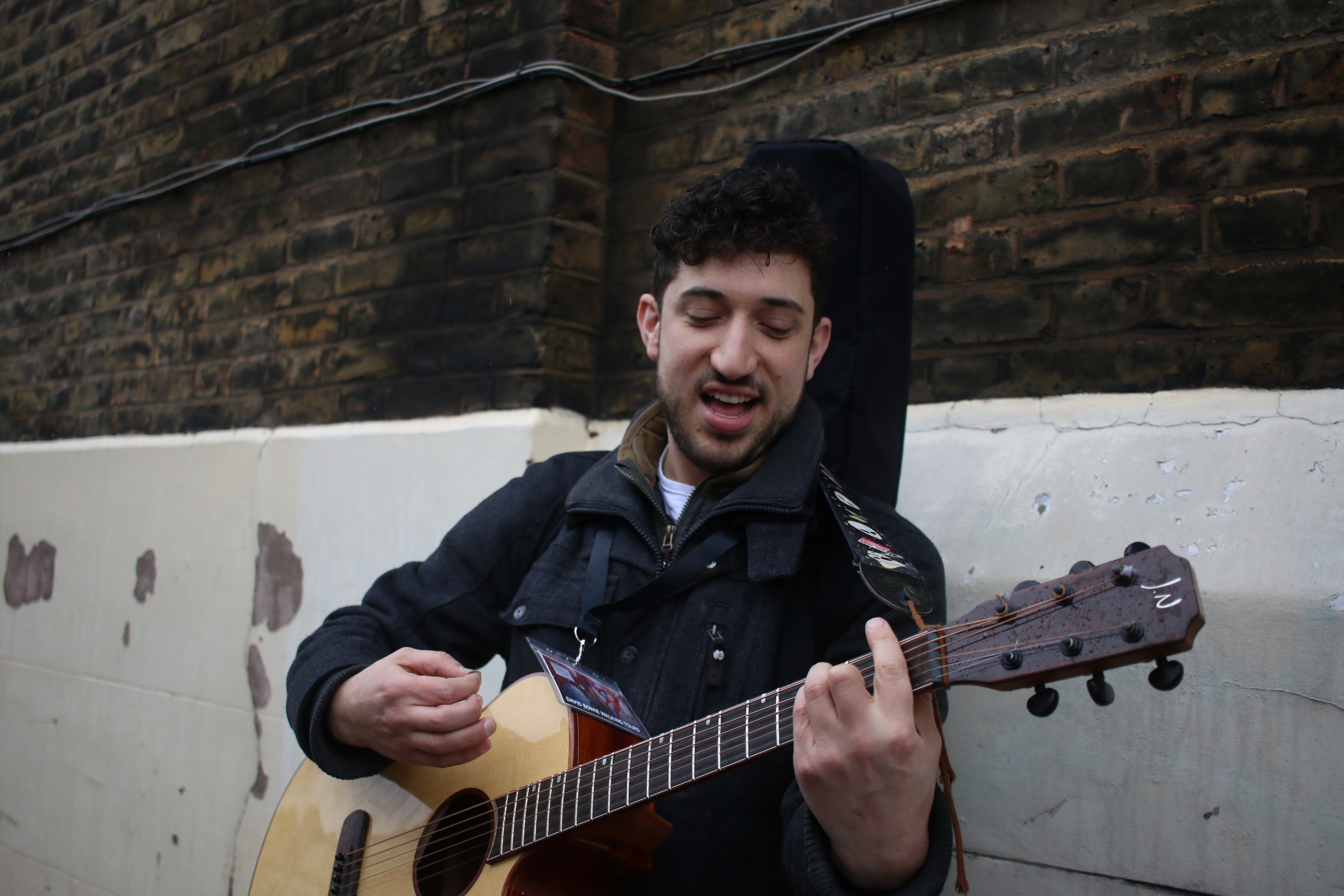 Nick was a lovely guy with beautiful voice. He is also a big fan of David Bowie, and he knows a lot about him. Nick took us to many places which featured in the music legend's life, including his birthplace and the concert halls in which he performed, and sang for us at every stop. Although it was a rainy day and Nick's guitar was getting wet, it actually made the tour more sentimental, as if the sky was also missing David Bowie, crying tears with all of us at the tragic loss of one of the UK's biggest music icons in the last century.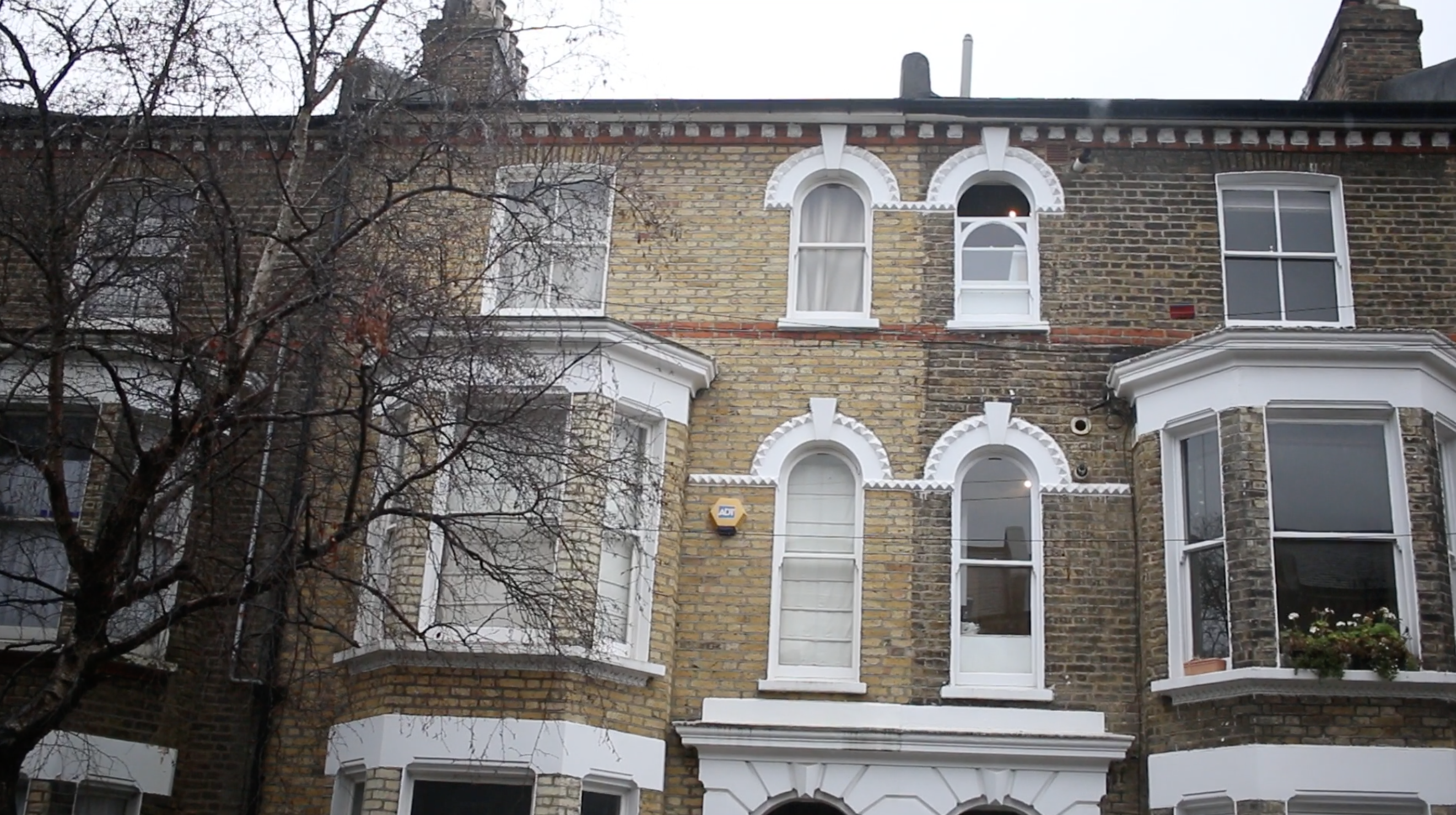 The photograph above shows the house where David Bowie was born. Hearing fascinating anecdotes on the man himself while standing at the place where the stories happened, just made them even more vivid and brought them to life.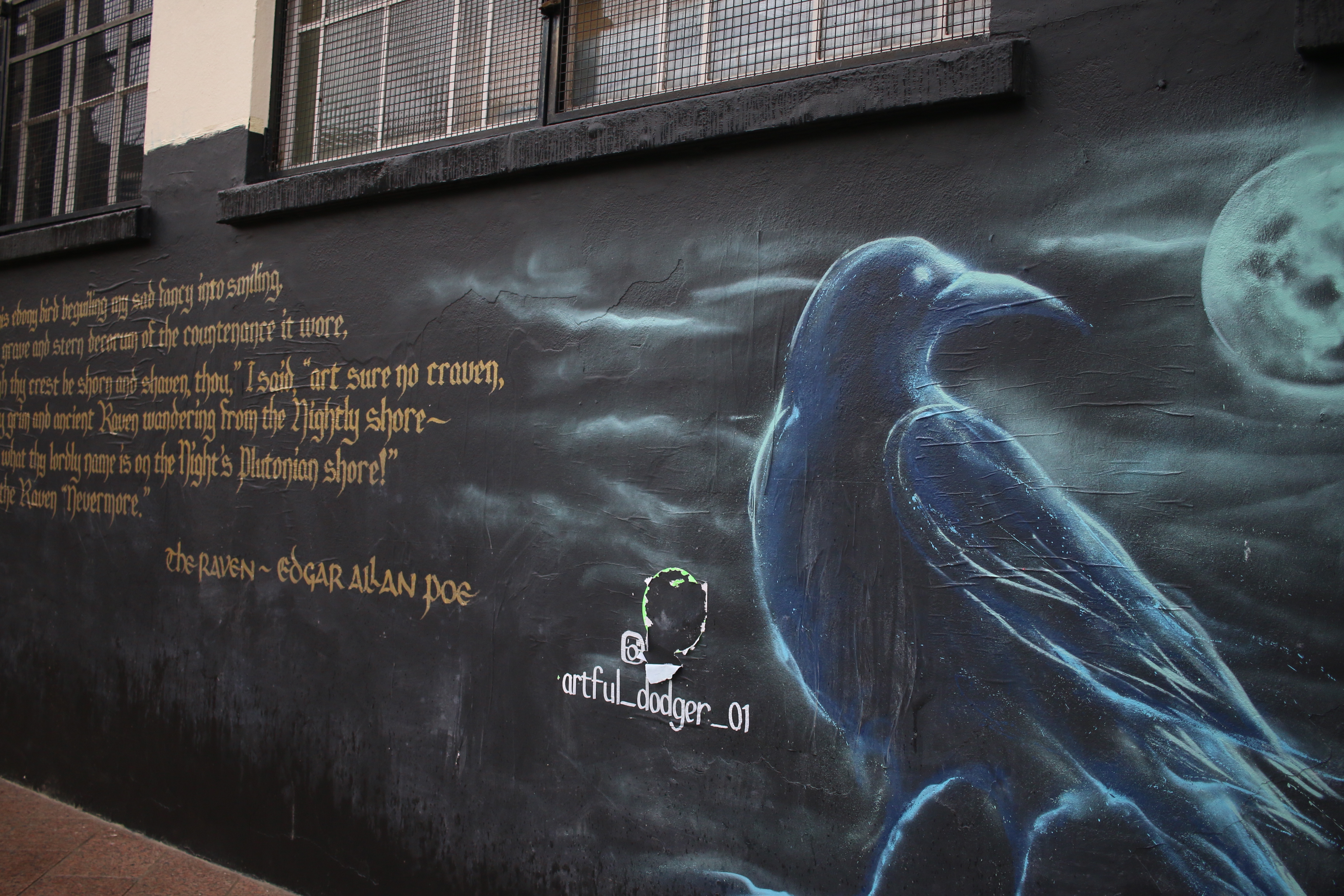 Nick also pointed out some hidden landmarks in Brixton and explained the connection to Bowie's life. These places clearly illustrated the connection between the culture of Brixton and David Bowie's music and I really felt and understood how the place in which he grew up influenced and developed his music.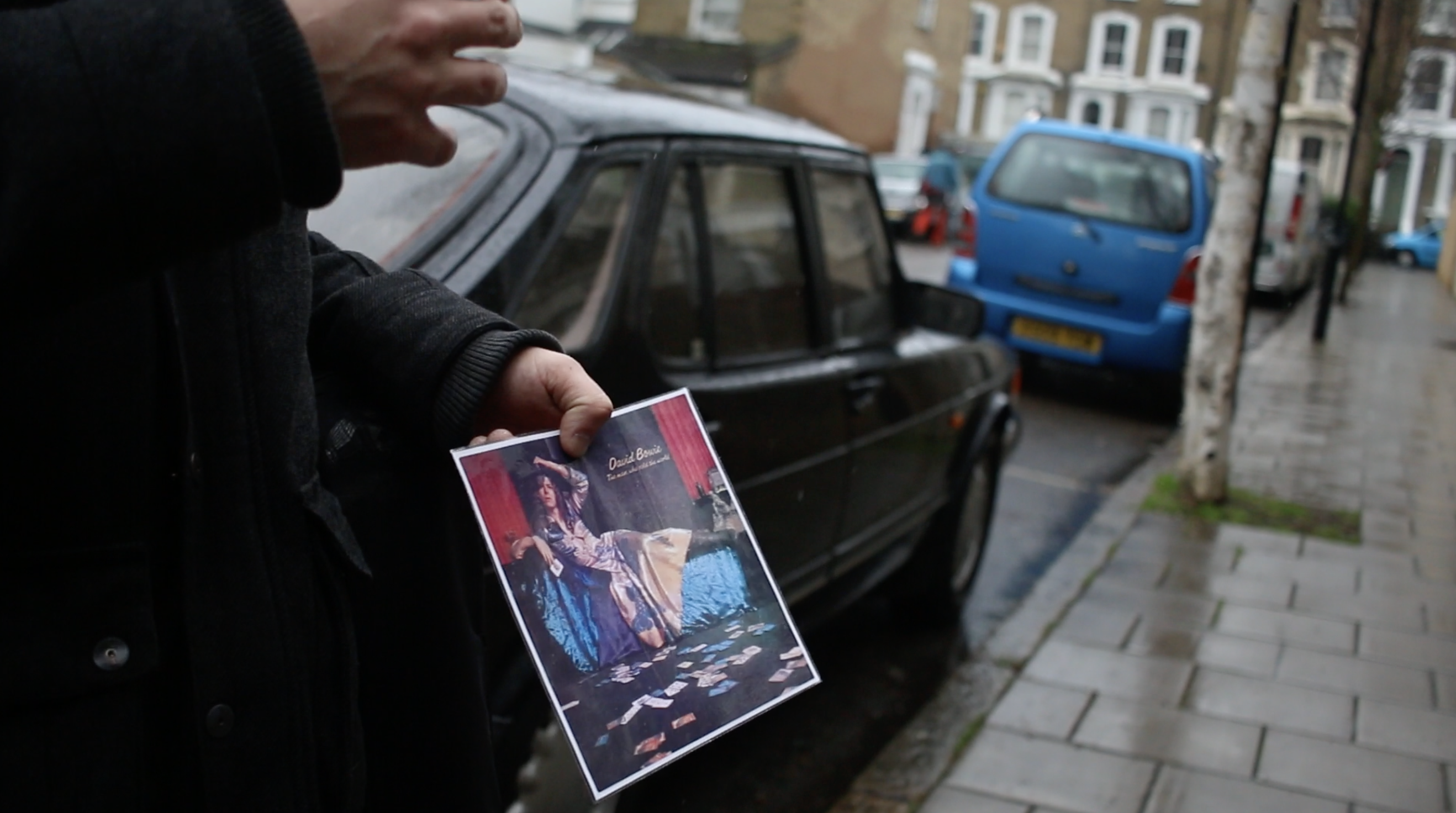 This David Bowie Tour will change anyone's life who has any connection to Bowie and his music…
Nick also brought some posters and pictures to link the stories and information to David Bowie's albums and explained a bit about their designs. I was shocked to discover that one of his album cover pages was banned in the United States and he therefore had a totally different cover for the album release there. Nick also showed us something very cool….A Brixton Pound with David Bowie's face on it.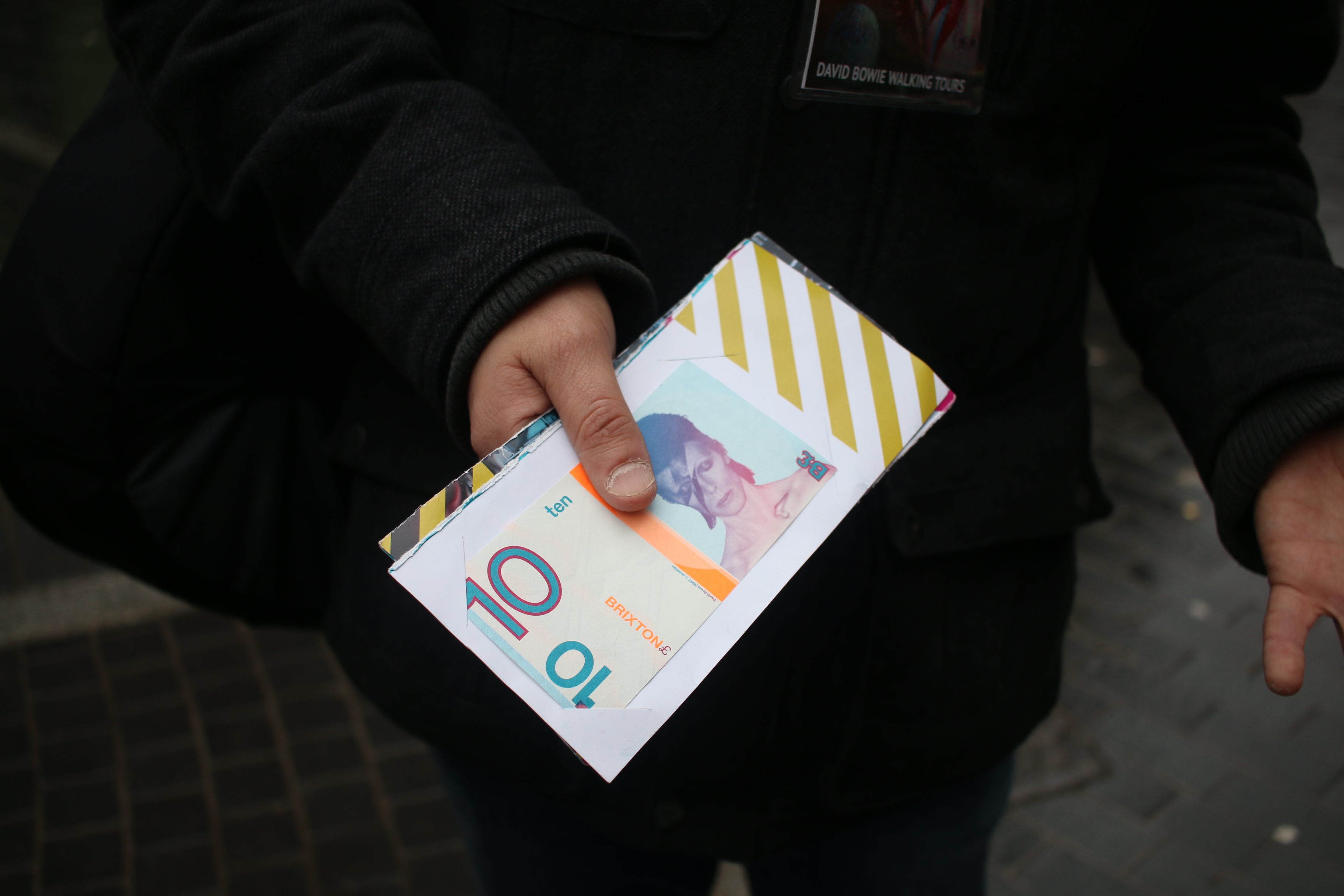 With Bowie's full approval in December 2015, not long before he died, the David Bowie Brixton pound was first produced. This unique Brixton pound features Bowie's Ziggy Stardust Guise from Aladdin Sane. It is a currency that can actually be used in the town of Brixton, which I thought was amazing!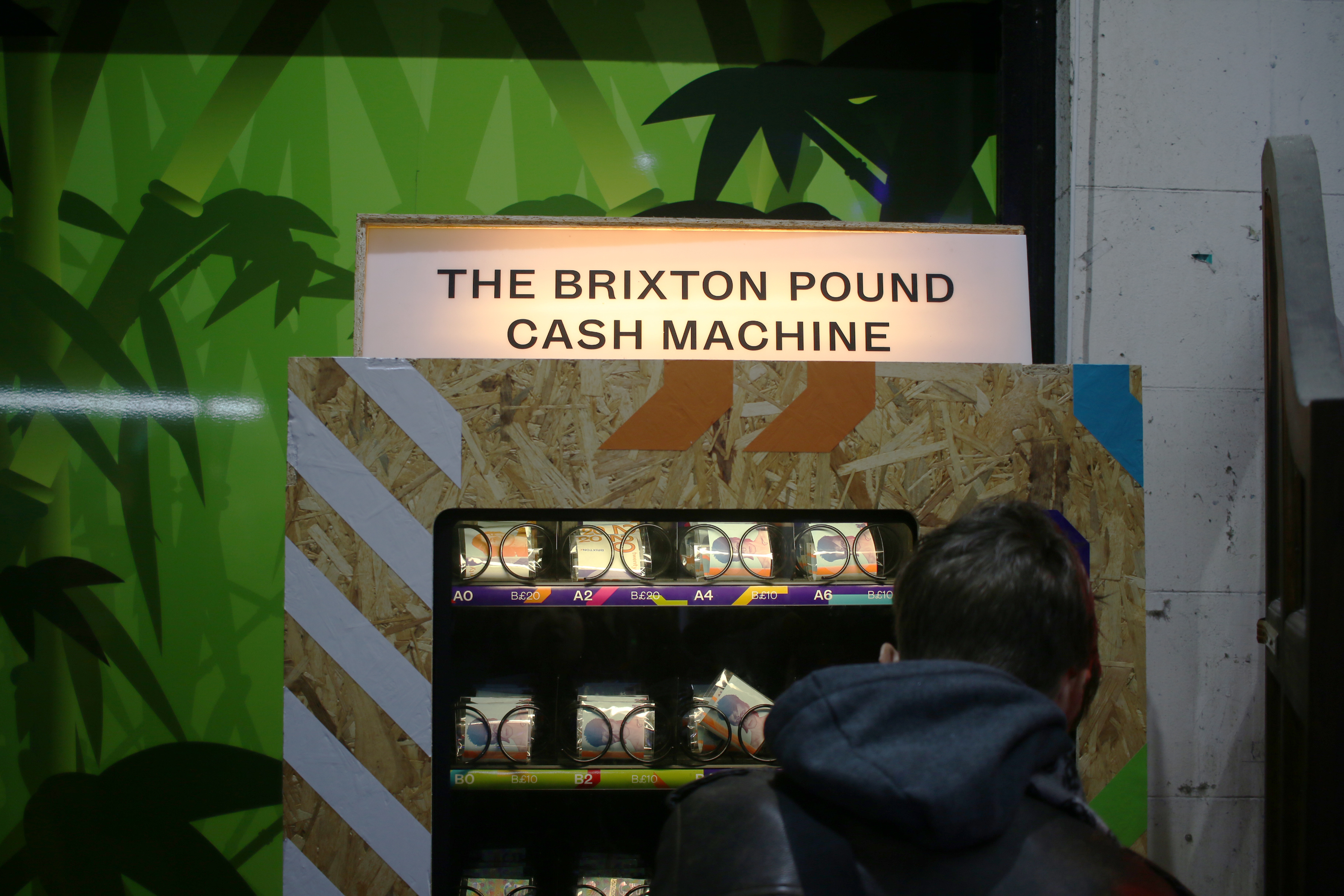 There was a cash machine where we were able to purchase this unique Brixton pound. I was fascinated by how this district of London has their own currency and I discovered that the residents have a vote every year to decide who will feature. This is a great way to remember and and pay tribute to celebrities from the area and is something which I thought could be copied in other places. Of course, it was too valuable to actually use the money – I'll be holding onto mine thank you very much!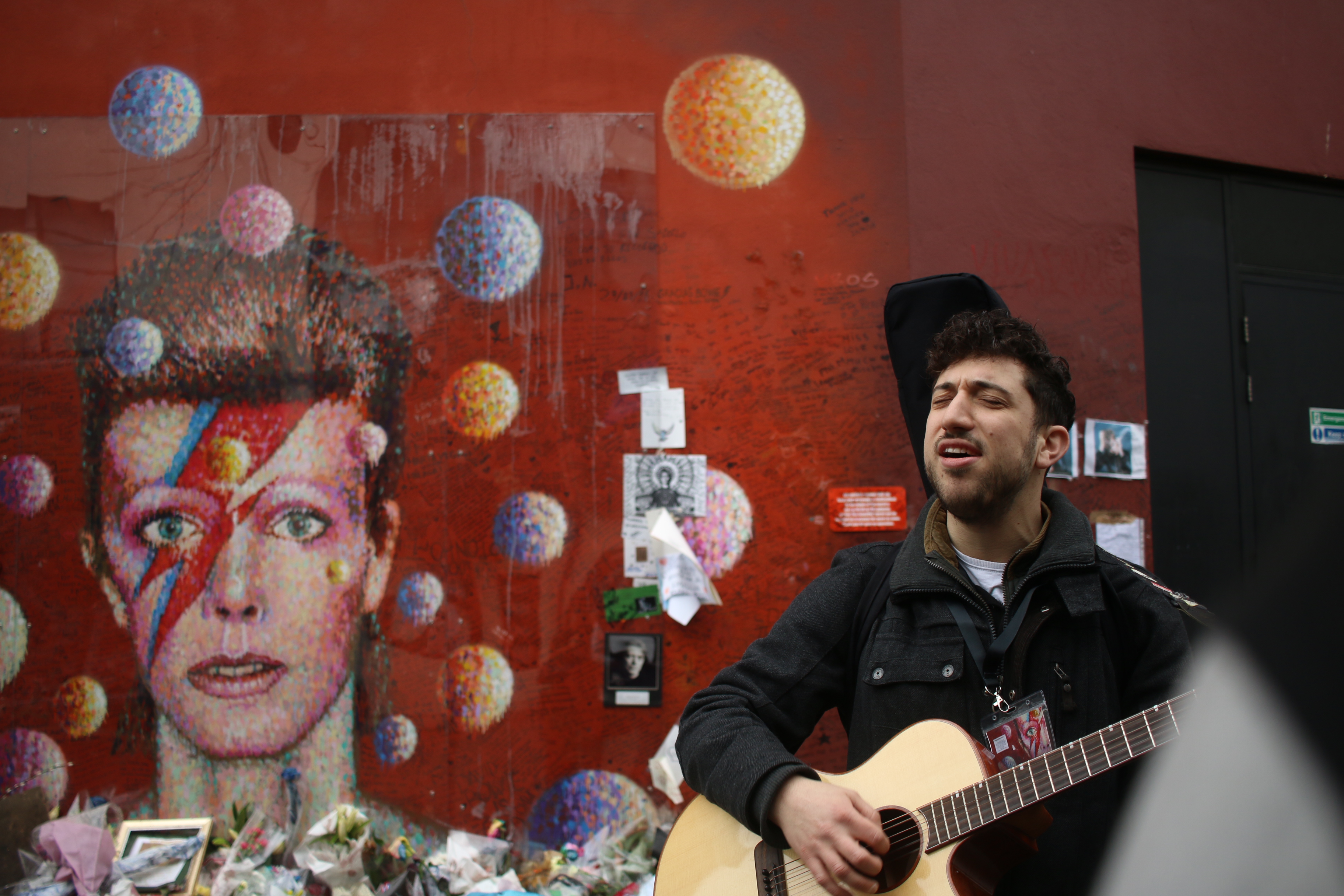 Of course, the most memorable part of the tour was the music. In front of David Bowie's mural on a gloomy day, listening to his greatest hits live made me burst into tears. Nick had a sweet voice that melted my heart, and at that moment, I felt that the spirit of David Bowie was still alive and with us in Brixton.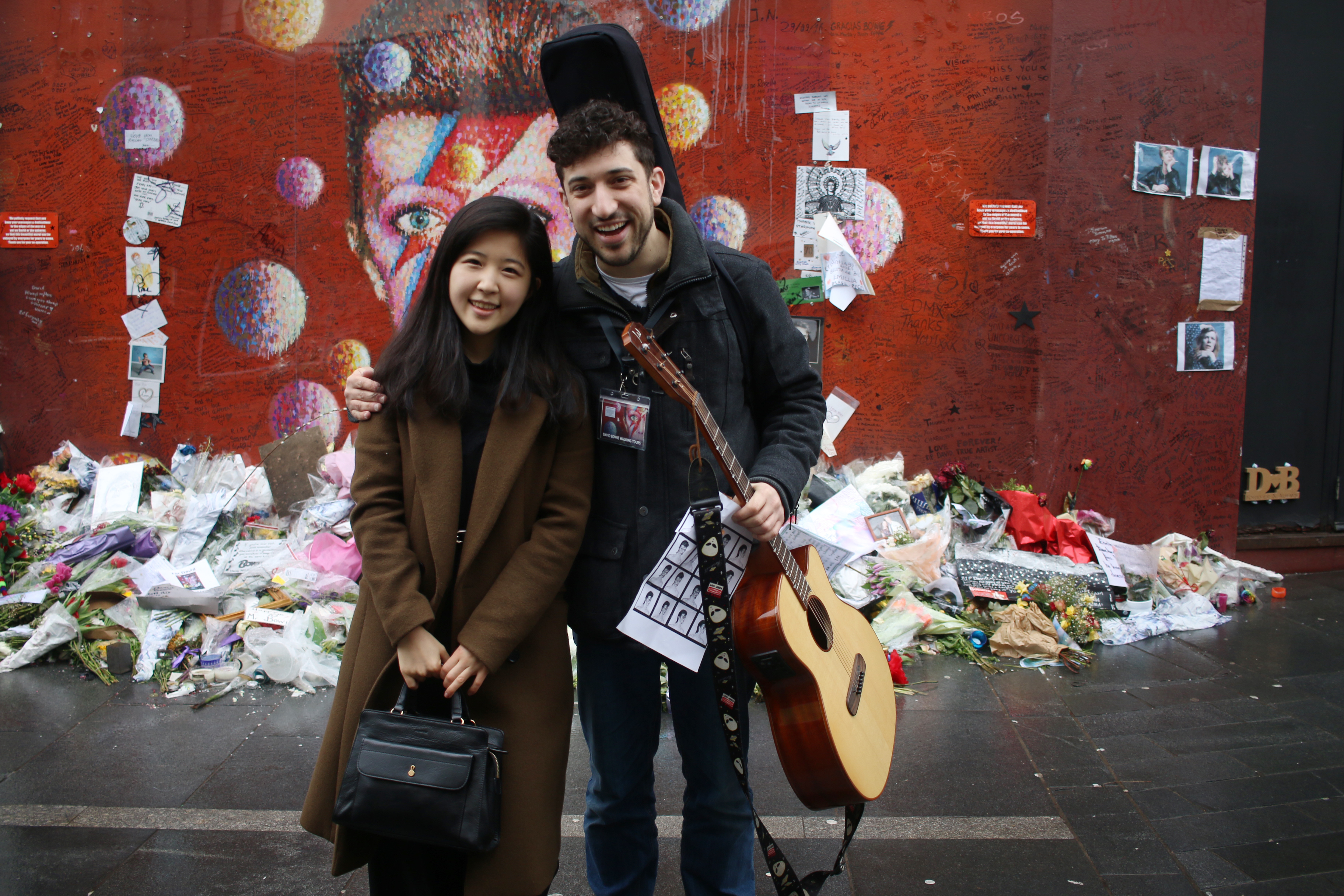 The David Bowie Tour in Brixton was one of my most memorable moments in London. For any fans of David Bowie, the music legend, or even just anyone who enjoys music, you should definitely join this tour!"
You can book the David Bowie Tour on Funzing at this link. 
Check out loads more unique London walking tours 

here

.