Christmas is just over 2 months away. Yep, we're also struggling to comprehend where 2016 has gone. But it's time to face the facts: Summer is over and Winter 2016 is on the blustery horizon – brrrr. Many of you will be responsible for deciding on Christmas party ideas this year and we got your back.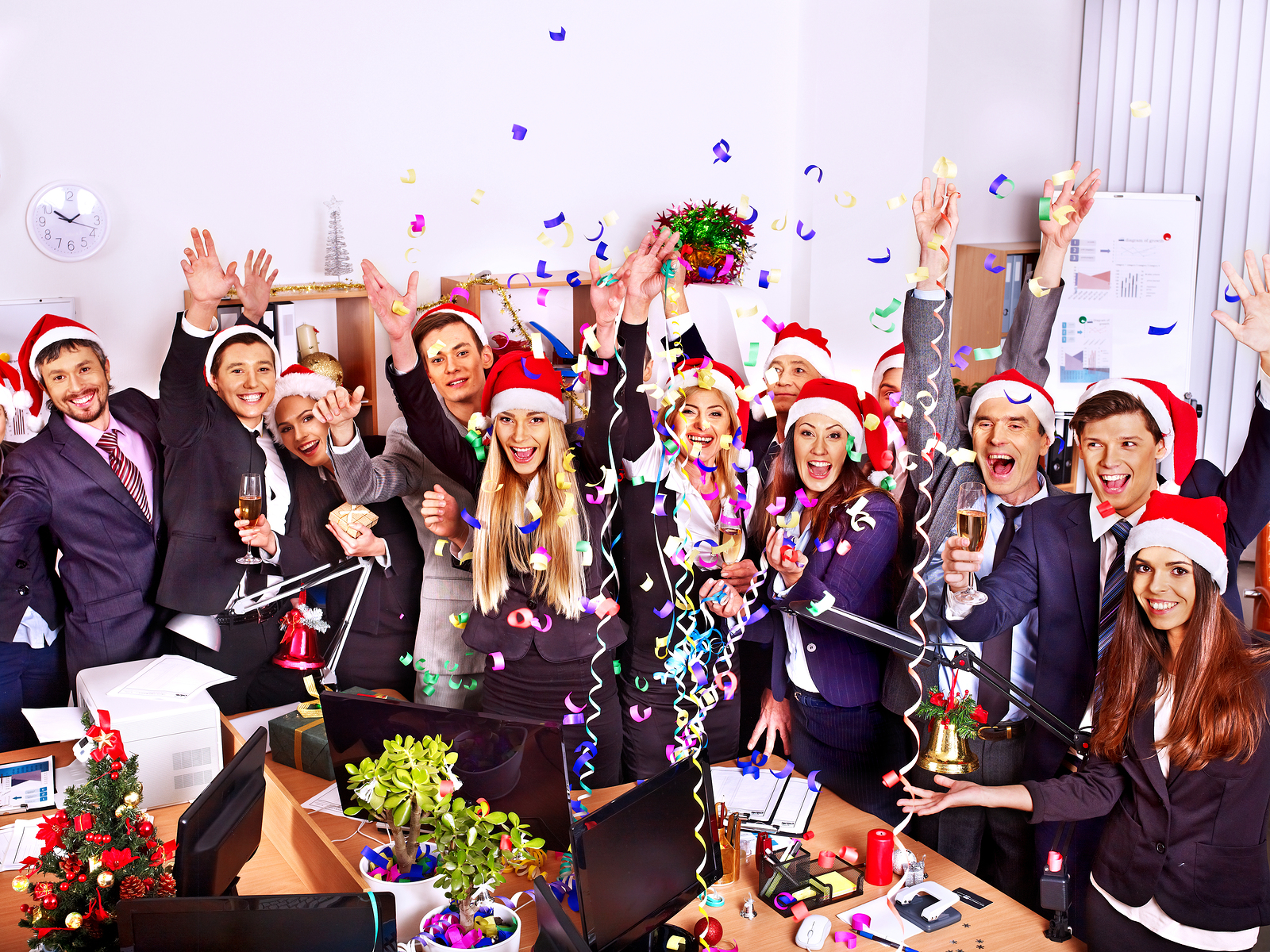 If you're still scratching your head thinking of how to make this year a little different, whilst attempting to save yourself the last minute panic, you're about to give us an almighty snog! We've been through our huge database of amazing, creative hosts, scoured all of their experiences, and come up with a list of some of the most festive, interesting, booze-filled, delicious ideas, to make your office Christmas party this year a touch more unique.
To enquire about any of our handpicked experiences, click on the link to the event page, click on the "Private Group" button and fill out the form with your requirements. The host will get back to you with more information and we might also be able to help you locate a venue – boom!
Keeping it boozy…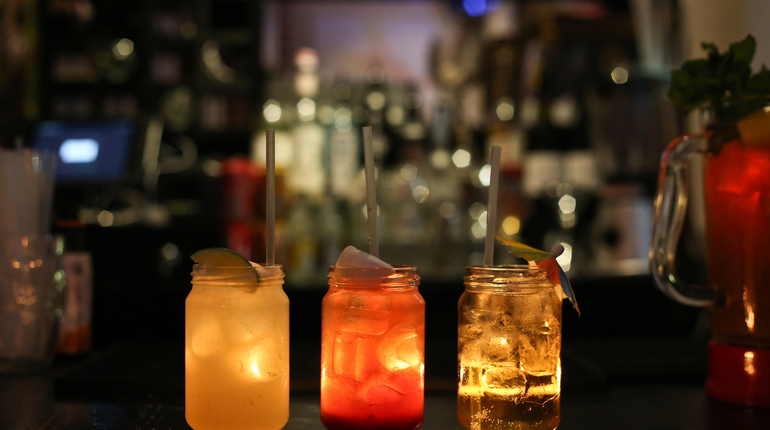 We all know it's hard to go a day in December without a glass of something – "it's Christmas, just come for one" are the typical parting words if you try to make the great escape home… and usually you fall for it. In keeping with the theme, if drinking (large amounts) is on this year's Christmas party agenda, rather than simply slapping down a hefty sum behind some local bar, why not add a gentle twist to the evening and learn something new together?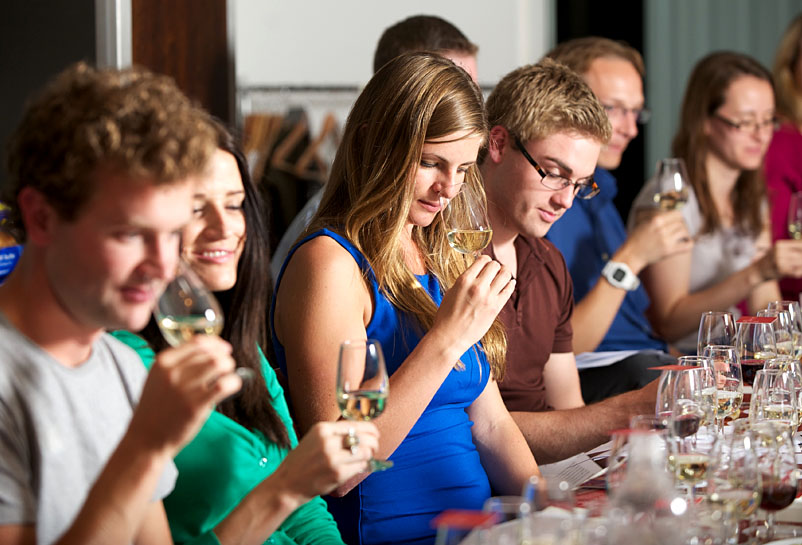 Add a touch of class to your Christmas party this year and join Julia, an expert in wine, as she leads you and your colleagues through a fun-filled evening of wine tasting. Pick the type of wine you'd like to focus on and compare the styles of at least 6 different tasters. Julia will divulge her top tips for matching wine with food and can provide festive nibbles to ensure your stomachs are sufficiently lined.

Cocktail Making with Head Bartender at the Trendy Qbic Hotel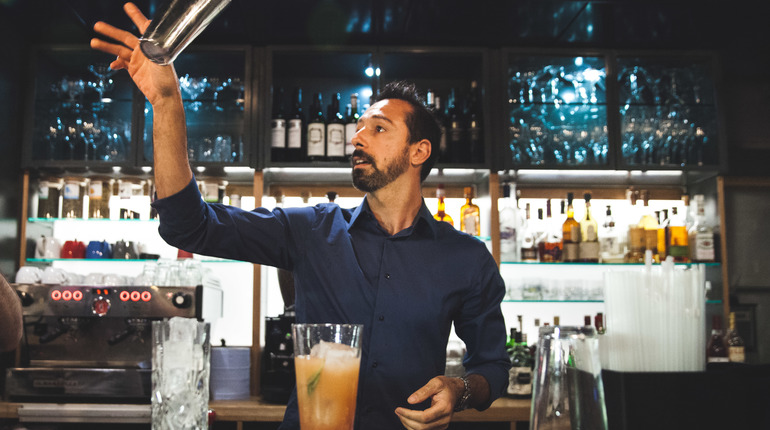 If wine isn't your thing then why not go for something a little fruitier and playful? Head to East London's trendiest new hotel, the Qbic, for a team lesson on how to create the perfect cocktail, led by the head bartender, Andrea Falcone. Pick the spirit you'd like to focus on beforehand and your party will begin with a signature cocktail to sip on. You'll taste a few varieties of your spirit of choice, learn a little about how it's made, before getting your hands dirty and having a go at being master bartenders, creating a few delicious creations, which you'll of course enjoy. Following the session, continue boozing in the hotel's swanky lobby bar or merrily move on to another local drinking establishment.

Less boozy, more foody….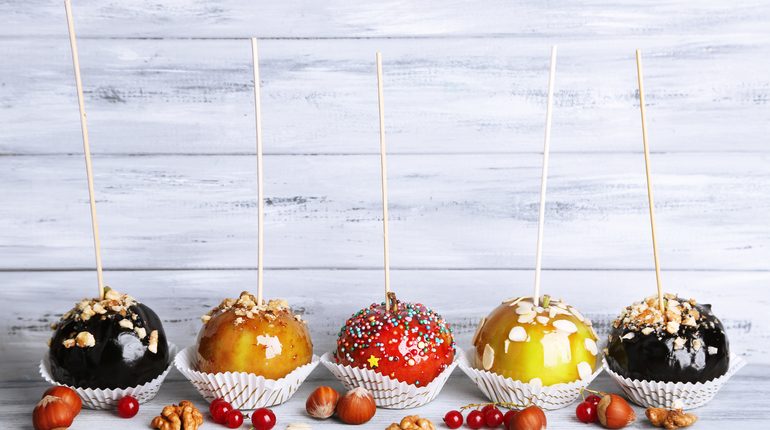 If you and your colleagues are more foodie than boozy, you want to avoid a similar ending to what happened at last year's party (there's always someone who takes things too far), or just fancy trying something different for 2016, check out these food-focused party ideas.
Christmas Macaron Making with Jojo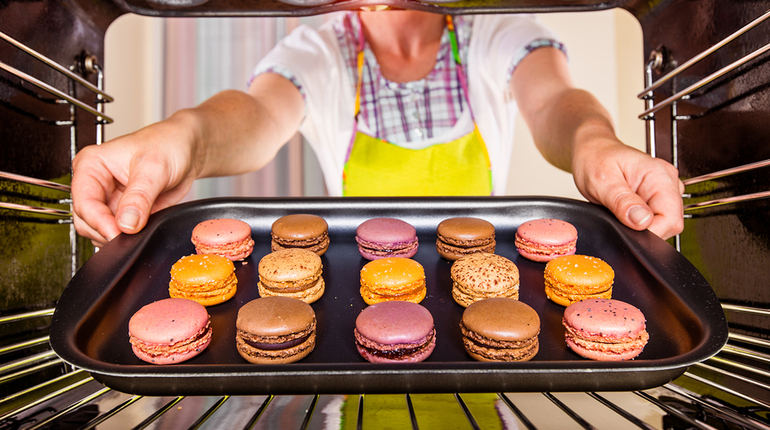 Macarons are beautiful, delicately delicious treats, perfect for celebrating special occasions. They're colourful, festive looking and also double up as great Christmas presents. Bring your team along to this Macaron Making class with star baker, Jojo, and learn how to make these Parisian delicacies yourself. Just bring an apron each, a beret (or possibly a santa hat is more fitting on this occasion) and a tupperware to take your creations home in one piece.

Christmas Themed Bento Box Party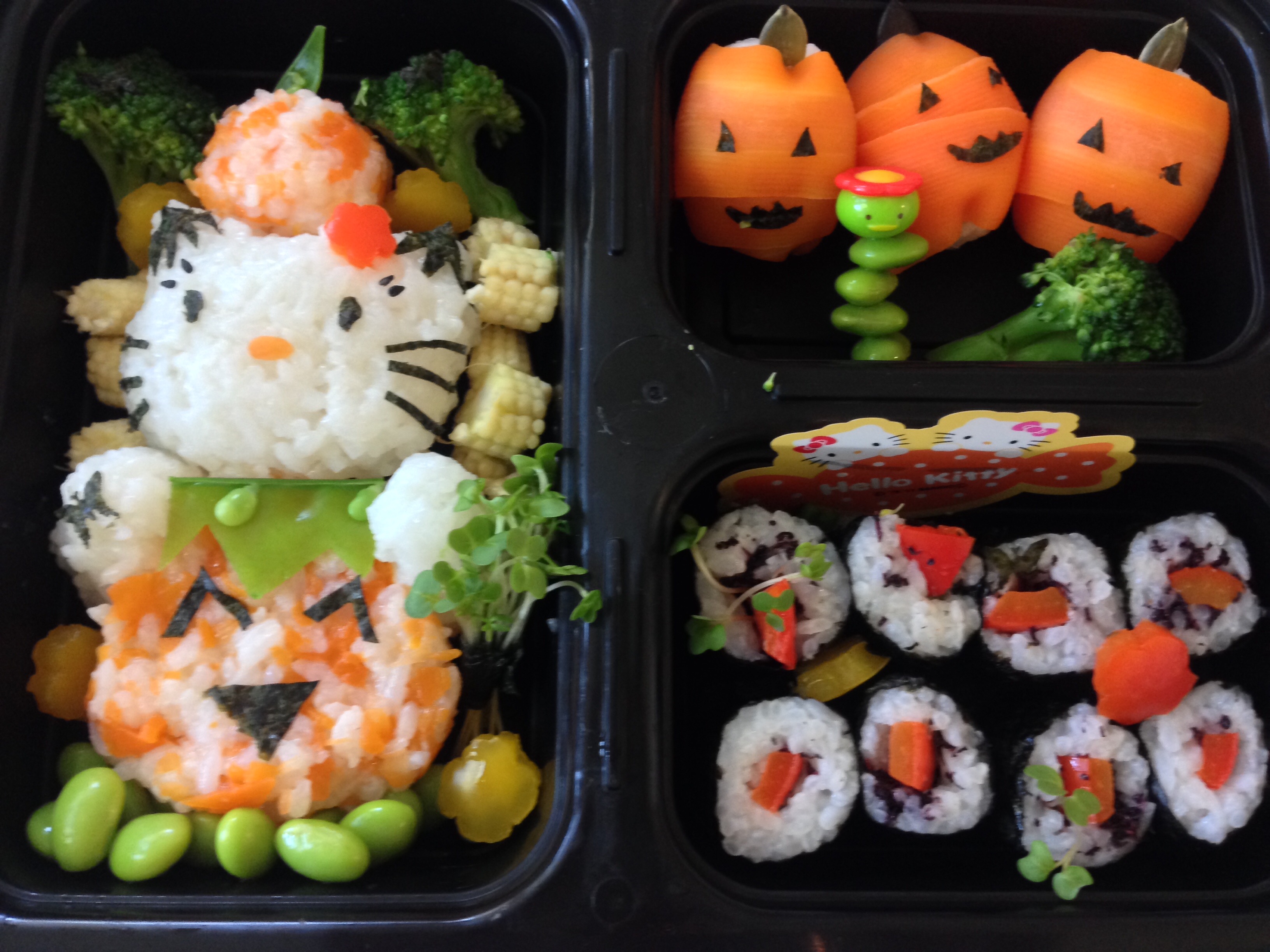 If Parisian desserts wouldn't hit the spot, how about opting for a workshop combining Christmas storytelling and Asian food? In this unique workshop, you and your colleagues will learn how to turn a classic Japanese bento into a Christmas character themed box of wonderment! The workshop can cater for vegans and vegetarians and, you'll enjoy your Christmas creations together at the end of the class.

Find more Booze and Food party ideas here.
Not found something suitable? Here's even more Christmas party ideas for your perusal…
Make the most of office rivalries with a little competition…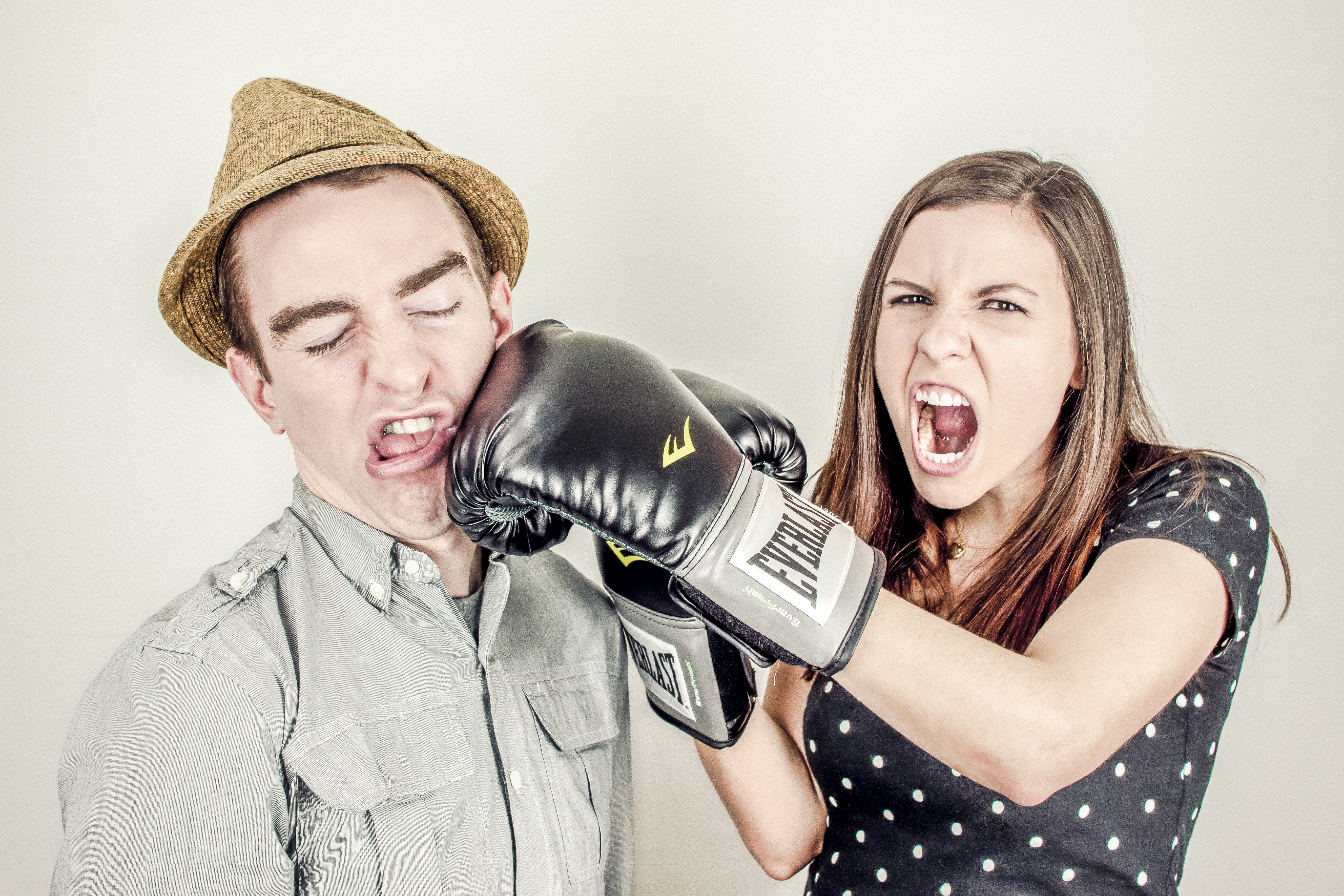 Christmas parties can be the perfect way to get into competitive mode and bring out the kid in you and your team. We've got a great selection of street games, treasure hunts and alternative group versus group experiences for you to pick from. This year, leave the cheap alcohol and sub-par buffet behind and get to know your boss in a different way as you run around parts of London like headless chickens, trying to beat your rivals!
Tubeopoly: An Underground Adventure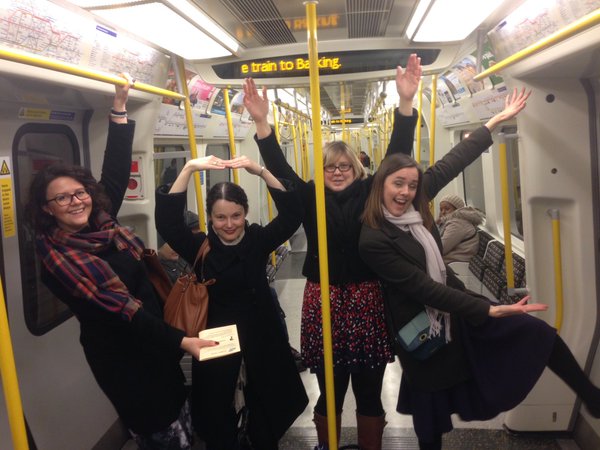 The Tubeopoly treasure hunt (one of our most popular experiences to date) is a mixture of cryptic fun, strategy and teamwork all set in the subterranean world of the London underground. Get into teams, pump up that competitive spirit and use your instructions, clues, challenges and map to solve the riddles, plan your route and attempt to become the masters of the Tubiverse. Don't hang back – this experience is sure to be a popular one so inquire now to make sure you don't miss out!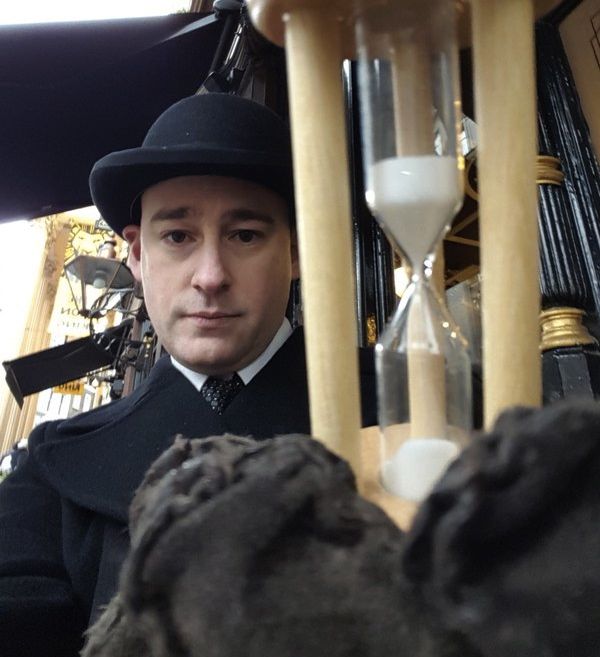 If you're torn this year between sticking to the usual formula or doing something wildly unique, this is the perfect halfway house. Combine your boozing with a cold-war espionage themed clue-hunting puzzle as you crawl around 4 historical London pubs in your teams. Crack codes, find clues and receive covert communications with undercover contacts around central London, whilst enjoying a few drinks for Queen and country.

Find more Quirky Experiences here.
Unleash your Christmas Creativity….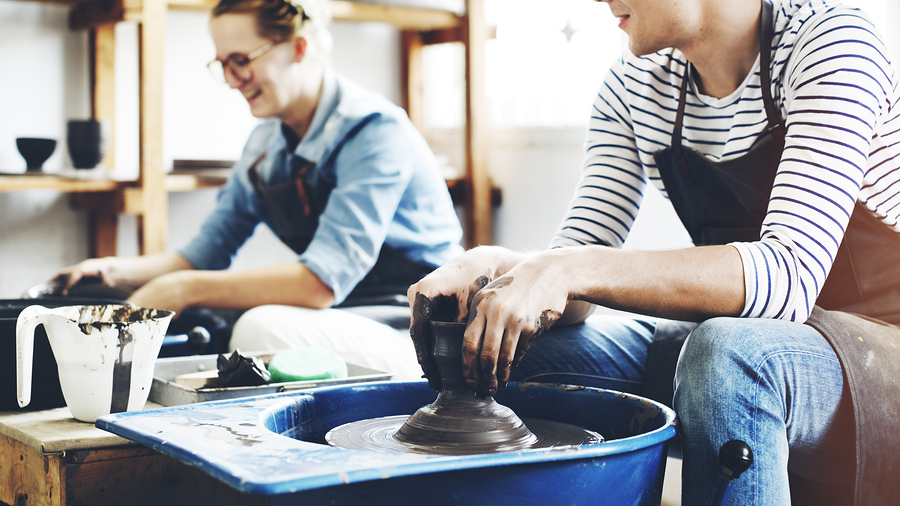 How often do you have the chance to sit with your colleagues and create something beautiful together? Whilst a little unconventional for a Christmas party, we think a workshop is something to be enjoyed by everyone and will allow you to see your colleagues in a whole new shiny, festive, relaxed and creative light.
PopUp Painting: Paint your artist of choice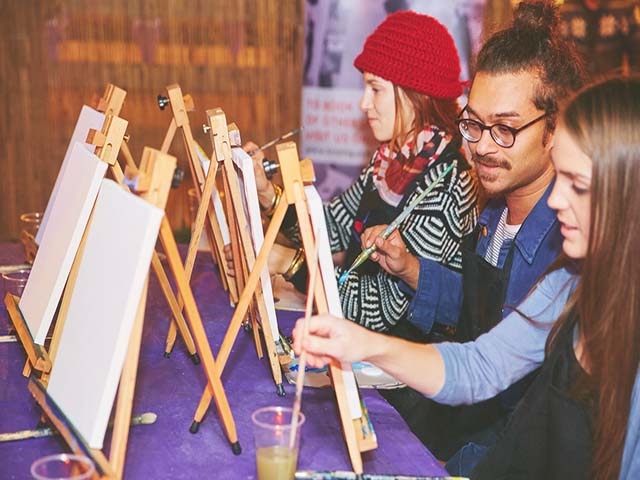 Gareth and his PopUp Painting venture inspire even the most creatively challenged Londoners to pick up a paintbrush and take to an easel, to recreate a well-known piece of art by the most famous artists. Whether you think your team are more Banksy than Monet, loosen up with some wine and feel relaxed, as you follow the guidance of your leading artist, who'll help each of you create your very own masterpiece. Each person will take home the canvas which also makes for a thoughtful, handmade Christmas gift.

Go Urban at a Graffiti Workshop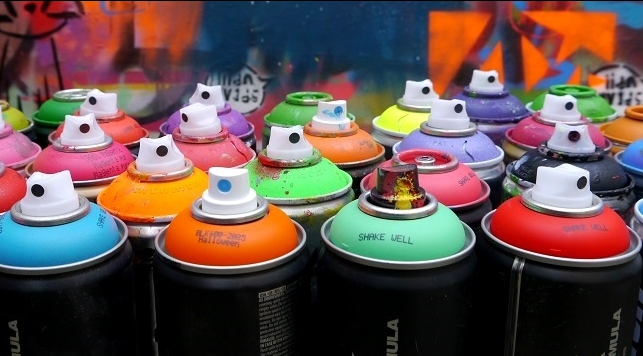 Join Gary and his team in East London for a tour of the most awesome street art pieces in the area. Marvel at the talent of the city's most famous graffiti artists and learn about the meaning behind some of the pieces you'll visit. Then, go urban yourselves, get those gloves on and pick up a can of spray paint at the studio, as you each have a go at spray painting your own piece of graffiti – who's the secret creative?

Find more Workshop ideas here.
Find even more Christmas party ideas here.
Many of our hosts will be happy to accommodate a private group request so feel free to contact more than one host or alternatively, email your requirements to team@funzing.com and we will do our best to assist you in planning your perfect Christmas party.