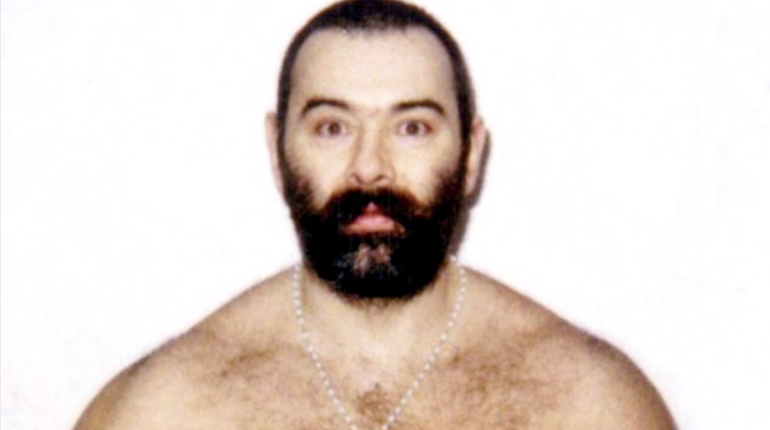 This is a guest article by Paula Salvador. Paula is the wife of notorious prisoner Charles Bronson and the former Coronation Street actress as well as appearing in Hollyoaks and Emmerdale. If you would like to hear more. Book your tickets to her next talk with this link.
Behind Charles Bronson: UK's Deadliest Prisoner
What can be said about Charles (Bronson) Salvador that hasn't already been said? Yes, he robbed a Post Office aged 22 in 1974 with a sawn off shot gun for the grand sum of £26.56 for which he received 7 years imprisonment and apart from two brief periods of freedom (during which he earned money as a bareknuckle boxer on the advice of his pals Reggie and Ronnie Kray who he met inside) he's spent almost all of his adult life in incarceration, and not just incarceration but 38 of his 44 years he's spent in Solitary Confinement, banged up 23 hours a day every day yet he's never killed or raped/molested anyone. There's not a single UK Prison or Psychiatric Hospital for the Criminally Insane that Charlie has not been detained in; he's done them all, time and time again as they ghost him (move without warning) from one prison to the next until he's done the full circle yet again. Why? That's an interesting question, simply put, they can't control him, he's caused thousands and thousands of pounds worth of damage to prison property and attacked staff and inmates, he's been on more roofs than Santa (Broadmoor being his hat trick) and eaten more porridge than Goldilocks and the three bears. Whether he's deemed sane or insane Charlie was just too much for anywhere so they would ship him out regularly often chained to the floor of the prison van and then he'd be straight down the punishment block as soon as he arrived at his new 'home' singing naked (or in a straightjacket or body belt) all the way there!
Ever seen the 2009 film 'Bronson' with Tom Hardy? Well that's him, and to be fair Tom did a brilliant job, but not brilliant enough, see nobody can play my Charlie, he's an enigma, a law unto himself, a one off, unique and to me beautiful.
So who am I? I'm Paula Salvador, an ex comedienne, an actress and an ex stripper. I supported Paddy McGuinness on one of his National Arena Tours with my old comedy partner under the name Brides of Comedy, I laugh daily, I love animals and I love wine, I've appeared on your TV screens in Coronation Street, Hollyoaks, Emmerdale, Scott and Bailey, The Royal, the ITV Drama The Appropriate Adult and various commercials and I developed my own Drama Therapy workshop about LGBT Awareness and took it into a Category B Prison; that was my first time in a prison but little did I know that it wouldn't be my last. So was that how I came across a certain Mr Charles Bronson? Was it heck!
I was in the Arndale Centre in 2014 and I was knackered, I'd just finished work and was having a bit of retail therapy when I spotted my sanctuary shop – Waterstones. I must have been carrying about 8 million bags and had heels on so I was in serious need of a sit down, I headed straight to the True Crime section…viewed the shelves and I bloody well had most of them apart from one on the bottom shelf entitled 'Broadmoor: My Journey Into Hell' but then I saw his face, Bronson. I immediately wasn't interested as he's that murderer who is horrifically violent isn't he? That didn't interest me, I was interested in the phycology behind crime, that prat just punches people but my feet were aching, my bags were heavy and it was at least about the most infamous Criminal Asylum 'Broadmoor' so Bronson would have to do. I sat down with a tea and read the first few pages, before I knew it I'd left my tea and was out the door and at home. I devoured the book in two days. I laughed, I cried. It sounds crazy (and I am a bit crazy) but I felt as though I identified with him; he too used humour to cope with things, to escape. What I've failed to mention is that I'd recently been discharged from a Psychiatric hospital myself (what a pair of nutters I hear you think!), I'll get more into the reasons for that during my talk but here I found someone who on a far greater sceme 'got it'. I was pleased he was now non violent and living a nice life with his fiancé, 'Good for him' I thought. Then I googled him…he wasn't out, he was still in Max Secure HMP Wakefield. I was confused. So I picked up a notepad and an old biro pen and I wrote to him, to thank him for writing that book, to let him know how much it had helped me. I popped the letter in the post and thought nothing more of it, the book went on the bookshelf with all the other crime books and I carried on with my life of auditions, tutoring and acting. Then two weeks later a letter dropped through my door with a drawing of a spider hanging off the P of my first name (another thing we have in common, we both love spiders) 'What the hell is this?' and then it dawned on me, he'd only gone and replied! I wrote back and our friendship went from there, I started to share more about my personal life as did he, the letters became more frequent, then he started sending me this amazing artwork…2 years later he asked me if I'd like to meet him and I thought yeah, what harm can it do? (More of that first meeting on the talk!)
So fast forward a year and 7 months…I'm now Mrs Salvador. I've never been married before (in fact I came out as a lesbian at one point and was with my ex girlfriend for 2 years) so I came out as gay; a gay lap dancer (!) and then had to retract my sexuality status to bi sexual, then I became engaged to Britain's Most Notorious Male Inmate. I don't do things by halves!
With me, what you see is what you get, nothing is off bounds so in the Q&A you can ask me anything (and I mean anything!) but just how do we make our marriage work? Why did I choose Charlie? (Why did he choose me for that matter?!), what about the 28 year age gap between us? Did I marry Charlie for the glory like all the papers said? Did I make the right decision? Why do I do all these interviews (and) talks; is it because I'm fame hungry or am I a woman in love with a man and wants his story told.
Only one way to find out….get your tickets booked! 😉 See you there! x
You can book your tickets with this link.