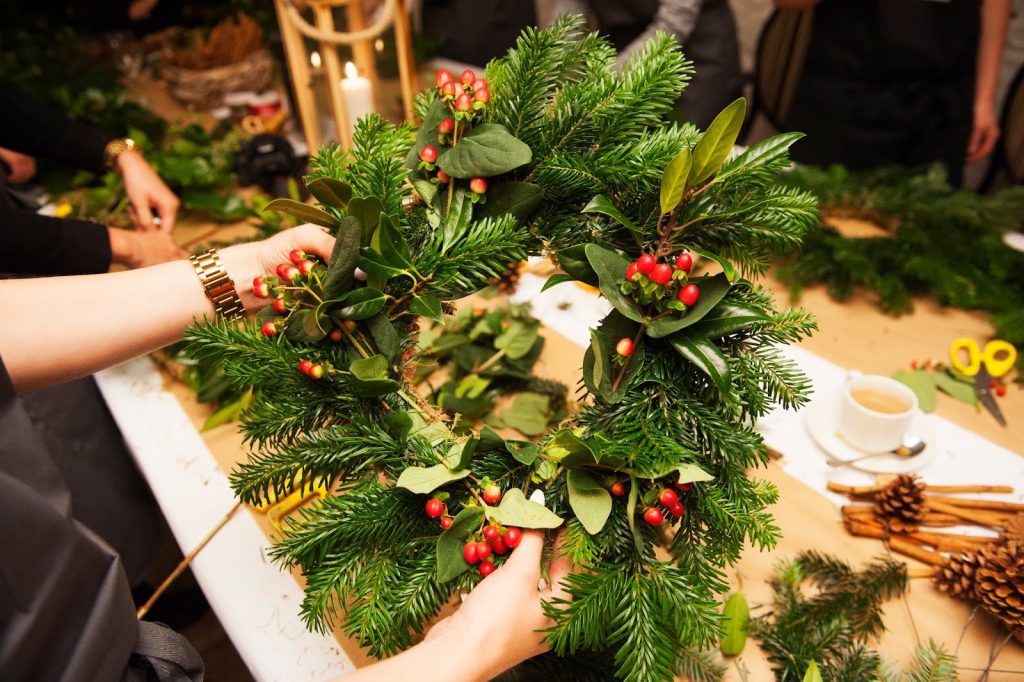 So, the festive season is creeping up on us and London's streets are, yet again, glittering with all sorts of impressive festive displays. From Carnaby Street's twinkling alleys, and Rio undertones, to the oh so ostentatious peacock feathers proudly lining Bond Street. London is at it again and boy it doesn't disappoint.
Check out these awesome events on in London on the lead up to Christmas, they'll be sure to get you and your friends feeling merry…
What springs to mind when someone mentions Christmas? Chocolate, chocolate and more chocolate. There really is no better way to feel the festive spirit than by going on a Christmas chocolate tour of London. Explore the high-end shopping district of Mayfair where you'll get to visit some of the finest Artisan Chocolatiers and sample a range of Chocolates, Truffles and Ganache.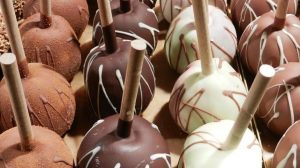 2. Christmas Disco Yoga + Free Cocktail
Get geared up for party season with the most sparkly way to party while giving your body a pre-Christmas gift of fun & fitness! Upon arrival, you'll get glitz up before taking your place on a Disco Yoga mat – no need to bring one. Blissful, energising sequences to a glorious mix of disco classics will rejuvenate your mind, body, soul, reboot your body and take you to Boogie Wonderland just in time for Christmas.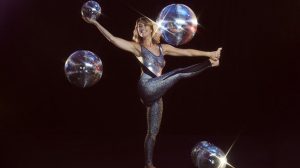 3. Christmas Makeup Masterclass
This Christmas Party Makeup Masterclass will provide you with solid knowledge on correct application techniques to achieve a perfect skin base before moving on to creating a flawless finish with your makeup, adding colour to brighten your look and lastly getting the wow factor for all those Christmas parties and nights out!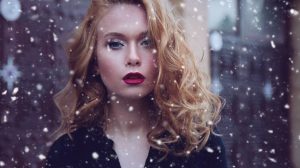 4. Create your own Quirky Christmas Jumper
Is it really Christmas if you don't yet own a Christmas jumper? Get ready for December and a month of festive parties by creating a one-of-a-kind Christmas jumper at this special DIY ugly jumper event. Pop into the craft studio to embellish your wool jumper with bells, bobbles, colourful felt, pom-poms and more! All craft supplies and tools will be provided free of charge, you just need to bring a jumper of your choice to decorate. The Uglier and Quirkier the Christmas Jumper the Better!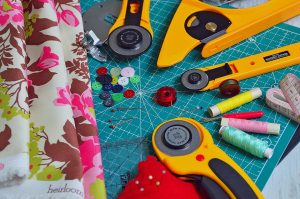 5. Christmas Food and Wine Matching
Impress your friends and family this Christmas with a festive food and wine matching class. Learn what wines pair perfectly with all of the delicious food you'll inevitably be eating over the Christmas period. The choice will include a superb producer's Champagne, white wines to partner smoked salmon and roast turkey, a range of reds from light and fruity Pinot Noir, through soft, warm, and spicy Shiraz, to full-bodied Bordeaux blends (Cabernet & Merlot) – all chosen to complement most sauces and stuffings.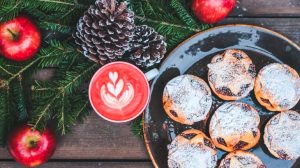 6. Grab a Drink, Have a Sing: Christmas Special
You're forever warbling White Christmas in the shower, humming carols while you do the washing up, or belting out Slade in the car? Then this is the workshop for you. Upon arrival, you'll grab a tipple of your choice before heading straight into a couple of quick warm-ups to get everyone's voices in shape and ready. Once you're ready to go, you'll explore three anthemic festive hits! There'll be the opportunity to add some harmonies and sing solos for those who want to – it's all about creating your own sound! If you've got a Christmas song that you love then there's a 20-minute slot for requests from the group.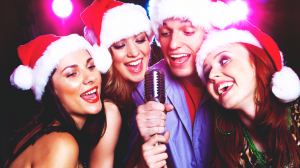 ——————–
If you're stuck on what to get your friends and family for Christmas, why not gift them an experience they won't forget? Click here for gift card options.