Is there really anything more extravagant than London at Christmas? If you're looking for a way to truly get into the festive spirit this year, or if you simply want to embrace the Christmas hype that is inevitably on it's way to the City, then check out these merry tours that will be sure to give you a slice of festive cheer…
If there's one thing that London is renowned for during the Christmas period, it's the lights that are beautifully dotted across the city. On this unique walking tour, you'll get the opportunity to meander through London's lesser-known streets whilst learning all about the history of these places; from luxurious Mayfair – that wasn't always so elegant – to the dazzling lights of Soho, you'll get the opportunity to admire the impressive Christmas lights displayed across the city from a different perspective. The tour will also end in a beautiful, historic pub where you'll get to enjoy a Christmas tipple and a mince pie to really get you feeling jolly.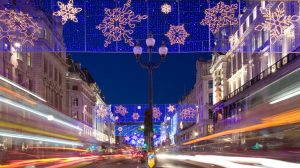 2. The Harry Potter Christmas Tour
If your love for Harry Potter is sirius or if it has gotten a little riddikulus, then look no further. This Harry Potter Christmas Tour is the perfect way to embrace the festive spirit for any Harry Potter fan. Upon arrival, you'll be sorted into one of the four magical houses at Hogwarts before embarking on an exploration of the city's famous filming locations.
The tour will begin outside the Palace Theatre, where Harry Potter and the Cursed Child is showing, you'll also get to see the filming locations such as the entrance to Diagon Alley and the entrance to the Leaky Cauldron, as well as the bridge that was destroyed in Harry Potter and the Half-Blood Prince.  Walk along Charing Cross Road to follow in the footsteps of Deatheaters, visit the inspiration for Knocturn Alley, and see the location of the Ministry of Magic. You'll get to walk through Leicester Square, Trafalgar Square, past St. Paul's Cathedral, along the Thames, and through Borough Market and London Bridge.
During the tour, you'll have the chance to enjoy Harry Potter trivia quizzes and earn points for your house. With an animated scoreboard, video clips of movie scenes, costume pieces, and reenactments, this is an interactive experience that allows you to live out your Harry Potter dreams in London.
Your tour ends at Platform 9 3/4, where you'll find out the final score of each house.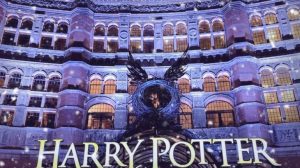 3. Festive Food Tour of Borough Market
Are you a real festive foodie who gets super excited about the range of delicious Christmas treats that bless the season with their presence?  From mulled wine to cheeses that make their debut in December, this tour will be sure to get your tastebuds tinsling. You'll be lead by a London food expert around Borough Market, where you'll get to enjoy a roaming 5-course Christmas dinner, including the likes of charcuterie, cheese, oysters, chocolate and of, course, mulled wine. Not only will you get to feast, you'll also get to listen to talks delivered by local vendors and wine experts, and discover culinary secrets beyond the market's borders.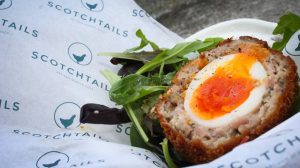 4. London Christmas Fitness Tour
Warm up your body and get fit to the rhythm of the best Christmas tunes as you power walk through hidden alleys, breathtaking views, ice-skating rinks and twinkling lights!
A certified personal trainer will lead the way and you'll get to discover the magic of Christmas in 10,000 steps and 90 minutes of exercise, music, fun, discovery and socialising.
From Covent Garden to Borough, get ready to release stress and get fit in a brand new way! The tour will end in a lovely Christmas village where you can chill out and regain some energy in an authentic food paradise.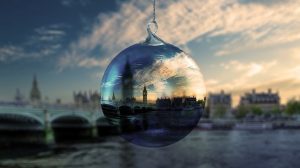 5. The London Christmas Lights Bike Tour
If you're a Christmas nut and want to fill your London experience with festive cheer, wrap up warm, grab a bike and follow one of the London Bicycle Tours friendly guides through bustling Christmas markets, Central London's most extravagant light displays on Carnaby, Oxford, and Regent Street, past Big Ben's chimes and Covent Garden's sparkling splendour. Visit some of the prettiest and richest areas of London and beautifully lit shopping areas which are sure to impress you!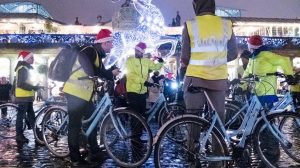 ———————————–
If you want to embrace the Christmas season this year, but would rather not do so on a tour, click here to check out all of our other amazing festive Funzing events. From Christmas wreath making to cheese and wine matching, there certainly is something for everyone – you could even gift an experience to them – Click here for gift cards options.