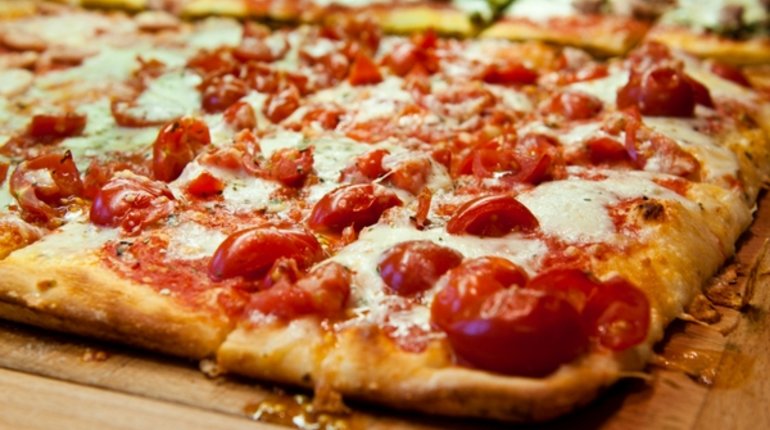 One thing most of us humans have in common is our love of food, and yeah consuming food is great, but sometimes the act of creating your own feast can be just as rewarding. Here are 5 local experiences where you'll get to have a taste of both.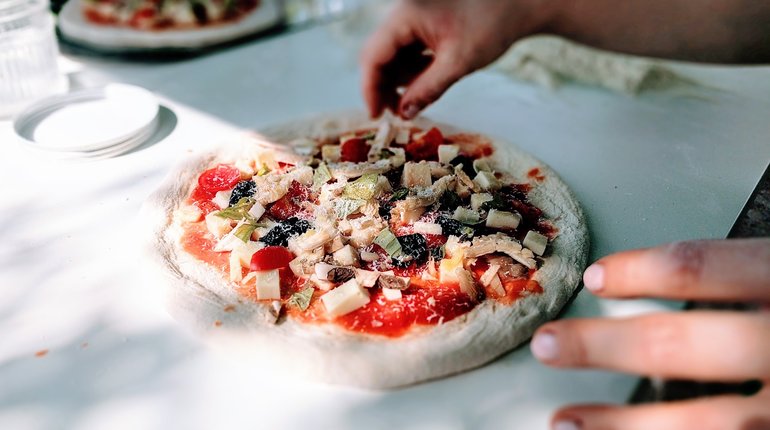 This experience takes place in a lovely and cosy loft located in a historical building that was originally the Bryant and May match factory, site of the Match Girls' strike in the 1880s.
In this 2 hours session, you'll make Roman-style dough pizza and have some fun in the kitchen with your lovely Italian host Camilya.
When the dough it's ready you'll prepare the pizza learning about the ingredients and best combinations. Once complete and cooked you will take away your delicious creations!
"I'm a traditional home cook, inspired by my mother. My love for food and eating has grown since I was just a little child who was playing around her mother's kitchen. My cooking style is influenced by my Italian origins but also by the place where I live now. My cooking style is my state of mind. I like to share this feeling with other people and at the same time get inspired by them" – Camilya
Learn the dying art of making pasta entirely by hand and enjoy a truly unique experience!
Under the expert guidance of Silvana, you will learn all there is to know about pasta and will create some of the most unusual and beautiful pasta shapes, traditional in Italy but virtually unknown in the UK.
Each month there is a new pasta to learn, new flours and flavours to explore, so you can come over and over again to refine your skills and enjoy a relaxing and fun afternoon with friends, old ones, or made on the day.
In the real Italian spirit, you will eat together with all the other guests, bonding over the delicious food you have made.
Book your tickets HERE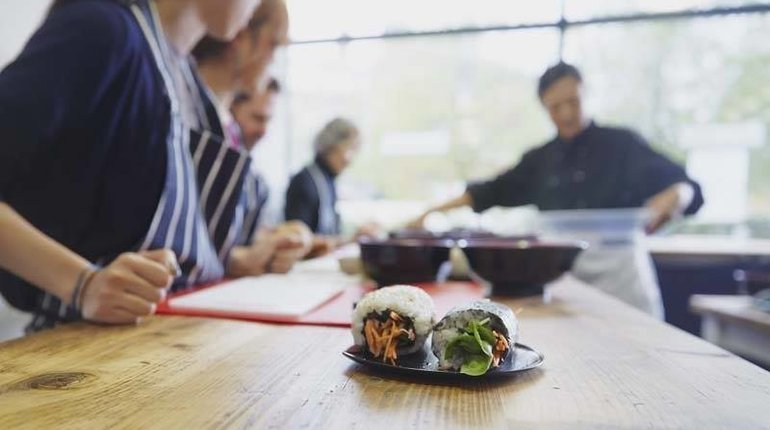 If you've ever wanted to experience real Sushi, now is your chance!
Come and learn about the exciting world of Japanese culture and customs, taste Sake and make homemade fresh sushi rolls. If you ever thought making sushi looked too messy, fiddly or difficult to try at home, you'd better Experience True Sushi with Keiko!
With Keiko's easy to follow instructions and expertise in sushi making, you'll see how easy it can be to make a perfect roll.
Not only will you receive lots of secret tips from an authentic Japanese chef and sushi queen. You'll also learn about the background of Japanese food culture and Keiko will even teach you some important Japanese words along the way.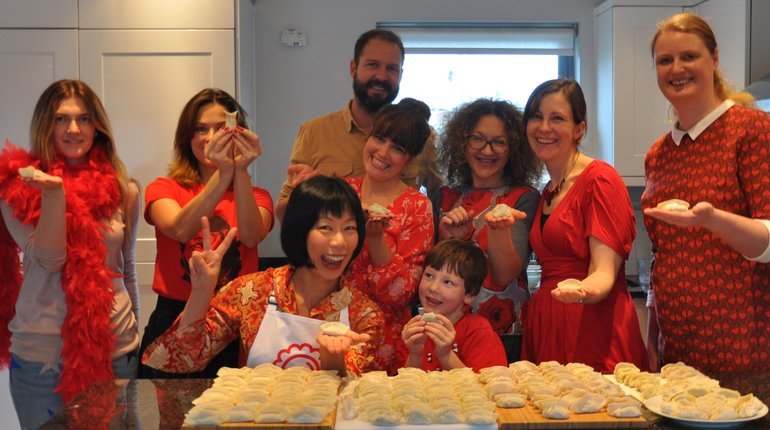 Step into the heart of Beijing, in Ally's home kitchen in Shoreditch as she leads you through an authentic and unique Chinese cooking experience.
In Chinese Culture, cooking is both social and fun! You will be invited to learn the art of dumpling making, whilst both having fun and learning all about her culture.
Ally is a Chinese native and has an insatiable passion for food and cooking. Usually the whole family spends half a day making dumplings together. There's was no TV in the background, just everybody talking, laughing and making the most delicious food. Ally wants to share this very beautiful experience of cooking and sharing food with more people!
Upon arrival you will be greeted with a refreshing drink and be shown quickly how to make dumplings before spending the rest of the afternoon practicing and making them yourself!
Then you will sit down to enjoy the dumplings with the other guests and a special dessert. As a perfect ending to the whole experience, she will serve some Chinese green tea.
Come by yourself and meet new friends or invite several of your friends to share this experience together.
Book your tickets HERE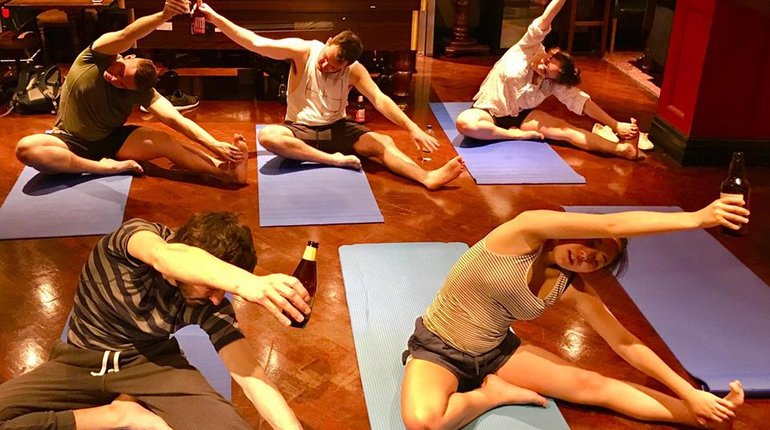 Ok so this one isn't food, but who doesn't like a cold beer whilst stretching your body on a yoga mat?
BeerYoga is the marriage of two great loves – beer and yoga. Both are centuries-old therapies for body, mind and soul. The joy of drinking beer and the mindfulness of yoga compliment each other, and make for an energizing experience. We take the philosophies of yoga and pair it with the pleasure of beer-drinking to reach your highest level of consciousness.
You will enjoy an hour of energising Vinyasa Flow by the fully certified & lively host Guzel with lots of Beer Salutations under the influence of alcohol.
The venue is also equipped with Darts, Pool, Beer Pong & Ping Pong tables for those who wants to let loose; the perfect post-yoga activities to chill and socialise.
For beer lovers who like yoga. For yogis who like beer. If you sometimes feel like an icy cold beer would help you to unwind after a long day in the office, a new exercise trend is here to help you to take your inner calm to the next level.
Book your tickets HERE