After many requests we had to help and gather our top things to do in London this summer!
For some people, 3 months of summer is just not enough, for others, 2 months is already too much, no matter how many months you've had so far, if you're starting to feel bored, we can relate!
With the temperamental weather in London, you can't spend your whole summer waiting for that rare beam of sunshine that is your cue to jump into your swimwear, find a secluded bit of balcony or even park, and try to get that tan that you so deserve!!
If only there was someone who could put together a list of exciting, cheap and close by experiences that would make your summer that much better.
Oh wait, there is!
Here at Funzing that's exactly what we do, let us put you in touch with those who can take your summer that extra mile.
Have you ever considered seeing London by night? Or maybe seeing London with a guide? How about while on a bike?
The journey begins at the London Bicycle riverside hire centre. Look out for the Tate Modern and Shakespeare's Globe Theatre before you pedal across London's iconic Tower Bridge towards the Tower of London and the city's oldest Quarter. They'll lead you through the atmospheric alleyways of St Katherine's Docks, once one of London's busiest cargo dockyards and then we head into the City of London, the heart of the financial district.
Back on your bike, you'll head west along the river past bustling Southbank and the impressive London Eye before crossing Westminster Bridge to see Big Ben and the Houses of Parliament up close, Westminster Abbey and Horse Guard's Parade before reaching Trafalgar Square. A quick pedal down some backstreets takes you to the bustling energy of Covent Garden and its surrounding bars and restaurants. If there's enough time you'll ride through Chinatown and Soho, some of London's hippest night spots.
Maybe you'd rather something more peaceful, like yoga? Maybe you could even find somewhere to do it with a view? What are the chances!!
Join the girls from Good Yoga Life, as they pop up this summer at Qbic Hotel's incredible rooftop space.
Enjoy a dynamic flow of Yoga to get your weekend started; as you flow through your sequence overlooking the breathtaking skyline of London.
Head to the Qbic Bar & Restaurant on the ground floor after your Savasana for a healthy breakfast or snack: menu highlights include cold-pressed juices, chia seed puddings, iced coffee and even a delicious matcha cappuccino.
Didn't find anything you like yet? Here are a few more things to do in London this summer:
Firstly, a perfume stylist will give you an insight into the world of perfumery, taking you on a sensory journey where you'll learn the important role that fragrance plays in our everyday lives.
Accompanied by a glass of bubbly, your fragrance expert will reveal the 21 exclusive perfume blends created by world renowned Master Perfumer, Francois Robert. You will get to sample each one, and learn about the different blends and how to create a fragrance using them. Choose your favourite ingredients to help personalise your chosen fragrance. Your fragrance is hand blended by one of the Perfume Studio consultants for you to take away on the day.
The best type of experience is a learning one, so what better way to keep yourself entertained during the summer than learning to play the Ukulele.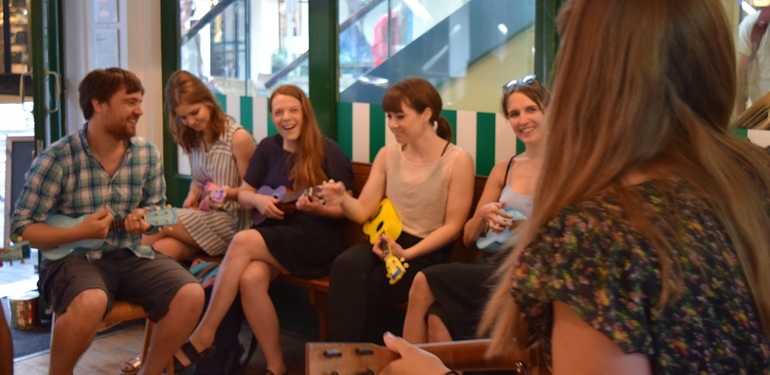 In this inclusive session, there will be ready-tuned ukuleles for your use and you'll have the chance to learn loads of easy playing techniques under a caring & watchful eye.
You will be taught how to hold and strum a ukulele and some easy chords. You'll play at least 1 song before the session ends (that's a promise) & singing is optional but encouraged.
Alternatively, if you want to have a more literal take on becoming a Busy Bee, why not try your hand at Bee Keeping?
This experience will give you the chance to meet the bees and learn about how they live, communicate and how important they are to us all. You will be able to don a suit, and come face to face with our furry flying friends, have a good look inside the hive and see the bees in action.
Hosted by two of the East End's youngest & brightest beekeepers, this is a fun, informal but fascinating way to spend a few hours and you will leave amazed, with a sweet taste of honey!
Finally, why not snap up this rare opportunity to learn from a Pro and become a professional photographer?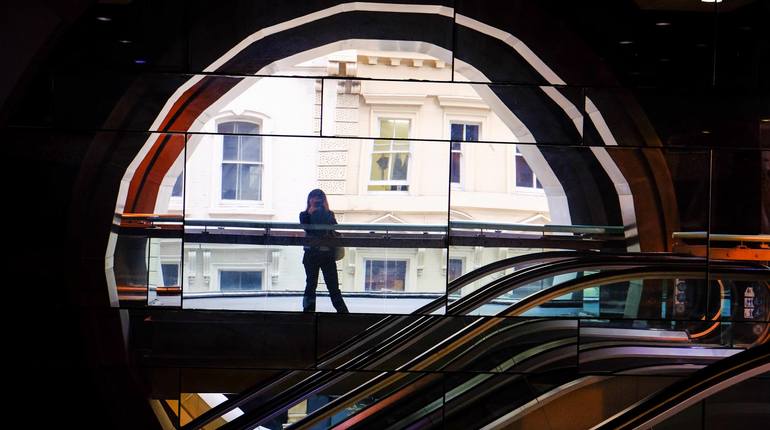 The session will involve hands-on tuition by Eleanor Marriott, a professional photographer, in a quiet cafe in Chalk Farm, followed by a photo safari taking in panoramic views from Primrose Hill, a short canal walk and the vibrant atmosphere of Camden Locks, practising what you have been taught with expert guidance and feedback.
You should of course bring your camera along, plus tons of enthusiasm and creativity!
Finally – you can tell us how you spent your time so far and we will tell you what we think and which things to do in London 🙂