If you are a self-proclaimed "foodie," then this is your month. We've compiled a list of 10 food-based events happening in London. Whether you like to make food or just eat it, we have something for you.
1. Make and eat your own chocolate.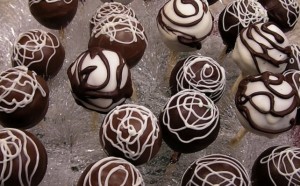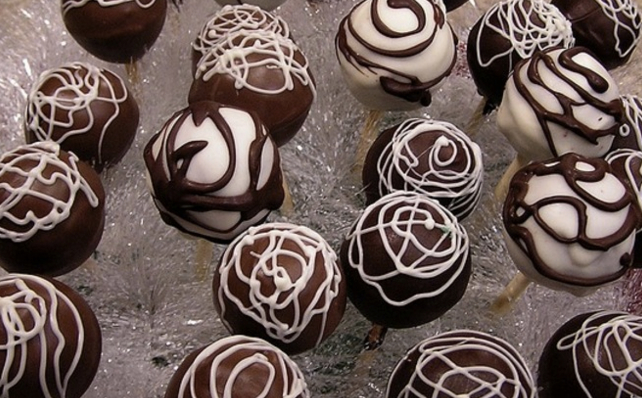 Chocolate lovers — this one is for you. This chocolate making and tasting experience comes with a twist: everything you'll make and eat will be vegan. Learn how to make truffles, pralines, and more from chocolate expert Ela. Of course, you'll get to eat the treats and even get to try a special chocolate drink.
2. Add Sri Lankan cuisine to your repertoire.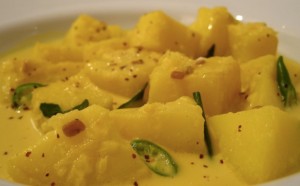 Want to impress your friends? After this workshop, you'll be able to whip up authentic Sri Lankan dishes with your own spice kit. Join Numi to make Sri Lankan hoppers, creamy potato curry, and more. Added plus — this is great for vegetarians, too!
3. Take a cheese and wine matching masterclass.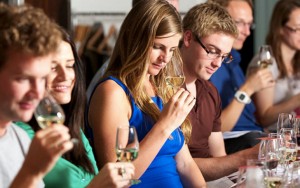 What's better than cheese and wine? (Answer: nothing.) If you love combining the two and want to step up your game, join Julia, a wine school tutor, in Greenwich to find the perfect way to enjoy the two together. Bonus: biscuits are included.
4. Have even more cheese.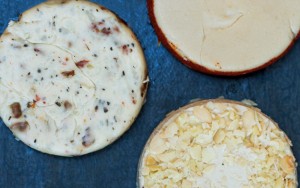 Cheese addicts, this one is for you. And it comes with a twist — it's dairy-free. In this half day class, you'll learn from dairy-free chef Rowena how to make the perfect cheeses. You'll come home with three of your own, including a smoky coconut-based cheese, and the skills to repeat whenever you want.
5. Bite into boozy toffee apples.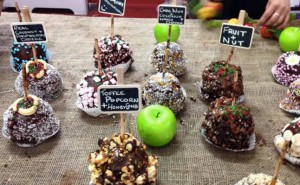 Do you love apples, candy, and alcohol? This one is for you. In this workshop, you'll learn how to make your own caramel toffee apples with a variety of delicious candy toppings. To spice things up, you can add some Bailey's White Chocolate for a boozy finish. Bonus: this event is BYOB.
6. Enjoy a top-notch Italian vegetarian supper.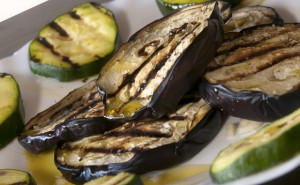 Looking for something more cosy? Join Giuseppe as he hosts a vegetarian supper with a delicious set menu. Mouth-watering dishes include ricotta and spinach stuffed rolls, fresh pasta, white chocolate truffles, and more. This one is BYOB, too.
7. Eat like Thai royalty.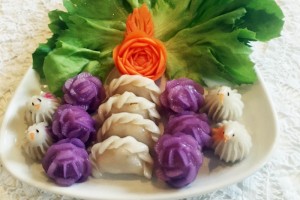 Do you love Thai royalty? Then you'll get a kick out of this workshop: you'll be making sculpted dumplings which used to be reserved only for the Thai Royal Family. Not only will you make authentic dumplings, but you'll be given a list of recipes and advice on where to get the necessary ingredients so you can recreate at home. This workshop can be adjusted based on dietary needs. Tea included.
8. Taste the best Indian food in Brick Lane.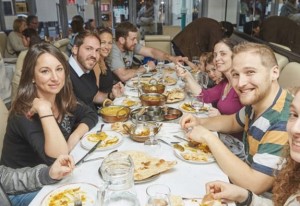 Think you know Indian food? In this foodie tour, Raj will take you to the best Indian restaurants in Brick Lane that you've probably never even heard of. Try pathia and vegetarian curries, Indian beer, spongy dhokras, creamy ras malai, and more, all while learning about Indian history and culture. We can guarantee you will be stuffed by the end. Not one to miss!
9. Experience Tokyo with Keiko.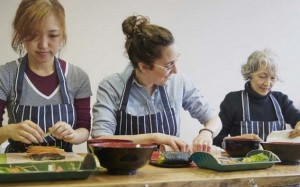 If you're a sushi lover, this workshop will make you feel like you're in Japan. Learn how to make three different sushi rolls with new friends and get the chance to taste uniquely flavoured Sake. If you're learning Japanese, you can even get the chance to practice with Keiko.
10. Savour world-class Spanish tapas.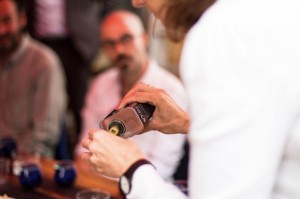 If you love Spanish tapas — or want to try them — this is the event for you. Carine will prepare 10+ tapas dishes for you to try and give tastings of some of the best olive oils you'll ever have. Bonus: all of these Spanish dishes will come with a unique twist.