Funzing Talks is exciting to announce another talk with Andy Leek, the artist behind 'Notes To Strangers', this November 5th. Anyone living in London must have passed by these motivational, bright posts on the streets, but few have seen the artist who produced them and who positively influenced the lives of many Londoners! Check out the details of the talk here.
In anticipation of the event, we've compiled a list of our top ten favorite 'notes to strangers'. Scroll through and get some great inspiration for the week, and share with a friend!
1. "Just because everyone tells you something, doesn't make it true"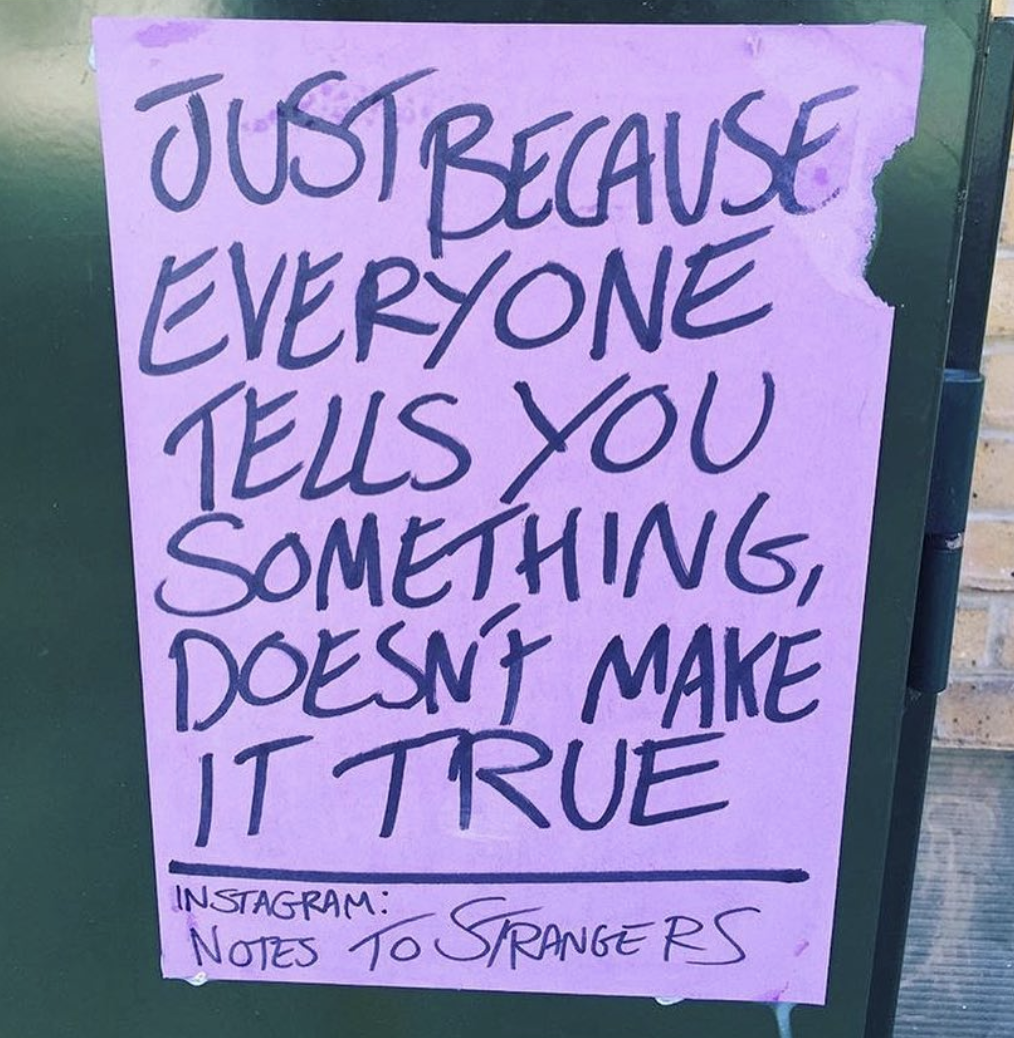 In today's political climate, free and independent thought is more important than ever! Never compromise your beliefs for others.
2. "There is nothing macho about suffering in silence"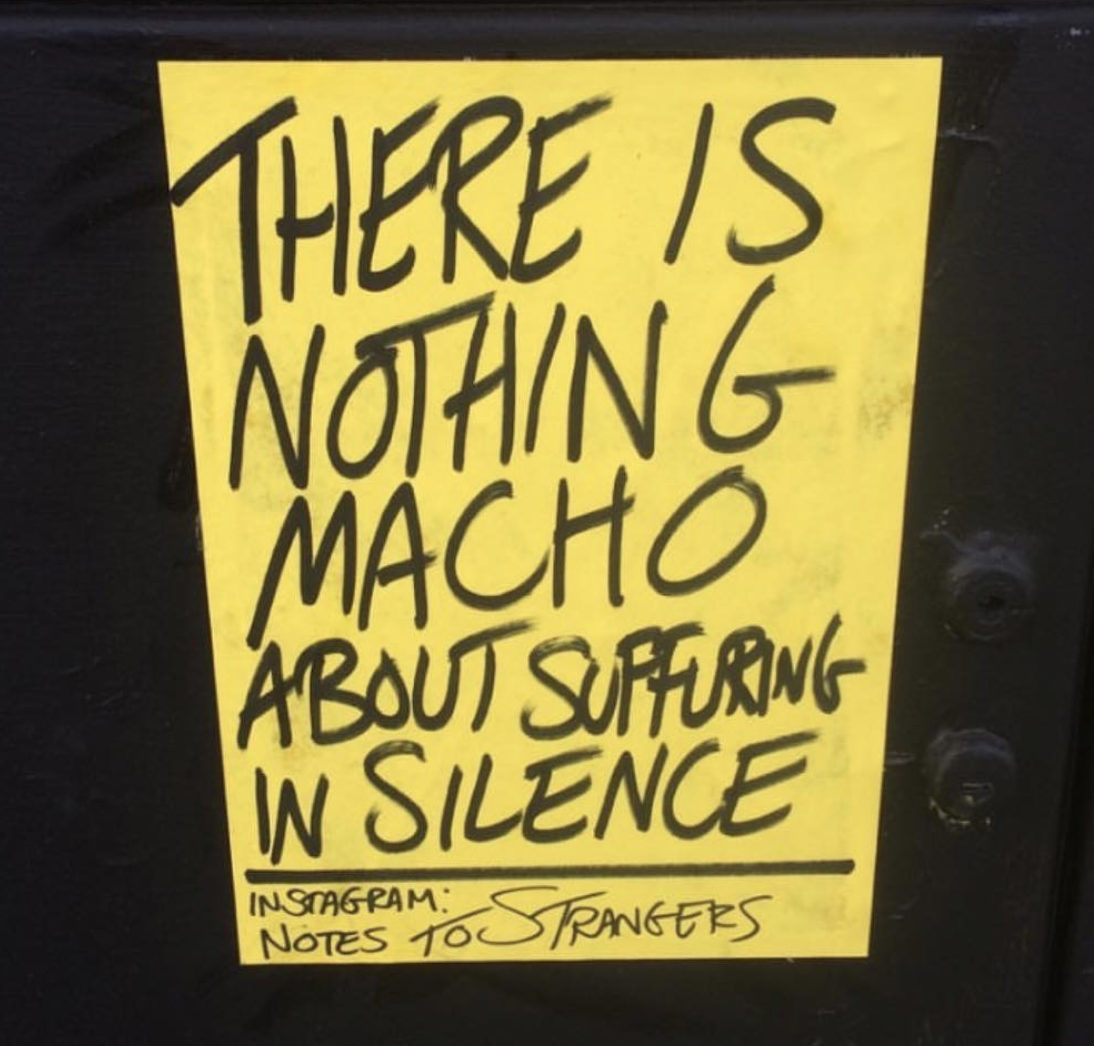 Mental health and suicide among young men in the UK is a HUGE issue today; posts like this remind us about the importance of destroying toxic masculine ideas surrounding emotion and mental health!
3. "You will never run out of books to read, films to watch & art to feel"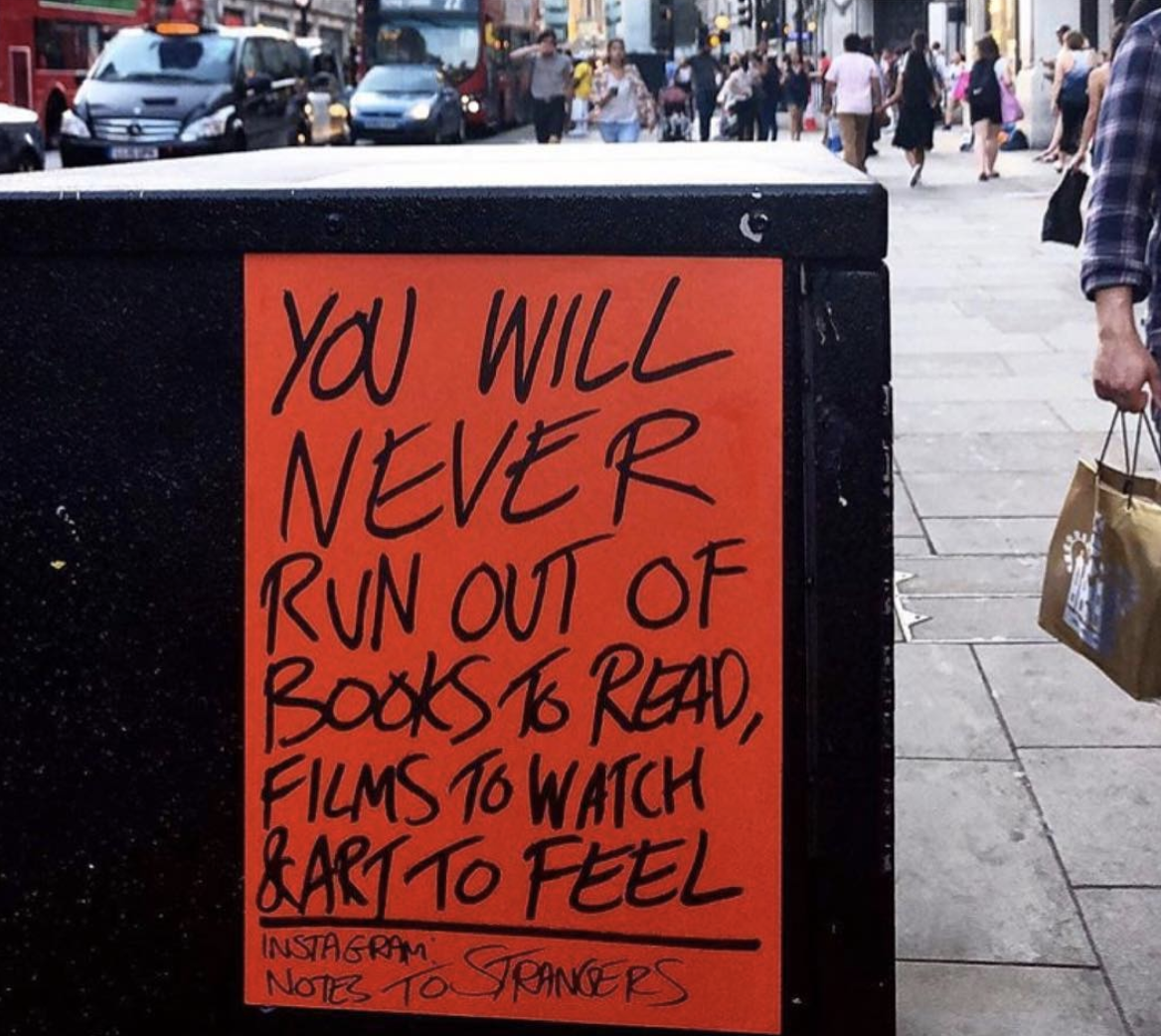 All of us have those few books or movies that truly changed the way we think about life! Such a pleasure to discover new ones each year.
4. "It's within your power to make your story a good one"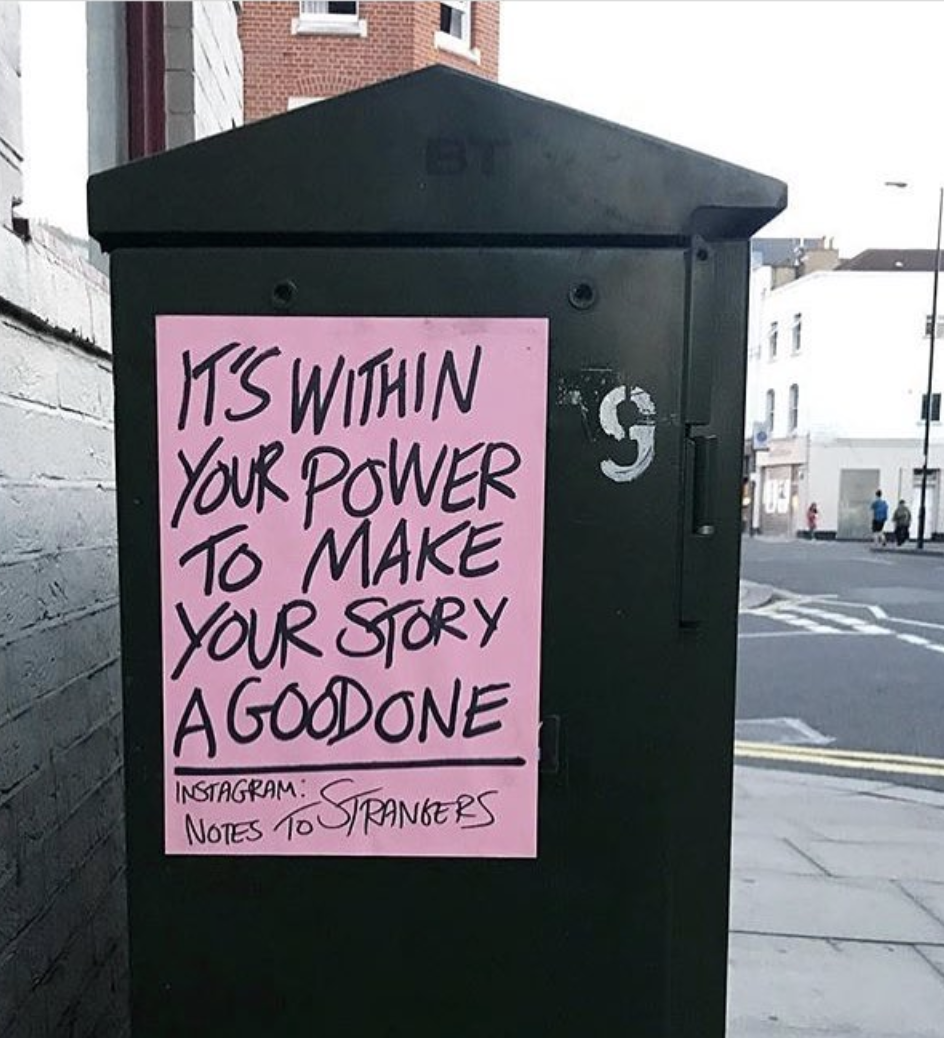 Sometimes life can make us feel like we're stuck in a rut; just remember, the only person that has the power to change your story is YOU!
5. "If fear of failure stops you, you've failed by default"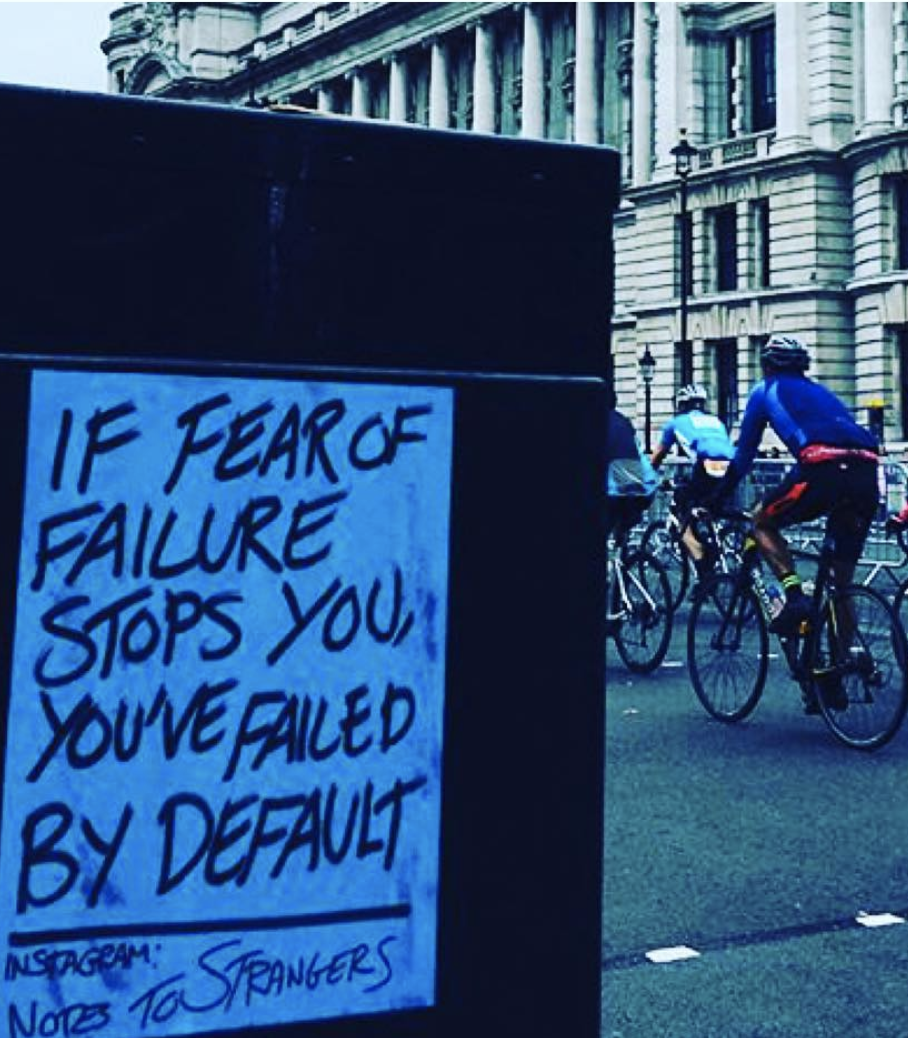 Sometimes our biggest critics are ourselves; don't hold back, and go fearlessly into whatever dreams or passions you may wish to pursue. In the end, we'll regret the things we DIDN'T do much more than the thing we did.
6. "We are all just different kind of messes"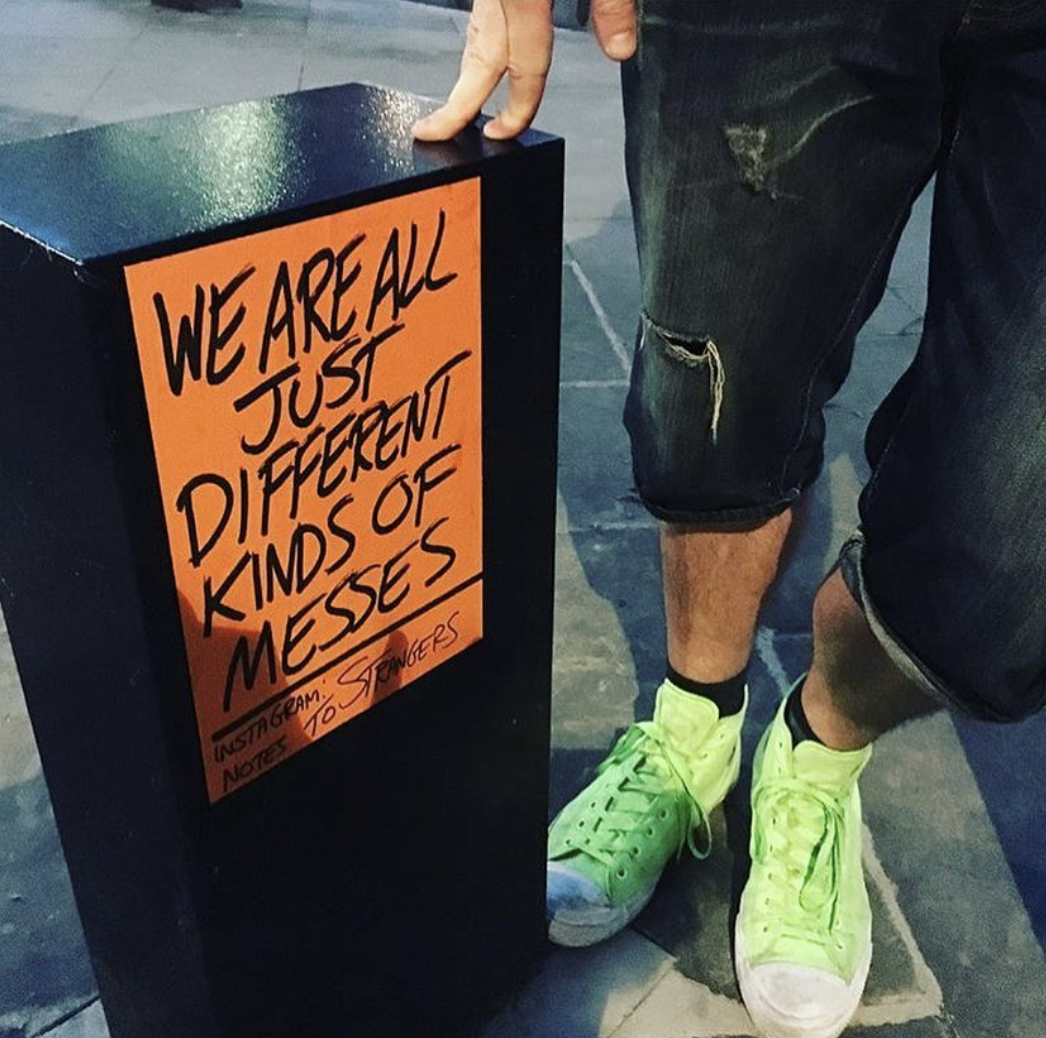 Embrace your flaws! They're what make you stand out.
7. "If we all could see behind each others' fronts, we'd probably feel better"
.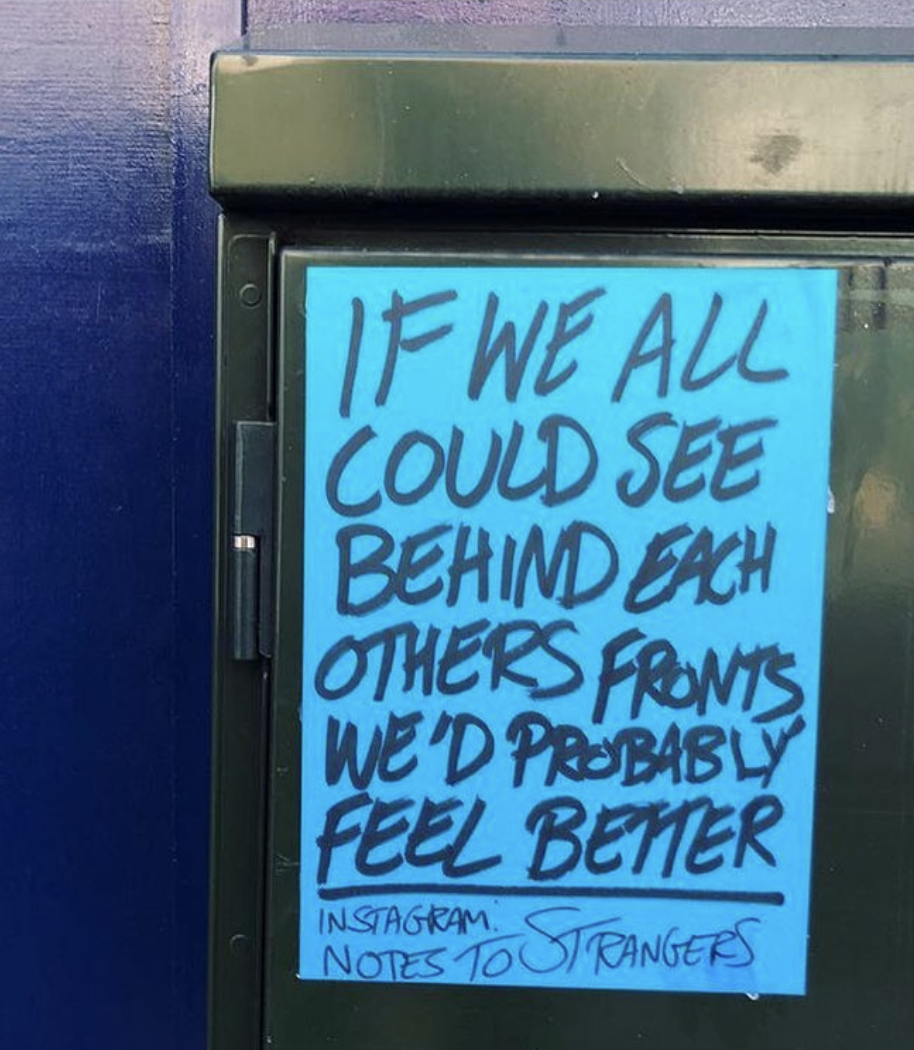 Ultimately, we all put on a show for people to hide anxiety, stress, or self-conscious thoughts. If only we all admitted it!
8. "Success isn't happiness, but happiness is success"
.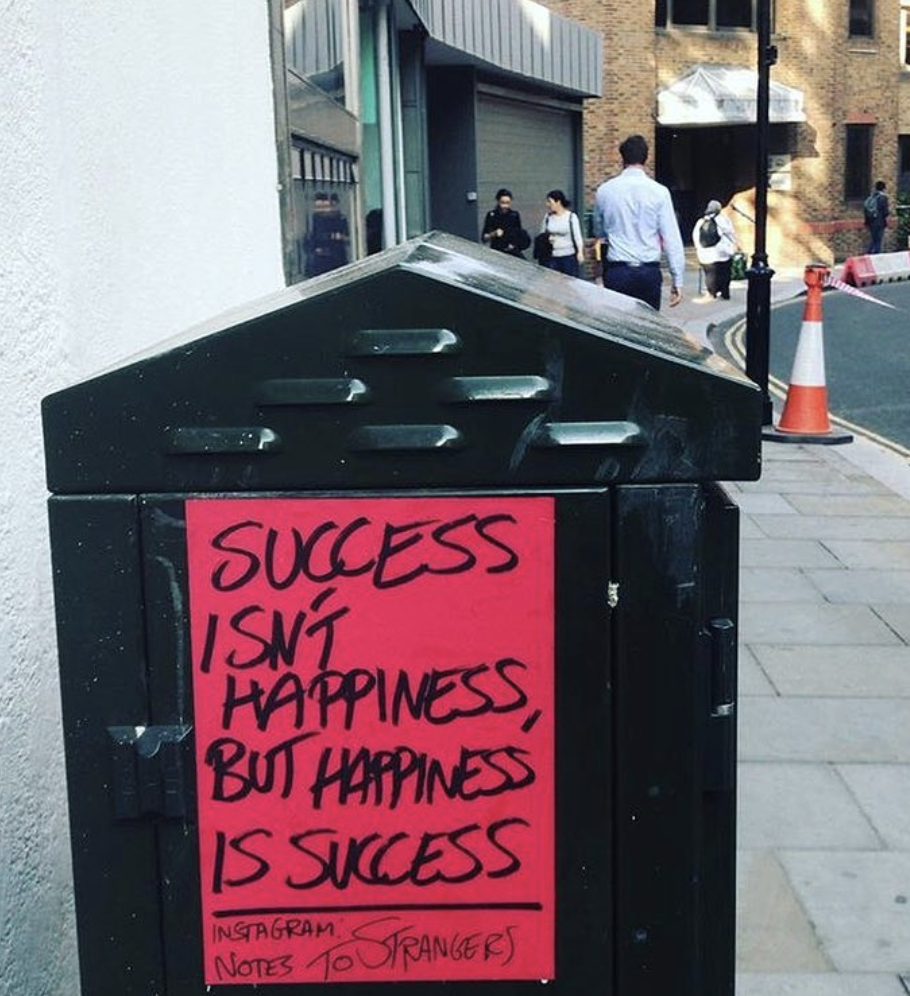 Getting too caught up in achieving goals and promotions won't always make us smile; make sure to embrace the things in your life which bring you true joy instead!
9. "You are enough"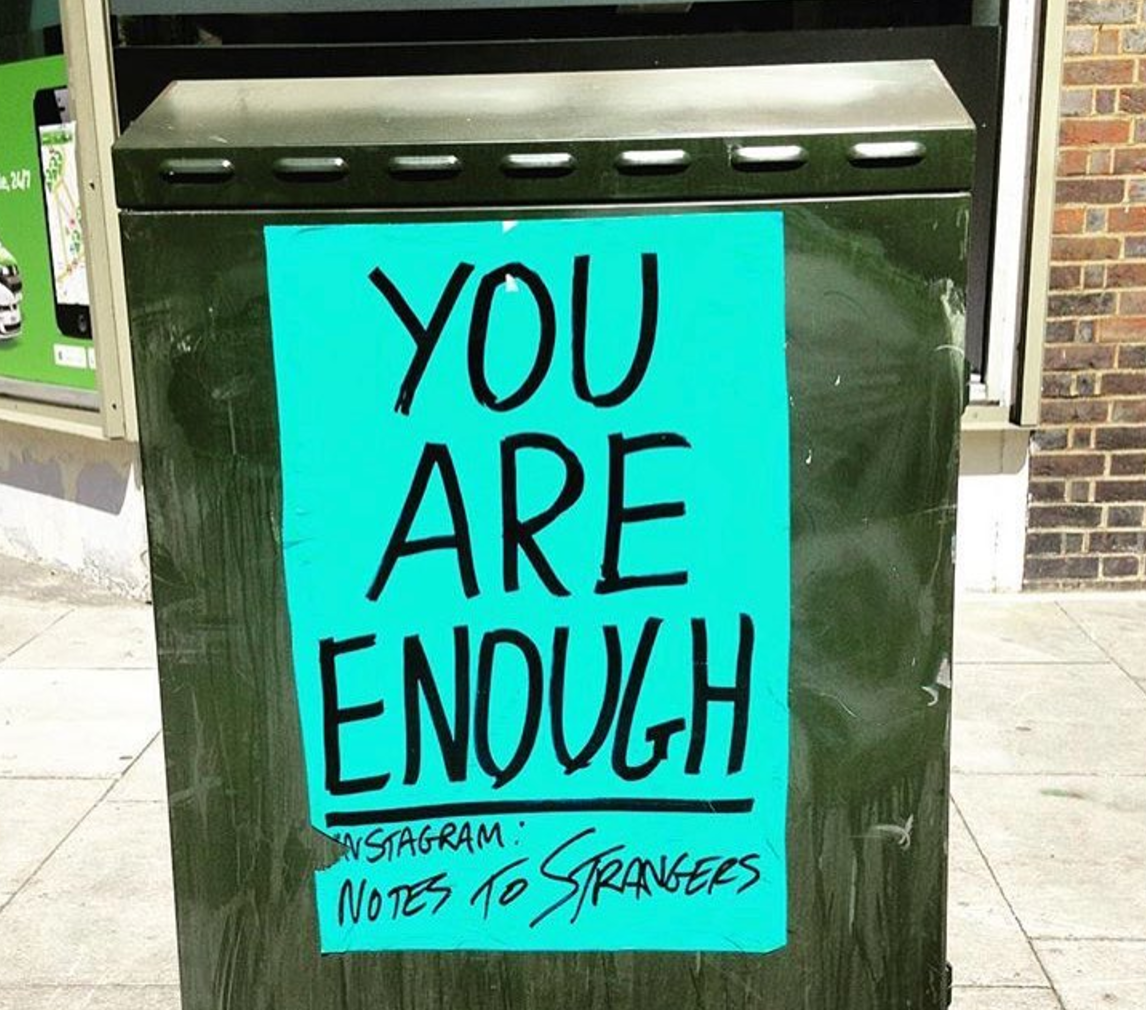 Simple but powerful… no need to try to play a different part. Accept and love yourself the way you were made to be.
10.  "This is a billboard for ants"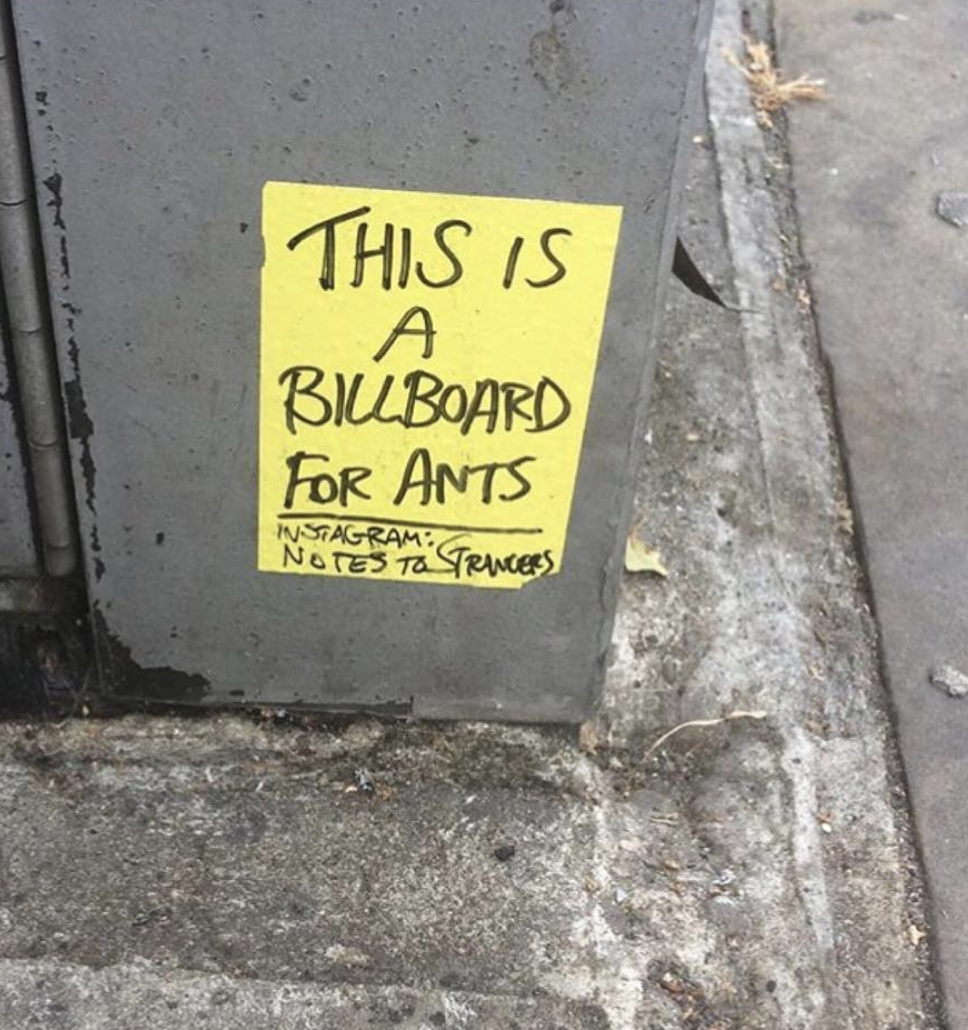 ???? Not necessarily the most 'inspirational' post, but nonetheless one of our favorites anyway!
Check out the official 'Notes to Strangers' Instagram account here and details on his upcoming talk here.