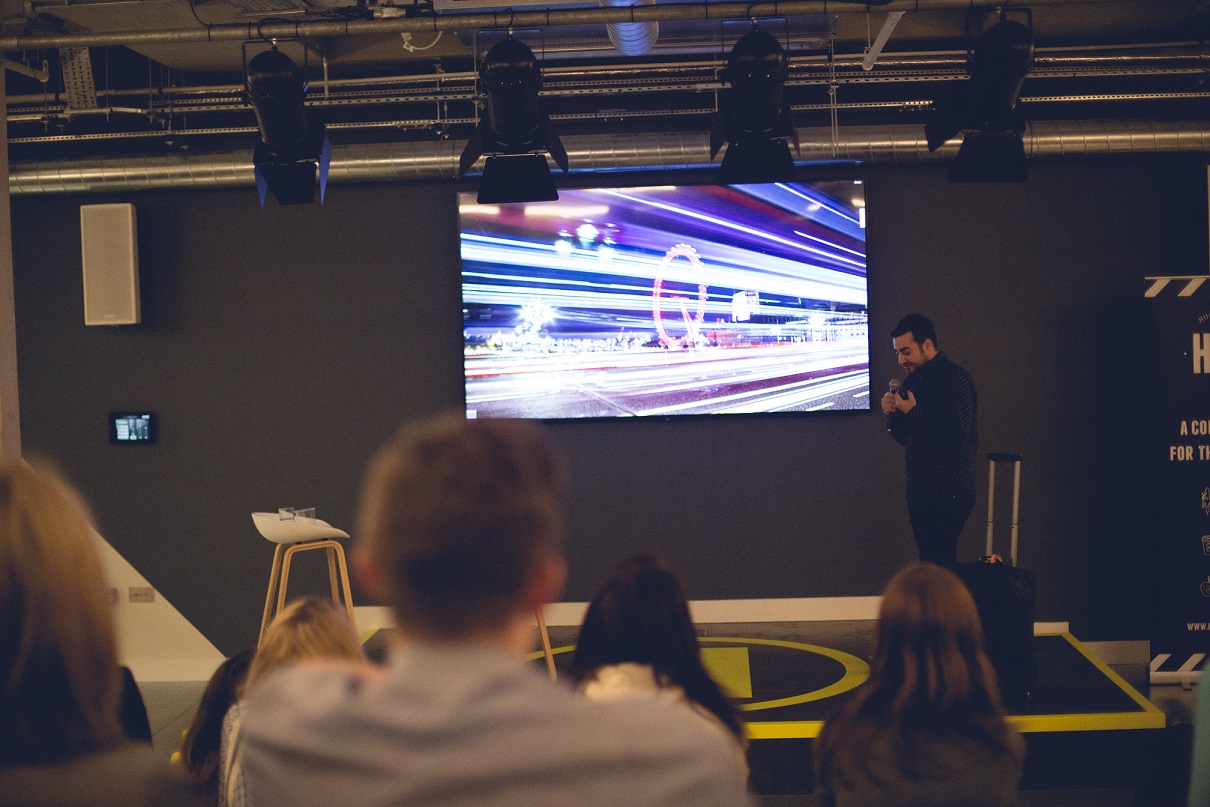 Funzing, the Airbnb for creative experiences, is a growing online community and "go-to" destination for local Londoners looking for original and quality ways to spend their free time. The website and Android app (iOS coming soon) acts as a platform for a community of creative hosts with passions, hobbies and knowledge, allowing them to share their expertise through unique, intimate events.
Funzing's aim has always been to encourage people to experiment, spice up their free time and do something different. Funzing Sessions are a fresh new concept taking the well known "Ted" talks and making then accessible for everyone. Pulling in an impressive range of entrepreneurs, movers + shakers, bright thinkers and individuals, the aim is to give local Londoners a brand new perspective, to enthuse and inspire!
Held in trendy venues, including the Huckletree eco-working space, the Hoxton Hotel, Worklife in Camden and more, and costing just 10-15 pounds per ticket, the Funzing Sessions makes the perfect mid-week evening activity. Instead of heading home or getting dragged into your local pub for a few mundane pints with colleagues, why not learn something new and challenge your perspectives over a beer with other like-minded Londoners?
We decided to ask Funzing's Community Manager in the UK, Anoushka Loftus a few questions towards the Funzing Sessions.
What is Funzing and what are you trying to do?
Funzing is an online Marketplace for the most unique and creative experiences in London. It acts as both as platform for individuals to share their hobbies, skills and passions and a go to guide for Londoners looking for exciting, authentic and unique ways to spend their free time!
What are the Funzing Sessions and how did you get to this idea?
The Funzing Sessions were born from the very same concept as Funzing, let's switch up how we spend our free time! So when we started looking at the "after work drinks ritual" we saw an opportunity to disrupt! This is when we decided to create a series of inspiring, and thought provoking talks led by London's Brightest thinkers, from CEO's of Startups to Top Professors to Bloggers + Vloggers. They have one thing in common they're all doing what their passionate about!
What where the key directives behind choosing the speakers?
The aim of The Funzing Sessions are to lead people to relaxed social spaces where they can learn, where they can dive into the someone else's world for an hour or so, where they can become inspired and really feel they have left the evening taking something away from it. To give a sense of value and fulfilment to how we spend our free time! 
Is there any specific one you are really looking forward to and why?
I'm looking forward to all of them but off the top of my head, The Future Of Robots Session. It's led by incredibly inspiring Researcher at Imperial College who will reveal to us the truth behind The Future of Robots and leave us all questioning, thinking and wondering about the use of human beings in years to come!! Exciting, Interesting and absolutely Nerve Wrecking!
Which locations did you choose and why them?
Our venues are selected in terms of location and atmosphere.  We would like the spaces to be in a convenient locations so people can accessibly come after work as an alternative to their local pub or bar, with that in mind we do seek for spaces that have a relaxed social vibe, where people can drink before or after and still feel they are unwinding after work.
Is there any thought of taking this to any other places around the world?
 Absolutely! The world is our Oyster and I truly believe every city would benefit from experiences such as these.
In a world of such apparent "social networking"  these experiences bring an opportunity for people to physically connect and step away from the Screen, become inspired and support all in following their dreams!
If you want to join here are the upcoming Funzing Sessions:
Funzing Sessions||The Unbelievable Science of Sleep with Prof. Richard Wiseman
http://uk.funzing.com/funz/4818
Funzing Sessions|| CMO of Grabble; Tinder of Fashion
http://uk.funzing.com/funz/4490
Funzing Sessions ||The Future of Robots
http://uk.funzing.com/funz/4492