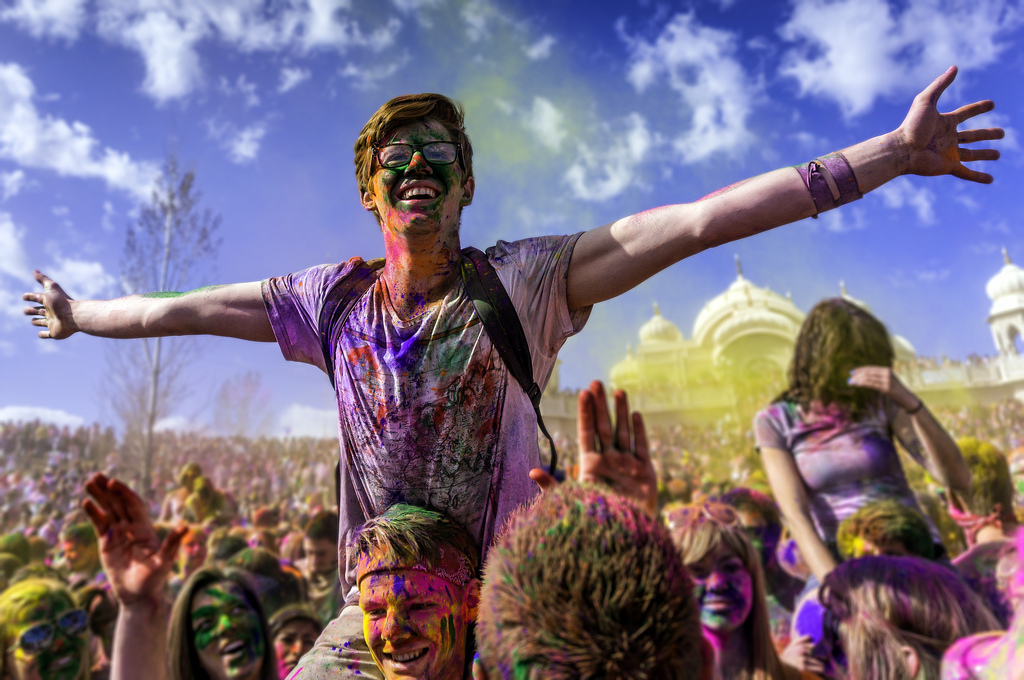 On my way to work today, a smile inexplicably started expanding across my face, and it suddenly hit me. Summer is almost here, and the weather is finally starting to act like it. The only issue is we're still sitting in first gear, burying ourselves in blankets from Winter's past, but it's time to venture outside and start taking advantage of this sunshine the right way.
Check out some of the experiences that do just that: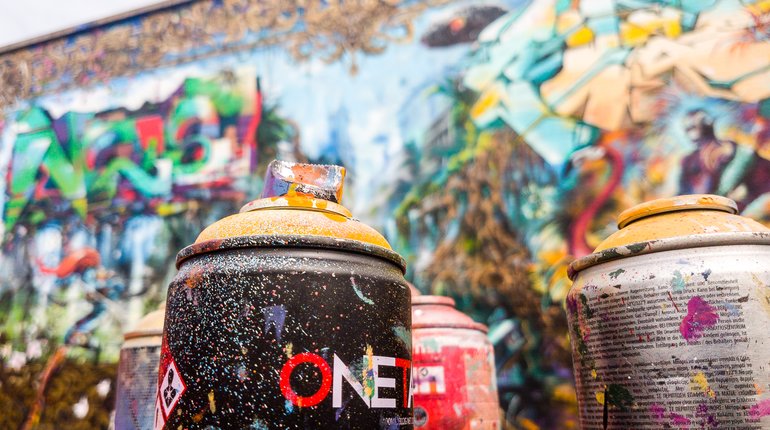 WHEN: 7th April | WHERE: Brick Lane | PRICE: £40
Step into the underground art world and into a hidden garden in the hub of the vibrant East End of London, to experience a unique Graffiti & Street Art Workshop.
Danny, a professional local international artist, will share his techniques and knowledge, to assist and guide you in creating your very own painting on a canvas to take home. Let your creative artistic juices flow and try something new in a beautiful corner just behind Brick Lane in London.
Get your tickets to Danny's experience HERE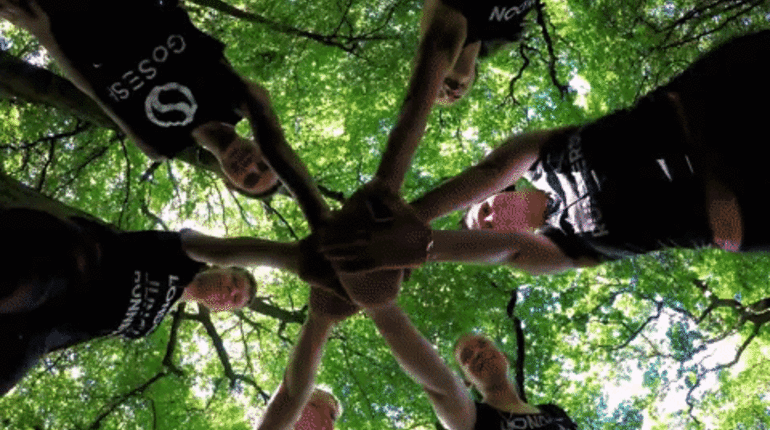 WHEN: 14th April | WHERE: Highgate | PRICE: £12
This is an awesome, completely unique, outdoor, fusion fitness class. Move to Jungle & Drum And Bass music in beautiful ancient woodland in the heart of North London.
The experience will involve a dance, run, core and stretch class following the aerobic curve, to banging tunes, and clear instruction broadcast to your own (wired only) headphones. (or borrowed headphones by arrangement).
If it sounds like something you'd want to get involved in, book your tickets HERE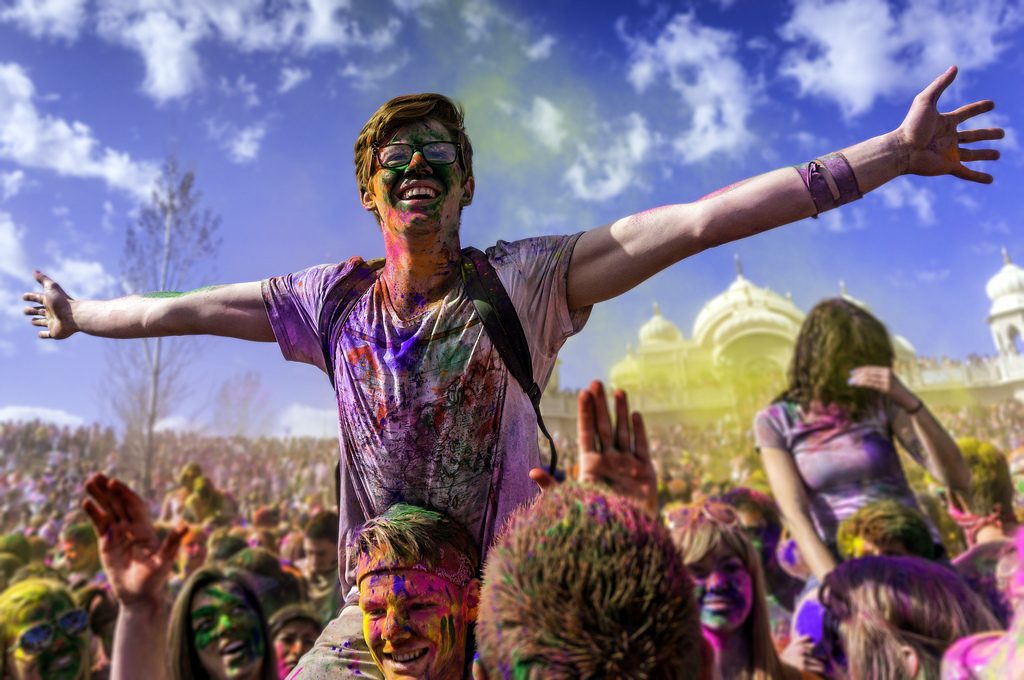 WHEN: 22nd April | WHERE: Swiss Cottage | PRICE: £12
Magic of India Holi Festival on April 22nd 2018 will have a DJ, live drumming, dancing, free giveaways, dry colour powder play and more! Everyone from every background is welcome to this community event from families with young children, couples and singles- come along and enjoy the party!
You can expect delicious hot and cold Indian food- Dosas, Bhel, Indian chai and more!
If you want to get involved in the most colourful event of the year, book your tickets HERE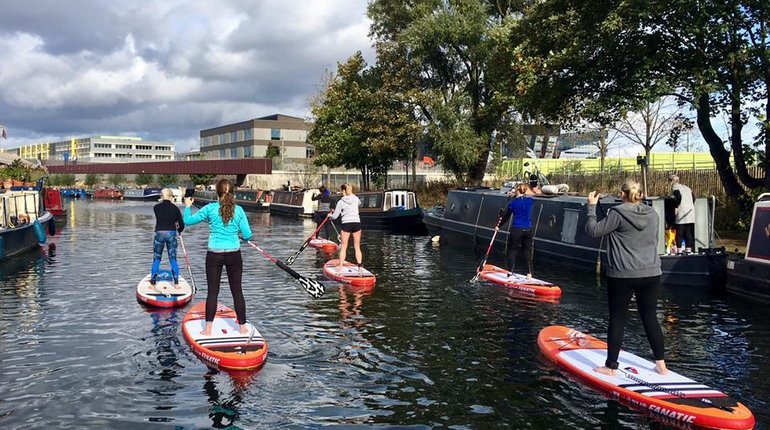 WHEN: 15th April | WHERE: Poplar | PRICE: £25
Ever tried paddle boarding before? on the 15th of April, you'll arrive at Poplar Union to meet your fellow paddlers, kit up and get on the water.
Although by no means a race, we want to get the blood pumping in this two-hour paddle. We aim to get all the way up to Old Ford Lock and back in the time (2.5 km each way).
If we're quick, we may even have a spare ten minutes for some halftime refreshments overlooking the canal from the bar at Swan Wharf. Our high quality boards, paddles and buoyancy aids are the perfect partner for exploring this historic and visually absorbing route.
To take part in this awesome experience, book your tickets HERE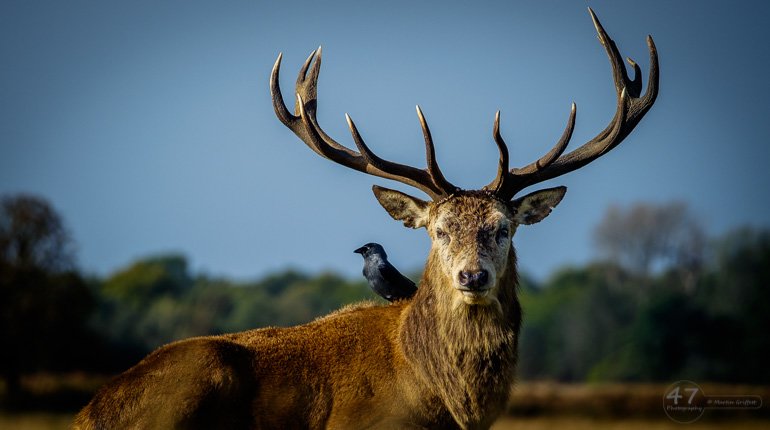 WHEN: 14th April | WHERE: Richmond Park | PRICE: £40
We'll walk about 2 to 3 miles in the beautiful setting of Richmond Park to photograph the scenery and hopefully wild deer along our route. At this time of the year (April), the deer are shedding their antlers and they will be regrowing covered in velvet, so we might be lucky and capture some interesting images.
I will help you to understand the most important camera settings, give composition tips and show you how to achieve the best results, while paying special attention to the welfare of the deer and our safety.
The only photos I will take will be to demonstrate what I am showing you, along with some of the participants that I will share with you later (you can decline if you like).
We'll stop for a drink at one of the coffee kiosks where we can discuss the results so far before continuing our walk. So you'll be able to purchase drinks/snacks if you need them.
Richmond Park is a National Nature Reserve covering about 4 square miles. It has ancient woodland and approximately 650 wild roaming Red and Fallow deer. 

Want to get involved? Book your tickets HERE