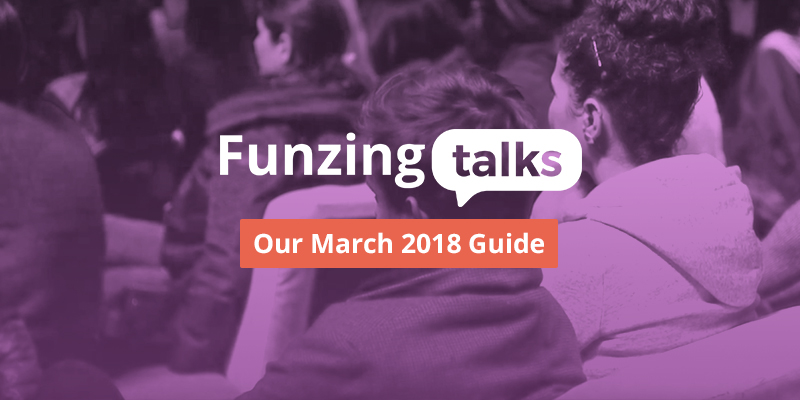 Want to find out where the best talks and lectures are in Manchester this March? We've compiled our top 20 for March right here for you. Held in an array of the city's most intimate venue spaces, these talks will open your mind. Want to see all of our lectures? Head here: http://bit.ly/2n0VMuy
This post will be constantly updated, so keep your eyes peeled for more dates. You can find the most up-to-date list on our website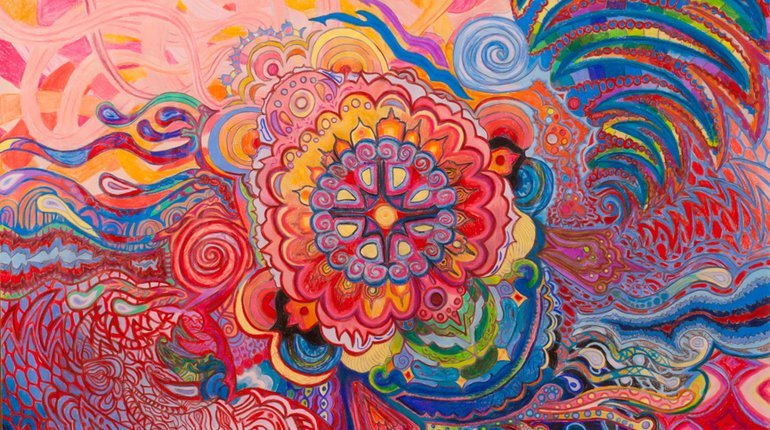 WHERE: Leaf, Manchester | WHEN: 04/03/2018 | PRICE: £12
The Science of Ayahuasca: Hallucinogenic panacea or tourist rip off?
Until very recently it was an obscure hallucinogenic brew from the Amazon jungle, but now Ayahuasca has fast become the most intriguing beverage on the planet. Droves of Westerners are increasingly heading out to purpose built retreats in South America in search of professional inspiration, physical and psychological healing, and spiritual insight. Are such motives based on desperate hope and an opportunistic tourist industry? Or are there well researched effective uses for ayahuasca, that back up the growing hype that it is a panacea for all 21st century ills.
This talk pours the known research into a big pot, boils it down, and filters out the chewy bits to give a concentrated taste of The Science of Ayahuasca, covering the potential medical, physical, psychological, ecological, creative and spiritual uses of ayahuasca. Come as you are, no bucket required.
Get your tickets to this talk HERE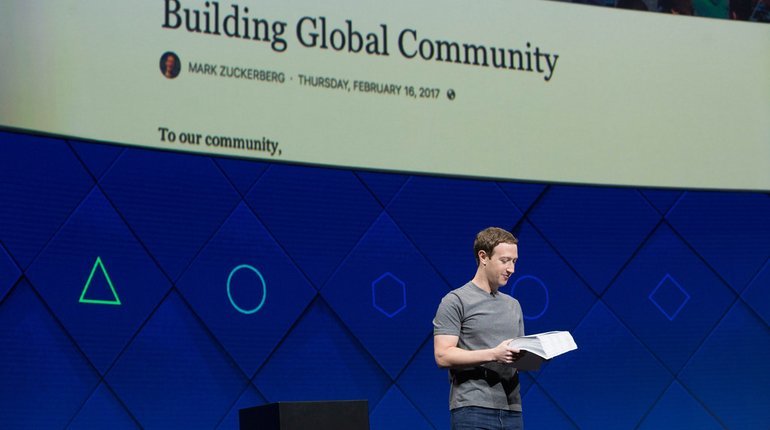 WHERE: Texture, Manchester | WHEN: 06/03/2018 | PRICE: £12
Tech titans Elon Musk and Mark Zuckerberg take opposing views over the dangers posed by the development of better AI (Artificial Intelligence). This talk by smartphone industry pioneer and longtime singularity-watcher David Wood provides an accessible background to this monumental debate.
He will highlight:
The meaning of terms "singularity" and "intelligence explosion"
Five factors that are accelerating progress in AI
Scenarios in which superintelligence might arise within as little as ten years time
Common fallacies and misunderstanding in discussions over superintelligence
Five ways in which superintelligence could knock humanity off trajectory
Positive steps that are now being taken to ensure a beneficial outcome for A.I
Get your tickets to David's talk HERE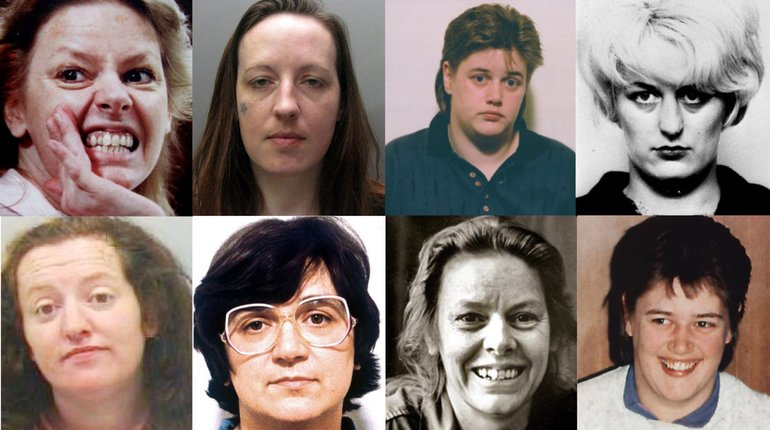 WHERE: Texture, Manchester | WHEN: 06/03/2018 | PRICE: £12
For a limited time we are offering this series of 5 talks by Paul Harrison for the price of 4. Save £12!
Embark on a journey through the minds of the most notorious serial killers of our time in this 5 talk series. Discover unheard stories and gruesome details exclusively disclosed to Paul through his interviews with the sick, insane and sometimes psychopathic.

One by one, the myths and mystery surrounding serial killers is unravelled, their sins laid open, their minds exposed, allowing us a unique insight into the evil that lies beneath.
To see what other talks are included in the series and book your tickets, click HERE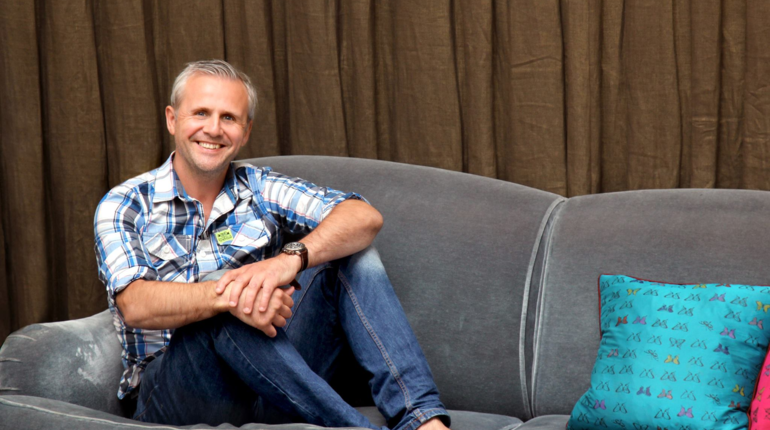 WHERE: Texture, Manchester | WHEN: 12/03/2018 | PRICE: £12
Funzing Talks are proud to present David Hamilton, who will be sharing his knowledge on how the mind can heal your body.
David will discuss the mind-body connection and how to harness it for health and wellness. You'll learn about the placebo effect and how it works. You'll learn that rather than it being just 'all in the mind', belief and expectation actually create real changes in the brain.
You'll also learn how meditation impacts the brain, heart, and nervous system, how love and compassion can dilate your arteries, how the brain doesn't distinguish the real from the imaginary and how the things you visualise actually shape the brain.
David will also share real examples of how people around the world have used visualisation techniques to help facilitate their recovery from injury, illness, and disease and share the simple principles involved.
Get your tickets to David's talk HERE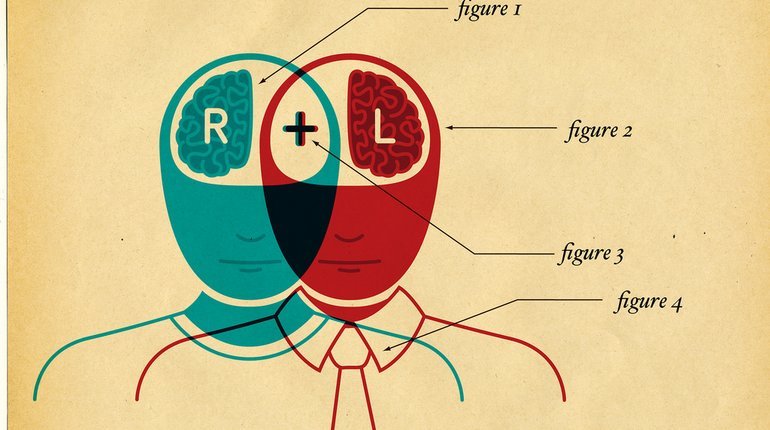 WHERE: MadLab, Manchester | WHEN: 12/03/2018 | PRICE: £12
In this lecture on creativity, Professor Vincent Walsh will discuss how humans create and become creative. Is it a gift or can be trained? What is happening in the brain during creative moment? Are there limits of creativity?
Vincent will also discuss his recent work on polymaths (creativity in more than one area). He is a strong believer that our innate creativity and curiosity is repressed by an education system that focuses on passing exams instead of true learning. In this lecture you will learn how to restore your creative skills!
Vincent Walsh is Professor of Human Brain Research at University College London. His primary work has been on methods of using magnetic fields to stimulate the human brain using a technique called TMS, which is now established as a treatment for depression. For the past decade he has focussed on applying his knowledge to the real world and has taken special interests in elite performance (working with football clubs, international rugby and Team GB Rio squads, as well as businesses and the military), creativity (working with concert musicians, artists and business professionals), and sleep (working with sleepdeep, and focussing on sleep and learning, sleep and the menopause, and the role of sleep in learning and creativity).
Get your tickets to the talk HERE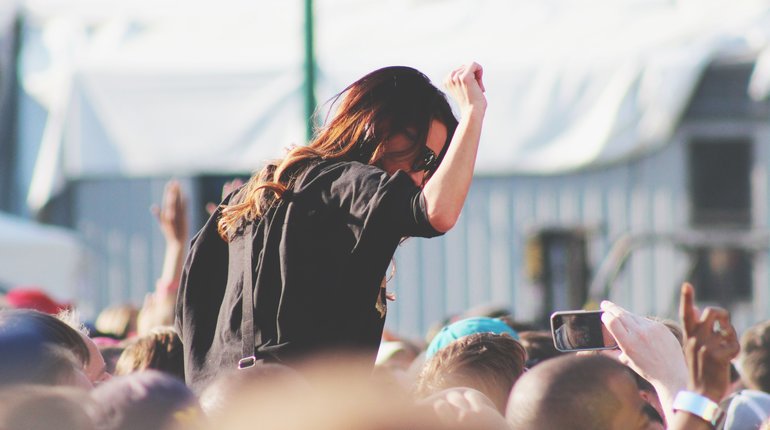 WHERE: Ziferblat, Salford | WHEN: 12/03/2018 | PRICE: £12
The body and the soul are traditionally perceived as separate entities within Western culture. However, Beate Peter will argue that dance has the potential to unite them. Drawing on Carl Gustav Jung, who distinguishes between personal unconscious and collective unconscious, she will argue that dance allows us to access our collective unconscious and consequently, a more fully discovered self.
Accessing the unconscious through dance is commonly practised within tribal societies, particularly in shamanic dances, in which a demon is thought to speak through an individual who is being possessed. In such a case, the dancer could be seen as expressing an internal voice, for example their own self and soul, rather than an external demonic force. Dance provides an opportunity to discover our self more completely, embracing the unconscious part of our identities through the physicality of our bodies.
Peter's research in electronic dance music argues the same. Electronic music facilitates this kind of dance-discovery. Its musical features allow the release of emotions within a community of dancers, where the body becomes the soul, and the individual becomes the collective.
Get your tickets HERE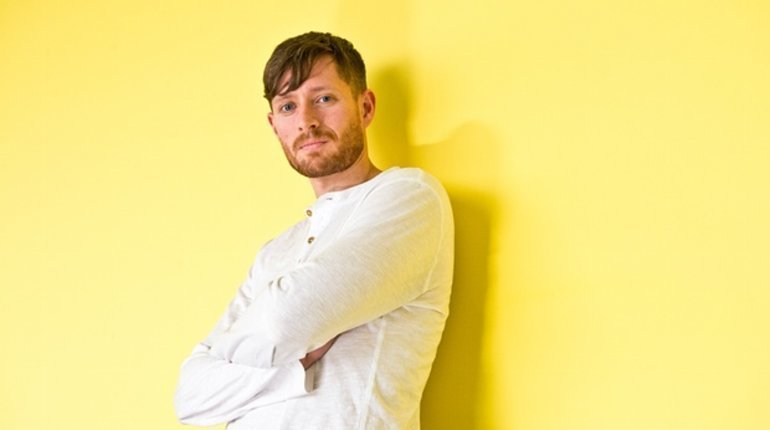 WHERE: Yang Sing, Manchester | WHEN: 12/03/2018 | PRICE: £22
Want to feed your brain and your stomach? Join us for a dining experience like no other at one of our unique Dim Sum Talks, where you can delve into a fascinating subject whilst sampling a selection of Yang Sing's finest dim sum.
*Veg options available
Growing evidence is showing that psychedelics can improve mental health and change personality, and even political perspective in an enduring way. But are these changes always desirable for the individual and for society?
This talk will discuss the question: Psychedelics can change the world: do we want this?
If that sounds like a question you want answered, book your tickets HERE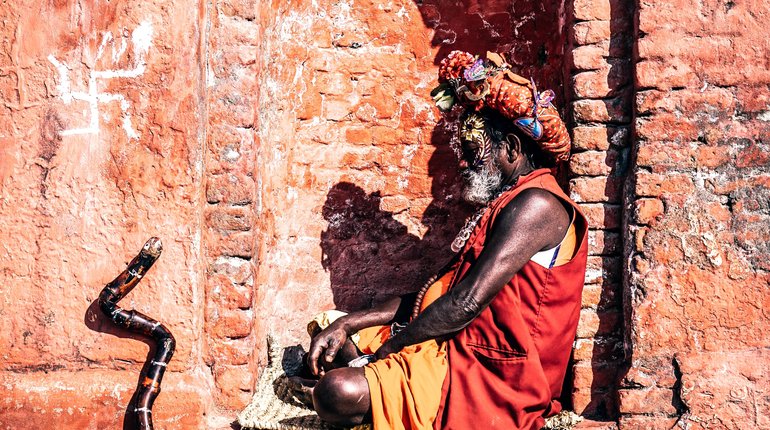 WHERE: MadLab, Manchester | WHEN: 15/03/2018 | PRICE: £12
A monk in the city, not in a monastery or ashram? Dada Jyotirupananda, a yogic monk from a Tantric tradition, will discuss why he took the most unlikely step to become a monk and how it's helped him find a deeper meaning to life and inner peace. More importantly, he's been able to help many people find inner peace, without having to give up the world.
Dada will explain how meditation can be a key to dealing with the stresses and distractions all around us, and how we can get back on track to finding fulfilment. There will be a short meditation during the talk and discussion on how to take this further in your life.
Dada has been a teacher of meditation for over 30 years in about 30 countries. He is the author of "Meditation: Searching for the Real You", a widely respected introduction to meditation. He is the editor of New Renaissance magazine (www.ru.org) and a speaker at events such as UN conferences, vegetarian and environmental conferences, universities and many other venues.
To get tickets to his talk, click HERE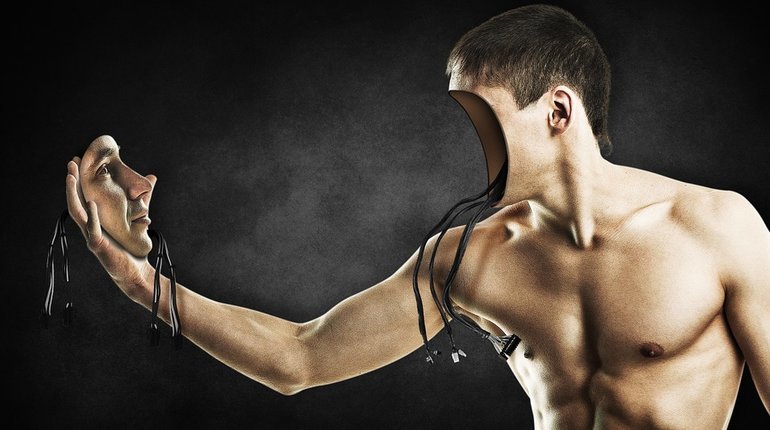 WHERE: All Star Lanes, Manchester | WHEN: 19/03/2018 | PRICE: £12
Mike will look at emerging technology that will transform the way we live and work. Some of the major game changers for the next decade will be practically explored through human need and the risks this could offer us. His predictions and tip on survival for the next decade will also look at how society could adapt and change. Always engaging and entertaining you will be taken on a rollercoaster of insight and still have fun en route.
Mike is Manchester's first futurist and speaks regularly all over Europe on the future. A born disruptor, he eats lives and breathes future thinking and has helped many large organisations on their future strategy. He is eloquent and passionate about conveying complex ideas with clarity and simplicity and engages audiences with a unique blend of facts and storytelling. Media appearances have included BBC Radio 4 Today, BBC Radio Manchester and DWTV in Germany.
Get your tickets to his talk HERE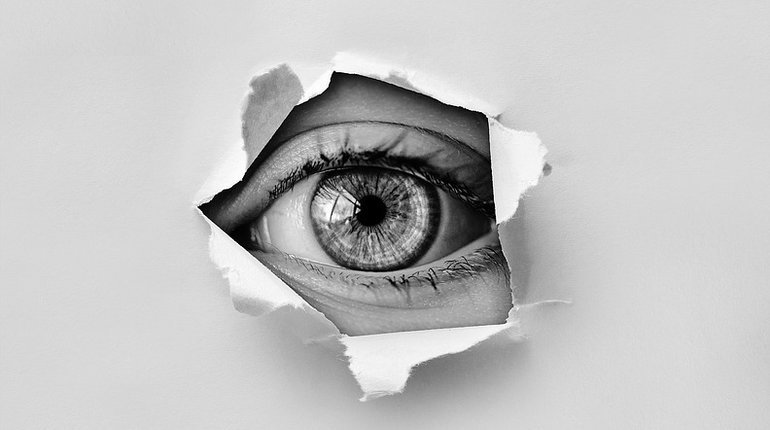 WHERE: MadLab, Manchester | WHEN: 21/03/2018 | PRICE: £12
Neil Woods will explore how the tactic of undercover policing was developed in the U.K. and explain how the Special Demonstration Squad (SDS) sidestepped the police rules to function as they did. From the whistleblowing to the relationships formed by the undercover police such as Mark Kennedy and Mark Jenner, He will detail the controversy of the political spying and motivations behind it. How much of police spying is a direct instruction of government?
He will explain the rules as they stand, and how they are sidestepped.
Online vigilantes are the unusual new pressures for the culture of police spying. Neill will explain what could happen in the near future and ask the question, are you being spied upon?
Get your tickets to his talk
HERE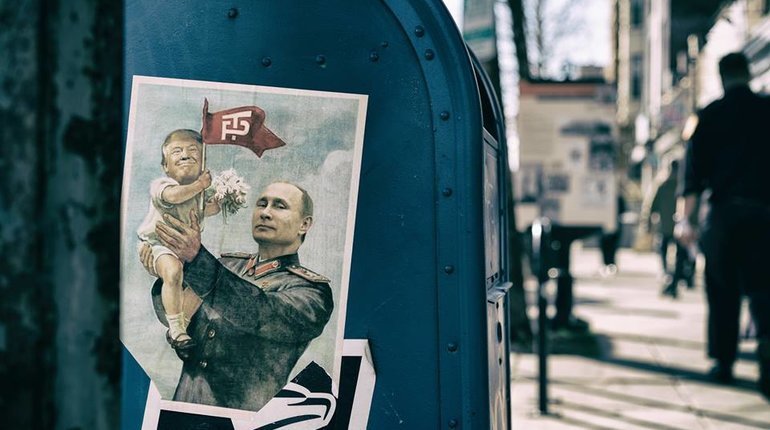 WHERE: Yang Sing, Manchester | WHEN: 26/03/2018 | PRICE: £22
Delve into a fascinating subject whilst sampling an 8 piece selection of Yang Sing's finest dim sum.
Love him or loathe him, Donald Trump's election as US President has certainly put a ginger tom cat amongst the elite American pigeons.
The push-back from the American establishment began as soon as he became the Republican nominee and has increased pace over the last couple of months. The designated villain-in-chief: Russia.
Wild claims of "Russia hacking the elections" have become established, if evidence-lite, fact. Are they true? If not, why and how are they being made, and what is the motivation behind the allegations?
Using her experience as a former British intelligence officer as well as her current work with notable CIA, NSA and FBI whistleblowers, Machon will attempt to unravel this modern Gordion knot.
Get your tickets to this delicious talk HERE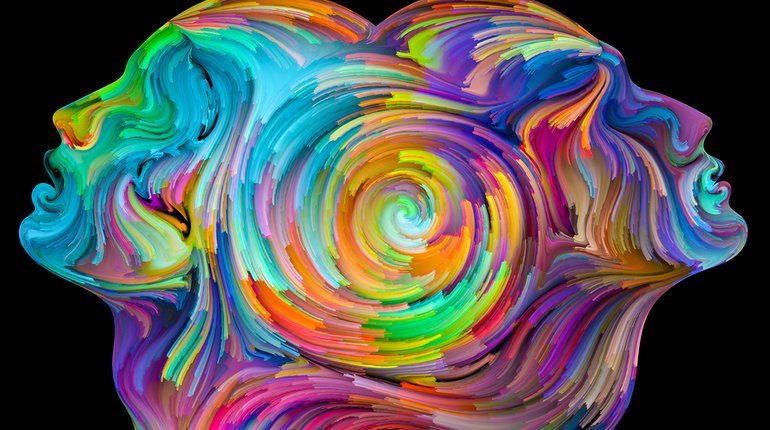 WHERE: Leaf, Manchester | WHEN: 26/03/2018 | PRICE: £12
With 12 years experience listening to clients stories then combining this with his training in Imago relationship psychology and work as a hands-on sex practitioner Sex Engineer and Relationship Therapist Colin Richards presents this casual, fun talk on his observations and theories on our unconscious dynamics of attraction.
Do you ask yourself…..
Why do I always meet the same type of guy /girl; end relationships the same way; feel afraid of commitment; feel in need of security; get great sex but lousy life partners; meet nice guys/girls but lousy lovers; fall for abusive partners; attract victims or needy people; always go for older guys/girls; want a younger partner; feel anxious when having sex; feel guilty when being sexual; find it difficult to express myself sexually; can't achieve sexual fulfillment; experience anxiety when having sex.
These are just some of the relationship and sexual performance challenges that Colin will be talking about. He will explain how our early life influences can affect both our attractions to others and our subsequent sexual preferences, behaviours and fears. Come along on your own, with a friend or partner and listen or take part in some of the exercises. This talk is designed as an introduction to behavioural psychology and the Imago relationship model. Experienced practitioners and psychologists are most welcome but please note you may feel you are covering old ground but hopefully leave seeing things from an alternative viewpoint.
Get your tickets HERE