While it may have been 11 years since the final book and 7 years since the last movie, Harry Potter remains as popular as ever; dreams of Hogwarts and butterbeer can't seem to leave our minds. Fans everywhere are aching to get a chance to live inside the magical world of J.K. Rowling, and London happens to be the best spot to do it.
Dying to escape your muggle self and give your magical talents a go? We're here to help! We've compiled a list of the best Harry Potter experiences London has to offer. Whether you're looking for an in-depth city tour or wanting a peak at past recording studios, you're sure to find something that suits your fancy.
1. London's Ultimate Harry Potter Crawl

First on our list is this excellent Harry Potter walking tour across the city!.This tour is great not only because of the brilliant places you'll visit, but the fun and interactive environment the tour guides create. Upon arrival at the Harry Potter and the Cursed Child theatre, be sorted into your respective Hogwarts houses by your guide, and spend the rest of the tour competing in pop quiz competitions and out-'spelling' one another. During your walking tour, pass by filming locations such as the entrance to Diagon Alley, the entrance to the Leaky Cauldron, and the bridge that was destroyed in Harry Potter and the Half-Blood Prince. Join the fun here!
2. Warner Brother's Studio Exhibit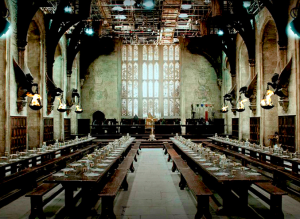 Want a chance to peak inside the actual studios and sets used for the making of the films? Now's your chance! In this Warner Brother's tour, get a chance to see iconic sets of the movie like Diagon Alley, while also getting up close and personal with historic props, like Harry's Weasley Christmas sweater. This tour may be a bit pricey, but in our opinion well worth the money. Buy a pass here!
3. Magical Boat Ride Experience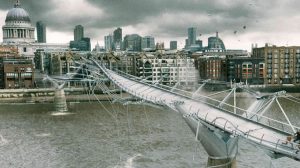 Follow Harry's broom steps through London on a fantastic boating experience! Take part in audio visual quizzes and games, as well as enjoy some fantastic projections and videos throughout the tour. After the boat ride, get the chance to walk to iconic harry potter filming locations in London, and hear behind the scenes stories and facts about J.K. Rowling's life in London. Go sailing here!
4. Arts and Crafts for Wizards!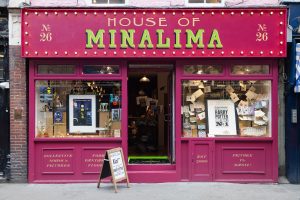 A visit to the House of MinaLima is a can't miss in London, an exhibition created by the Harry Potter films' top graphic and set designer. The House boasts four floors of distinctive designs on display, from both the Harry Potter films as well as from Fantastic Beasts and Where to Find Them. Besides walking through the incredible exhibit, shop to your heart's desire on the ground floor where you'll find posters, stationery, accessories, books, and more. More info here!
5. Harry Potter Photography Tour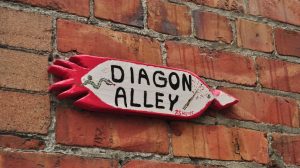 Do you love Harry Potter AND photography? Embark on this fun tour combining the discovery of London locations connected to Harry Potter. Visit the inspiration for Diagon Alley and photograph the film location for the Leaky Cauldron plus other locations across London. Learn how to produce the best quality photographs with guidance from professional photographers. Group sizes are kept down to just 4 members so that quality time can be given to each member to improve your photography skills. Get shooting here!
Looking for something with a bit less 'magic'? Not to worry. Check out these other great experiences London has to offer: https://bit.ly/2mmZFJl