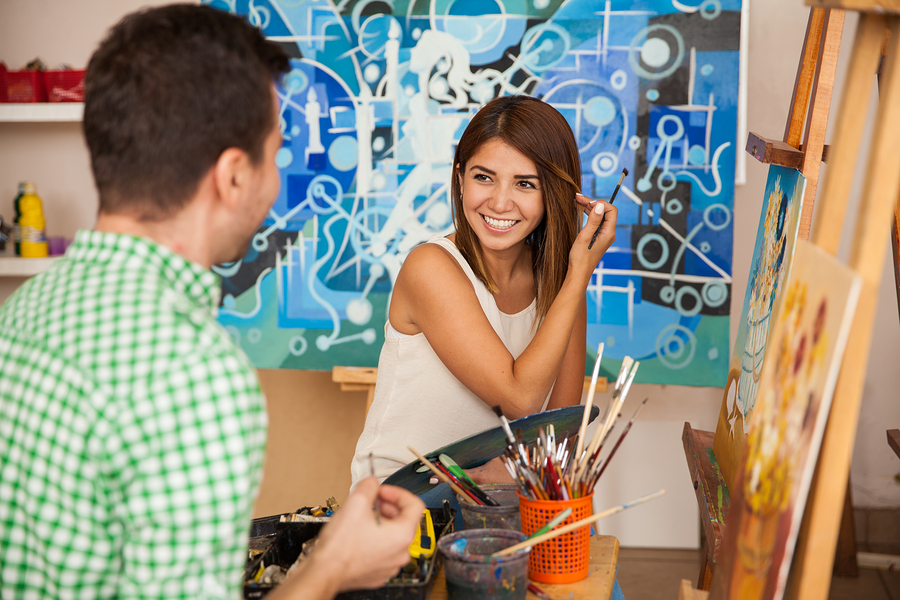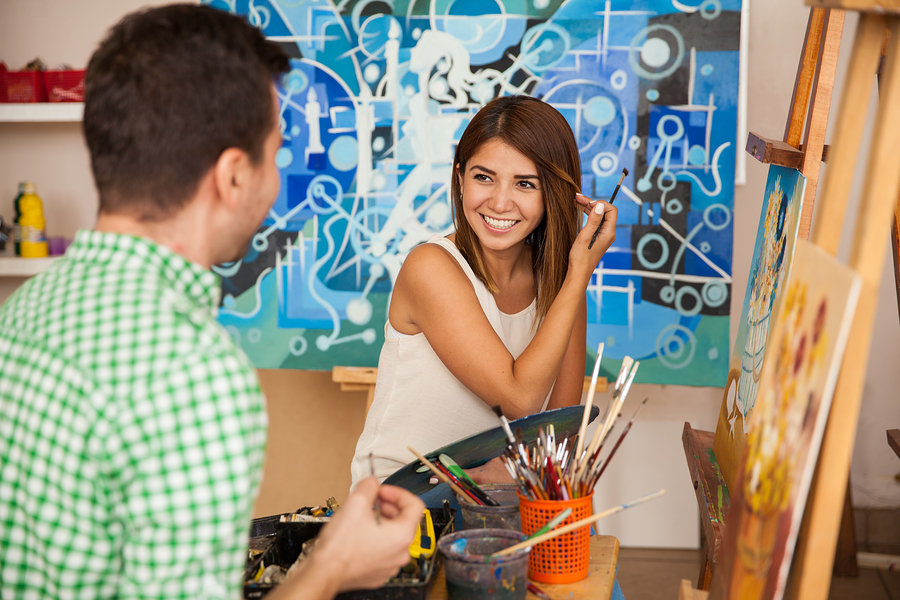 Nobody is disputing that dating apps have their merits. They're quick. Efficient. Often fun! They open up a world of untapped potential romantic resources that previous generations could only dream of. But when you're done right-swiping until your fingers are blue, why not consider some other ways of meeting someone? Personally, we think our hosts' events are a far better option than hunching over a screen praying for the appearance of a tall, athletic lawyer. Here's why:
Likeminded instead of 'Like'minded
For anyone who has ever been on a Tinder date and realised with horrifying and sudden clarity that the pair of you have absolutely nothing in common – well, consider this the anti-that. If you meet someone through a Funzing event, chances are you'll probably be into some of the same stuff – you booked the same event, didn't you? More in common means less awkward silences…and if all else fails you can talk about how amazing Funzing is. Ahem.
Three's (not) a crowd
One-on-one is intense. It can be downright unbearable if you don't get on that well. The group-y nature of our hosts events means that you'll have a chance to get to know any potential paramours way before you ever have to face them terrifyingly solo over a beer. It also means you can view their social behaviour from a creepy distance before deciding to take it any further. It's a wilderness out there, kid – arm yourself accordingly.
Relax, don't do it
But do, definitely do! Let us stress this: Funzing's purpose is not to serve as a dating site. It's about connecting like-minded souls and giving people like you the chance to explore something new. Ironically, this actually makes it a brilliant way to meet potential dates, because the atmosphere is generally pretty relaxed as a result of the location (often the host's house) and the non-datey feel. No one is there to impress, which, if you're into people being, you know, themselves – is when people are probably their most impressive.
No catfishing
In fact, you'll be pleased to know that we actively frown upon any practice that requires the ludicrous merging of two animals into one. Everyone has a friend who has a friend that met some (alleged) babe off OKCupid who turned out to look like Fred West with a personality to match. That obviously won't happen if you meet someone through Funzing. The sexy beard and bookish spectacles you fell in lust with? Yep, you guessed it – still there the next time you meet the scoundrel. Lovely!
It's cheap…and safe!
Bad keywords if you're describing the person you're on a date with – great if you're describing the date itself! Funzing's events are generally pretty cheap and cheerful, so you won't be forced into making it rain Manhattans all night in hope of a snog at a bus stop. It's also a much system than any dating app – obviously, you can never know for sure whether somebody has an unquenchable yen for murder – but wouldn't you like the opportunity to figure that out in the company of others first?
Beyond the hookup
Sure, plenty of people have met their partners on Tinder. That said, more often than not it can be a bit of a gleeful playground for the determinately unattached, which means that if you're after something more serious, you might be out of luck. Whereas Funzing – well, let's just say that people don't generally go to a pottery class to hone in on their next one-night-stand. Just saying.
Have we convinced you? Check out our hosts events here – you never know what – or who – you might find 😉