Today marks the 1st of April. We know, we know – where's half the year gone?!  Ignore the ever-speedy march of Mistress Time and console yourself by jam-packing your April full of goodies – we've got an activity for every day here on Funzing! Check them out below.
1st April: Film club at the Canvas Cafe
The Canvas Cafe screens a free film every other Friday from 7-9pm in their cosy basement event space. The programme is always interesting and varied; past screenings include Girl Rising and The Mindfulness Movie.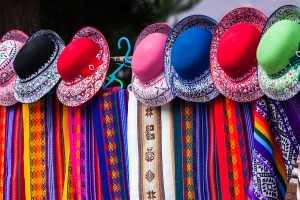 2nd April: Shop with your own stylist!
During a two-hour private tour, you'll be accompanied by a personal stylist to a variety of hand-picked vintage shops all over London, all with helpful tips to make the most of your body shape.
3rd April: Learn the art of street graffiti  
Learn the basics of street art and graffiti with Danny, a professional Graffiti artist! You'll learn how to wield spray paints and stencils to create your own art piece, along with a basic art lesson in colour theory and drawing.
4th April: Discover David Bowie's Soho
Discover the backstreets of Soho where Bowie first made his mark. On this tour you'll stumble across the location for the album cover of Ziggy Stardust and the venue for Bowie's first gig, among others. RIP, Starman.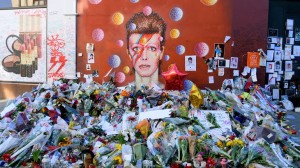 5th April: Draw in mid-air
The 3Doodler is a 3D printing pen that lets you draw with plastic in mid air, combining the innovation of new technology with the satisfaction of the handmade! This workshop will take you through the basic techniques and essential tips and tricks to make you a master 3D painter.
6th April: Circle singing and vocal improvisation
Fancy taking your vocal abilities out of the shower? Circle Singing London gives you the chance to explore a range of vocal techniques and a basic improvisation vocabulary, all in the company of a warm and friendly group.
7th April: Karaoke…But not as you know it!
Join Quint Fontana as Karaoke Rumble heads to the movies for a fancy dress special. Bring a date, dress as your favourite movie character, sing the best and worst songs from the films you love and let all hell break loose.
8th April: Dine out at the Little Yellow Door's ultimate dinner party
In the heart of Notting Hill, the flatmates of The Little Yellow Door welcome you to their weekly dinner party. Make your way up to an incredible, intimate living room for great food, delicious cocktails and a legendary after party.
9th April: Learn to take a great photo
This four-hour photography workshop tour is based on London's beautiful South Bank and will teach you all the basics of the craft, with an emphasis on travel photography. You'll get tutorials, creative feedback and the chance to ask any questions you might have.
10th April: Sushi with Keiko
Learn about the exciting world of Japanese culture and customs with this workshop led by sushi chef Keiko. Taste Sake and create your own homemade fresh sushi rolls under her expert supervision!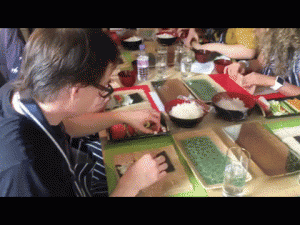 11th April: Welcome your inner goddess
Join Anoushka and her group of fellow goddesses for an evening of intrigue and mystical magic, with teachings like Yoga, astrology and tarot providing nourishment for both body and soul.
12th April: Free comedy in Hammersmith – Game of Thrones special!
Enjoy some free stand-up at an award-winning restaurant in London, where 10 up-and-coming comedians support two professional comedians – this one in particular is a special
Game of Thrones Edition
!
13th April: Social spirits masterclass with Burleigh's Gin
Calling all gin lovers! This in-depth gin masterclass focuses specifically on Burleigh's Gin, including tastings of the whole range plus complimentary cocktails and insight on how they create their different strains.
14th April: Elephant ride shamanic party
Yes, you read that right. This is an immersive evening where you'll transform into the world's greatest animal. No, seriously. With the help of masks and an animalistic ceremony, you'll leave your ego behind and evoke the spirit of the elephant, all set in the heart of a secret underground forest in London. Plus all profits go to saving real elephants lives.
15th April: Cheese and wine matching
On Julia's cheese and wine matching evening you'll try six delicious wines from around the world along with six different cheese samples – a great way to explore two delicious culinary worlds!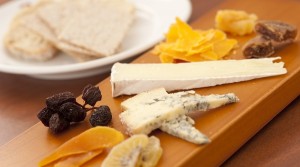 16th April: Create your own signature scent
Guided by scent expert Naz, you'll learn the secrets of perfume; how it's made, how to blend it using a range of notes, scents and materials. You'll even get to take home your own perfume, oil and spray!
17th April: Discover the art of Japanese rope bondage
One for the more adventurous among us – learn the basics of the ancient Japanese art of shibari – otherwise known as rope bondage! This course will give you an introduction to some of the fundamental knots and frictions as well as an understanding of the importance of 'flow'.
18th April: Make your own dress
Bored of buying all your clothes at Topshop? Join Craig and the rest of the Fashion Box team for a beginners workshop on pattern cutting. By the end of the class you'll have created your very own skirt pattern in your size which you'll get to take home.
19th April: Pop up painting with Van Gogh and wine
Join PopUp Painting at The Gallery, Bank for a night themed around Van Gogh! The PopUp Painting team will supply you with all the kit and all the guidance you need to create a masterpiece – well, sort of. If not, there's wine, at least.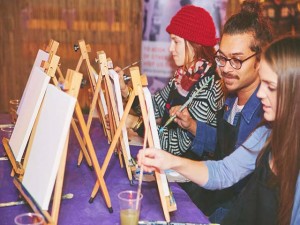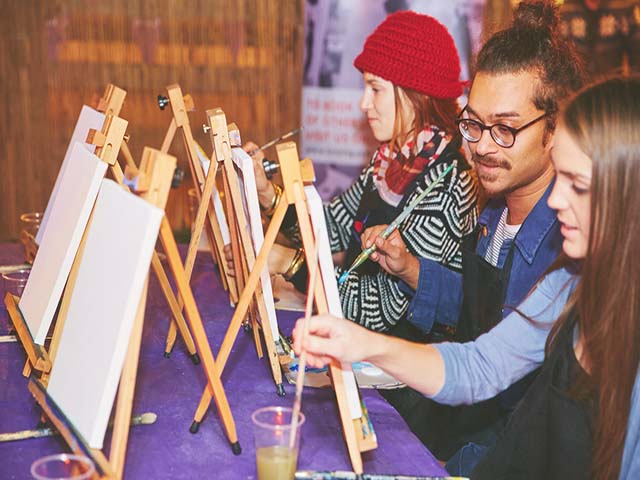 20th April: Learn the the art of smartphone film making
Did you know that you can make broadcast quality video using a smartphone? Well yes, yes you can. Imran invites you to learn the skills you'll need – plus you'll leave having made your very own mini film!
22nd April: Indulge in Spanish cuisine
Enjoy a delicious evening of classic tapas dishes, with the chance to taste a variety of olive oils as well as sampling a dish made with one of the best oils in the world. Matango Supperclub is teaming up with MarDeOlivos to create Tapasmania, where you'll get to taste over 10 different dishes.
23rd April: Nest Collective Festival
Experience a festival without the microphone! Nest Collective are presenting a new kind of festival, based on small, intimate gatherings with great musicians providing the auditory backdrop. Go check it out!
24th April: Baby, light my fire
Join Steve & Kirsty at their seaside workshop near Brighton, where you'll learn three different traditional method of fire lighting, and cook your own lunch on the fire you made. Bear Gryll's would be proud.
25th April: Judge a Burlesque talent show
To Infinitease and Beyond is a talent show aimed at awarding prizes to winners from a pool of UK Burlesque performers – get ready for nipple tassels and mayhem if you join their audience!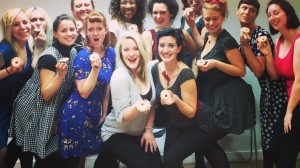 26th April: Learn the basics of blogging
Learn the secrets of starting your own blog with Hana, a successful blogging expert. She'll help you master writing the perfect blog post and show you how to blog regularly to increase your blog's readership.
27th April: Discover the secrets of the West End
Join award-winning London blogger and walking tour guide Katie Wignall for this free tour of London's west end, discovering the birthplace of Punch and Judy, what was on Mr Harris' Pleasure list and where London's first police force began!
28th April: Flex your acting muscles with Theatre Gym
Theatre Gym focuses on breaking mental boundaries, creating freedom to perform as well as connecting with others in the group and outside of it. It aims to create a safe space for you to express yourself, through the medium of theatre and performance!
29th April: Tequila and Mezcal tasting
You'll surely be exhausted after a month of jam-packed activities, so take a load off with a boozy tequila and mezcal tasting! Usually associated with shots and slammers, tequila is actually a flavoursome and complex drink with multiple styles and age-based results – you'll get to try them all here!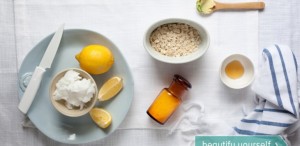 30th April: Make your own beauty products
Interested to learning how to make homemade, organic, 100% natural beauty products? Want to find the perfect gift for a friend or fed up of spending so much on your beauty products? This exciting workshop will teach you how to make an array of different beauty products – and you'll get to take them home too, naturally!
Haven't found what your'e looking for? Check out hundreds of other London experiences here: http://bit.ly/1MvGjvl