If you're stuck on what to get your loved ones for Christmas this year, then look no further. These 6 awesome experiences will surely be a present to remember!
Create a Terrarium for Christmas with Prosecco
This workshop is the perfect gift for prosecco and nature lovers alike. Leafage walks you through a step by step guide on how to create a self-contained garden that's grown in a closed glass container. Think of it as a mini-greenhouse, a perfect miniature garden for urban dwellers. You will also get a glass of complimentary prosecco – bliss!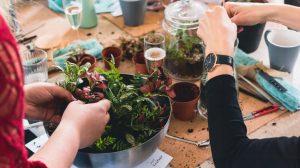 Learn How to Make Xiaolongbao from Scratch
In this workshop, you will get the chance to make delicious Chinese Xiaolongbao buns from scratch. You'll spend two hours getting stuck into making the dumplings and covering everything that you need to know about these delicious treats! You'll even get to sip on Chinese tea throughout the class. You'll end up making 15+ handmade Xiaolongbao from scratch to take home, as well as taking your new found knowledge back home so that you can make them for your loved ones!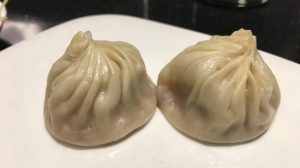 Make the Perfect Loaf at a Bread Making Class
Nothing beats the smell and taste of freshly baked bread! Bread making is an experience everyone can enjoy and in this bread making class, your host will help you develop your own style and say 'no' to store-bought bread forever. Working with Greenwich Pantry's experienced instructors, you will leave with a sense of accomplishment and more importantly, you'll leave with your own freshly baked bread to share with family and friends.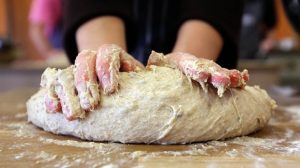 Love Sushi? Learn how to make delicious Sushi!
On this fantastic experience, you will learn how to make a selection of different types of sushi roll, including Nigiri, the basic Hosomaki, the cone-shaped Temaki, a variety of Ura-Makis, and Temari Sushi (colourful ball-shaped sushi canapes originating from Kyoto). You will cover seasoning sushi rice, sushi grade fish, equipment and ingredients. Demystification of Sushi: it doesn't really take 20 years of training to master the art of cooking sushi rice. You can reach tasty standard quite easily and we're here to show you how! By the end of the experience, you will have a big platter of beautiful sushi worth around £40! Containers will be provided to take your creations home if you don't eat it all.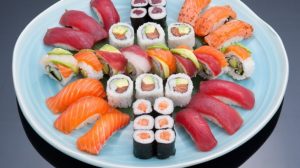 Make Delicious Raw Vegan Desserts
Do you absolutely love raw vegan desserts? Or are you baffled by all the healthy living bloggers posting photos of desserts which look AMAZING but are apparently vegan?  This workshop will show you that putting the word vegan before desserts doesn't mean boring, flavourless and weird. In fact, you'll be surprised by just how delicious raw desserts can be! Your host will teach you how to prepare a raw cacao cheesecake cake, and you'll also have a chat about nutrition and vegan and raw vegan diets with your host and the rest of the group over a fragrant herbal tea and decadent raw cakes.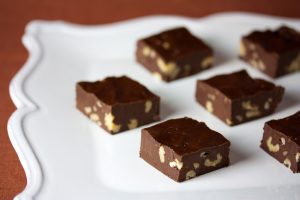 Become a Dressmaker & Clone your Clothes
We've all got that item of clothing that's very important to us. Not for sentimental reasons: it just looks so damn good! And the thought of its lifespan coming to an end fills us with horrific dread and makes your stomach turn inside out.  But fear no more! This workshop will teach you two different techniques on taking patterns from your favourite items of clothing, without even having to unpick the original, meaning you can copy that favourite pair of jeans that make your butt look super good!!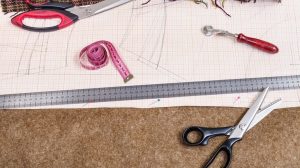 Want to see all of the events we have on offer for under £60? Check them out here!