Halloween is just around the corner, are you going to choose trick or treat? We have a whole selection of treats that you can try this year… Take a look at some of these yummy events going on in London this October.
1) Halloween Candy Making Workshop for Adults
Create delicious Halloween themed lollipops and see how spooky you can make delicious candy. Make your way around four work-stations whilst enjoying the themed playlist playing in the background. Indulge in the free flow of drinks, including Green Ghoulish cocktails as a welcome drink.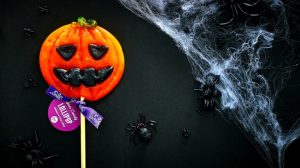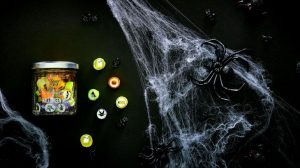 2) Halloween Pub Crawl with Free Pizza and Shots
Want to get boozy AND eat pizza? Sounds great, right? Well get your best scary outfits at the ready and make your way around 4 different bars/clubs in Central London. Spread the word and bring along friends/colleagues/family for a night you certainly won't forget…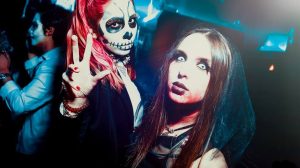 3) Disco Yoga Halloween Brunch (with Cocktail)
Nourish your mind, body and soul with Disco Yoga and get your Jackson 5 a day with a healthy, seasonally themed brunch.  Get your glam on at the glitter station before heading off to the dining room to feast on a delicious disco themed brunch. Sip on thriller cocktails (or mocktails if that's what you prefer), and recharge yourself ready for a new week.
4) End of the World Pub Crawl and Zombie Walk
Inspired by the one-of-a-kind Shaun of the Dead, this pub crawl and Zombie Walk begins in Finsbury Park and ends in Camden. Edgar Wright themed fancy dress is encouraged; think Zombies, village police, local people in black robes, anyone from Scott Pilgrim vs the World, aliens and androids. So get your best outfits out and drink the evening away whilst enjoying the spooky Halloween theme!
Click here to find out more.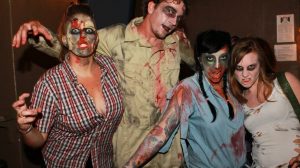 5) The Joy of Halloween: Chocolate Flavours
Satisfy those sweet cravings with a bit of chocolate experimentation! Indulge in Pumpkin Butter Cups, Pumpkin Cacao Kapow Balls and Cacao Nibs with Pumpkin Pesto. Try totally new flavours and enjoy the high-quality Pump St bean-to-bar chocolate, which is totally organic and dairy free.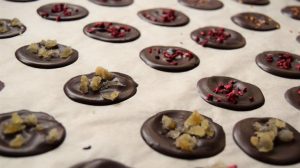 Don't fancy something so sweet for Halloween?
Why not check out this Haunted Tube Express instead? Discover the darker history of the London Underground and get to know the ghosts and ghouls that roam beneath the paths of London.