It's that time again – Bank Holiday is coming up this weekend! Sure wished you planned ahead and got yourself booked for something fun? No worries as Funzing's got your back with 71 unique events, sunny tours, brunches, workshops and other cool ideas so you can enjoy your long weekend properly! Here's a quick sample of a few hand-picked ones which we really liked.

Journey to Tokyo at a Japanese Supperclub
A secret multi-course Japanese dinner with the feeling of a trip to Tokyo and where sounds and images blur the line between the real and unreal. Reach the secret location, sit at the same table with some perfect strangers and be ready for new flavours, emotions and conversations in an informal and relaxed environment.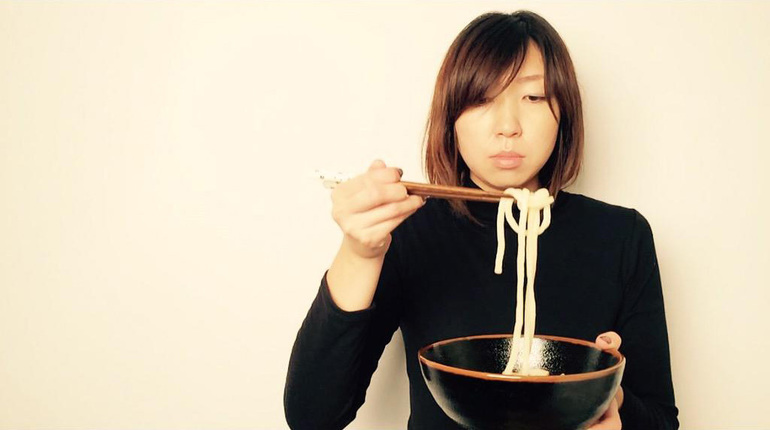 The Ultimate Dinner Party at The Little Yellow Door
In the heart of Notting Hill, the flatmates of The Little Yellow Door welcome you to their weekly dinner party. It's Friday, the weekend beckons and they just can't wait to celebrate with a few cocktails, some great food and legendary Friday after-party.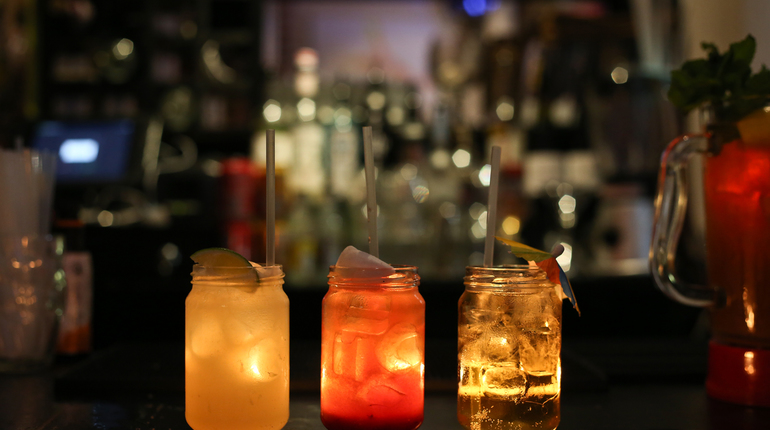 Camden Rock N Roll Tour
Starting outside the Electric Ballroom, Alison will take you on a walking tour of the the famous and infamous sights of Camden's Rock n Roll history. You'll discover the area and the musical roots which grew out of this North London borough.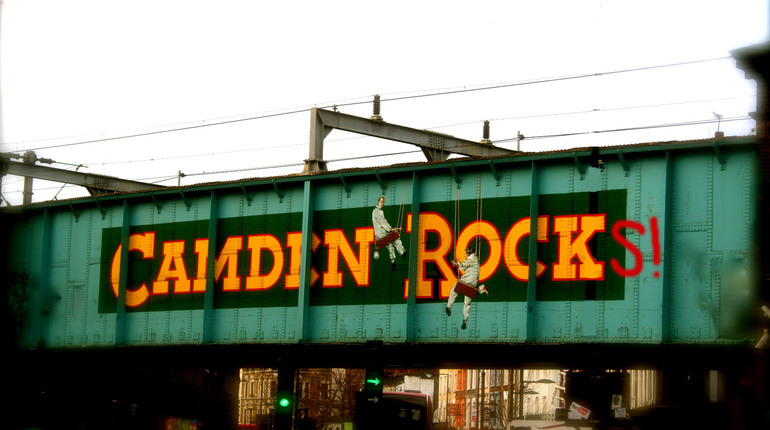 Jamaïcan Ragga Dance Class
Ragga is a Dancehall style, bringing together a mix of authentic Jamaican social dance moves with some hip hop influences. It is different from Dancehall in its music interpretation.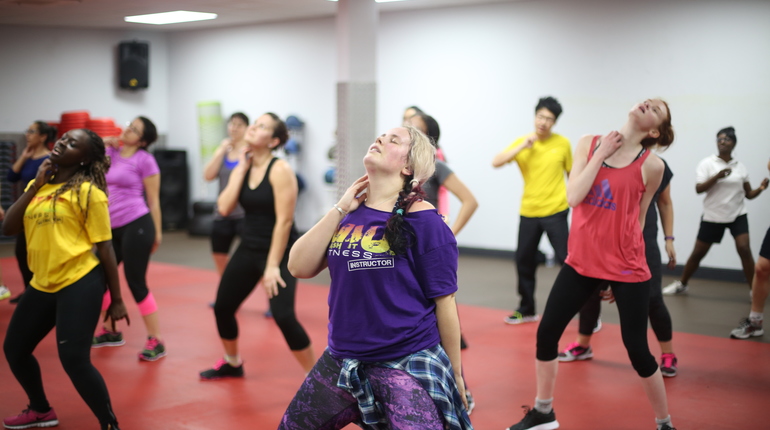 Live Music at Campfire – The Cajun Country Revival
You're invited to join in the ritual Campfire Club hosted by the Nest Collective! In time-honoured fashion they gather around roaring blazes enveloped in music and entertainment.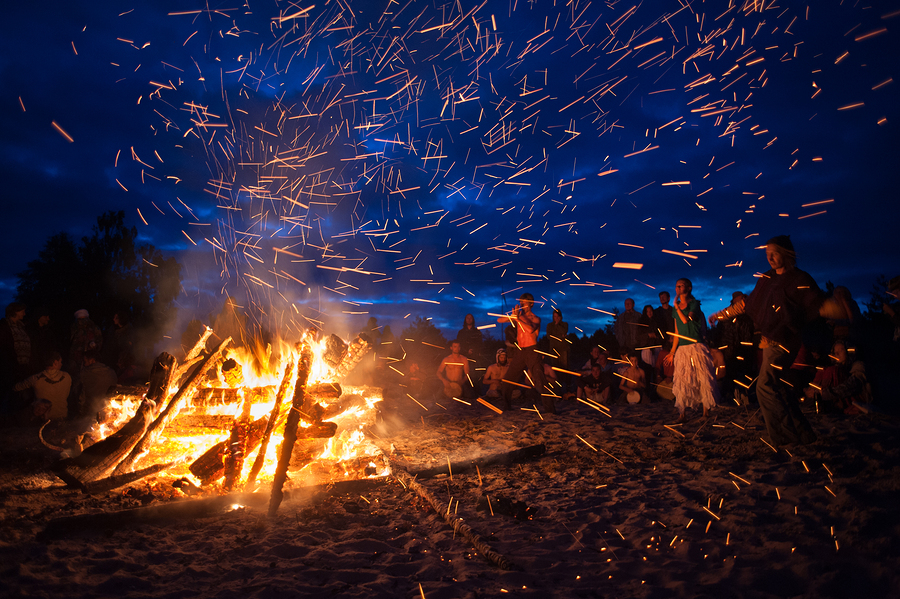 Alex Cooper's Overground Dining
Mind the gap at The Elmore Jam during this fantastic evening: Alex Cooper, the chef and the founder of truly exceptional Basement Galley aka Underground Dining, a top foodie must-do in London, is now cooking for you at The Elmore Jam. Get yourself overground with an unique hybrid of classic French brasserie and Skandinavian flavours.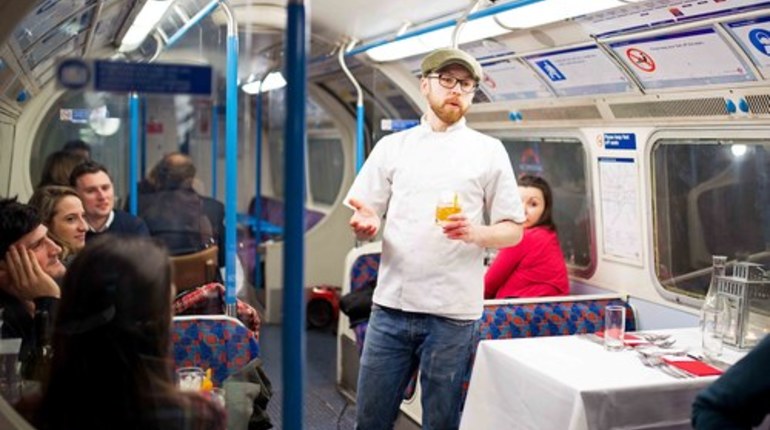 Make Your Own Boozy Toffee Apples
First the apples are coated in luxurious homemade soft caramel, dipped into blended, delectable chocolate and then rolled in an assortment of toppings. Finally, they will get a twist of alcohol that will turn them into a whole lot of fun. Trust us – they're too good to miss!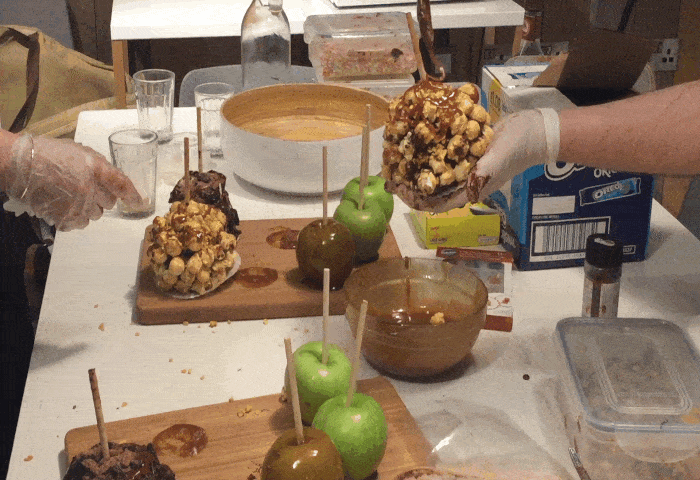 Flower Power Floristry Experience
Are you looking for something new and exciting? Looking to start a side line business to make some extra money? Is it time to impress your friends and family with your very own gorgeous creations? Join the floristry revolution and learn the skill of creating jaw dropping floral pieces!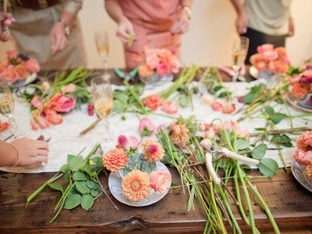 Learn the Art of Massage from a Masseur
Learn how to run massage sessions for your friends and loved ones at home from Ioannis, a spa therapist who has studied Aroma oil massage & Beauty treatments in Bali/Indonesia in 2012, Thai & on site Chair massage in Chiang-Mai/Thailand in 2013 and Swedish massage in London in 2016.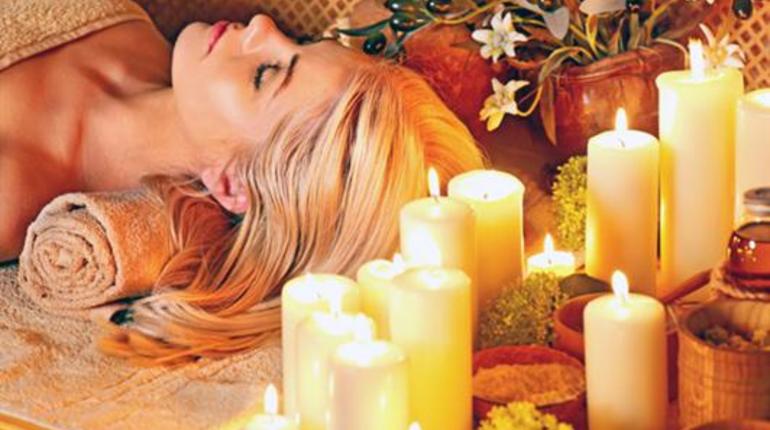 Street Art Tour & Spray Painting Workshop
Fancy yourself as the next Banksy? Or just want to learn how to create a piece of spray can art in a safe, relaxed and fun environment? Then join us for a street art tour and graffiti workshop!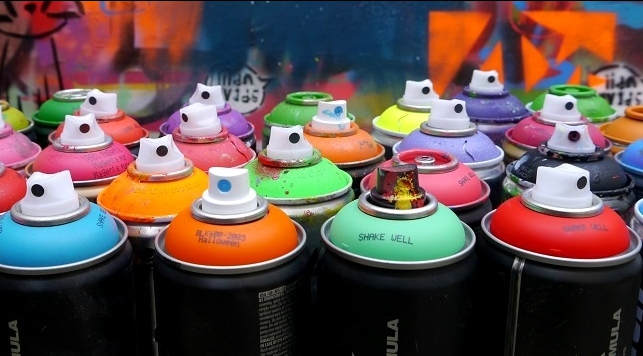 Undercover London: A Real-World Spy Game
Before the internet, spies traded secrets with carefully orchestrated handovers, whispered messages and hidden 'dead drops'. You'll jump into that world for two hours, evading undercover surveillance to carry out a series of missions in the heart of the city.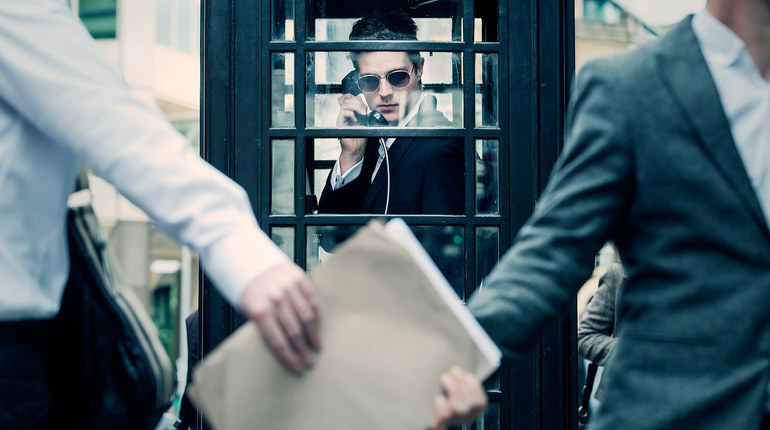 Djibouti Hula Hoop Weekend Workout
Learn new hoop tricks, exercise in a fun way and get ABS HARDER THAN DIAMONDS with The Majorettes – a world record hoola hoop troupe led by Marawa The Amazing!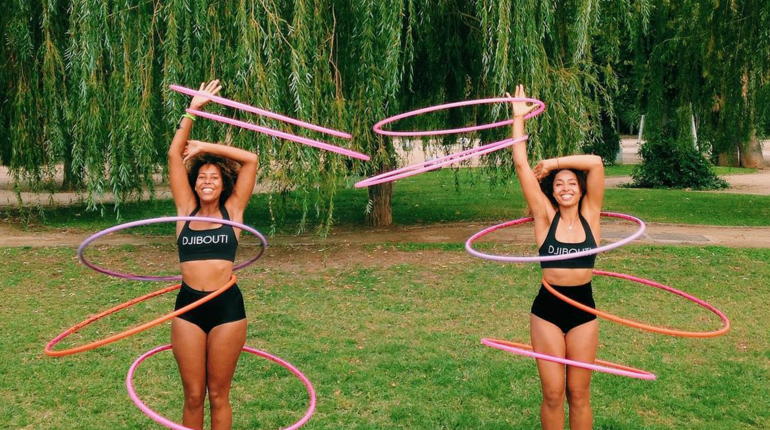 Discover London's Old Town by Bike
Discover the deepest darkest secrets of London's past and explore corners most tourists don't get to see on this unique bike ride around the city's oldest quarter.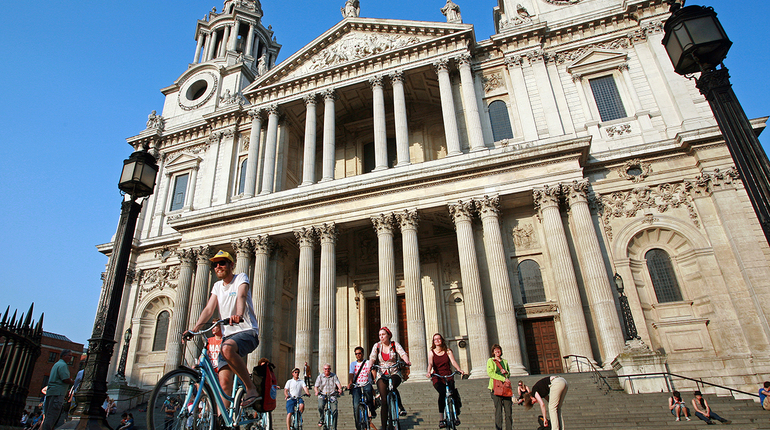 Learn How to Shoot like Robin Hood
Come and join the hugely experienced 2020 Archery team for your first shooting experience. You're guaranteed serious fun with bows and arrows & guidance from the best instructors who'll take the time to get you up and running and see you hitting the target.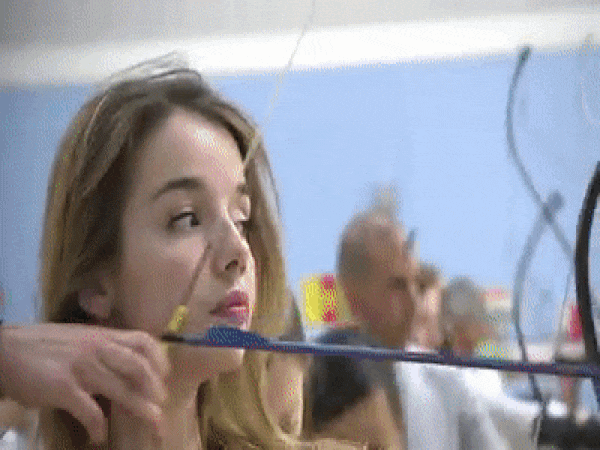 Secret Pub Crawl of Shoreditch Bars & Beer Pong
You'll receive free shots in each place, exclusive discounts and free entry to all locations. Plus there is even a chance to play beer pong!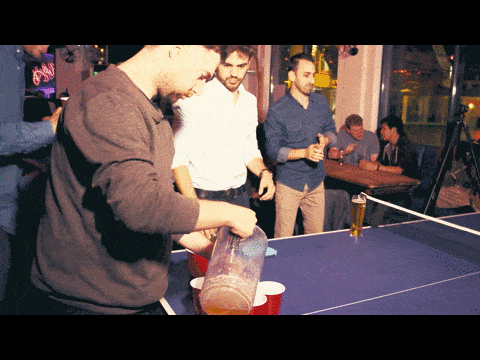 Experience True Sushi with Keiko
Come and learn about the exciting world of Japanese culture and customs, taste Sake and make homemade fresh sushi rolls. If you ever thought making sushi looked too messy, fiddly or difficult to try at home, you'd better Experience True Tokyo with Keiko!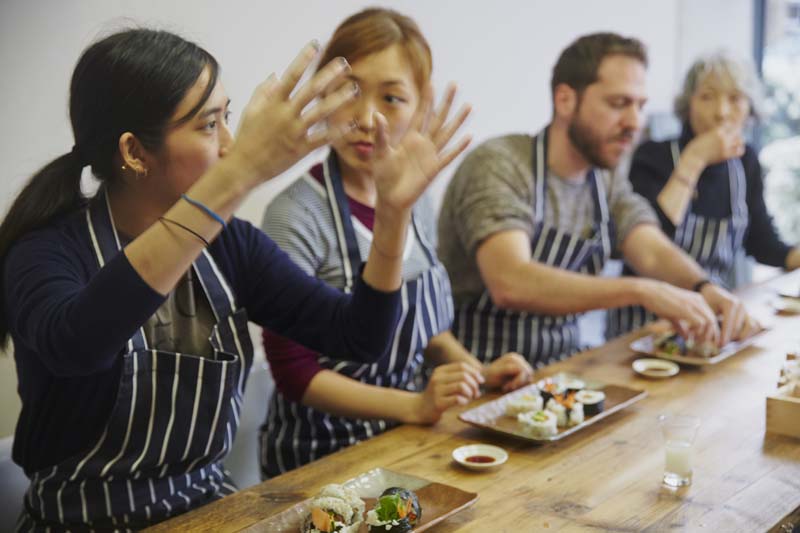 London Chocolate Tours
Weekly guided walking tours of London's finest shopping district Mayfair visiting some of the finest Artisan Chocolatetiers and sampling Chocolates and Truffles and Ganashes. 7+ samples included and a 10% discount on the tour if you wish to buy from any of the shops, discount only available on the tour.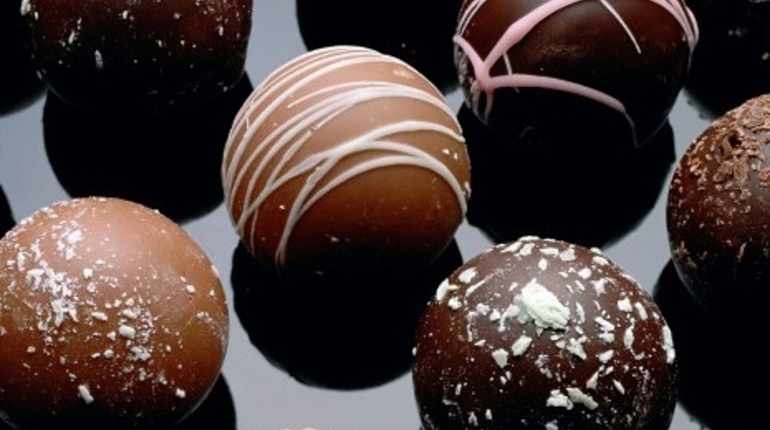 Bottomless Brunch and Karaoke Special
£28 gives you a 2 hour window to treat yourself to a delicious Main Meal from our Brunch menu, and to consume as many coffees, Mimosas, Bloody Marys and Proseccos as you can fit in.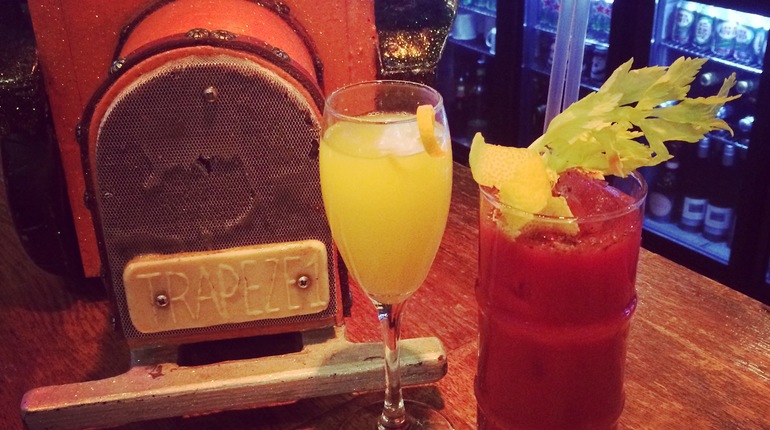 Colourful Healthy Breakfasts // Grains & More
They say breakfast is the most important meal of the day. But if you're anything like your host Sophie, and you can't get up in the morning, then this is the perfect experience for you! You will learn to create three different, delicious and healthy recipes, all of which will be based on a nutritious grain mix, featuring oats, rye, barley & more, sure to fit into your busy (or lazy) mornings.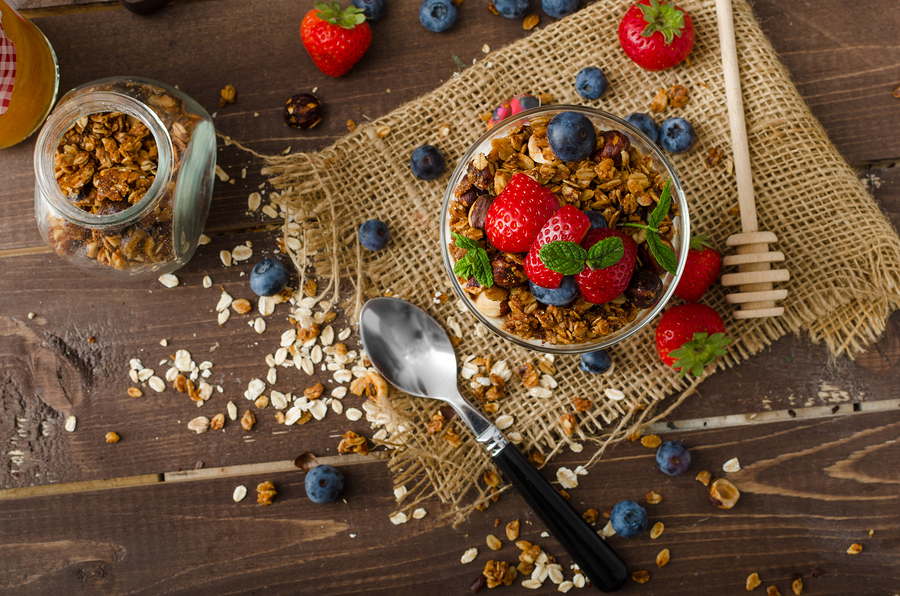 Jack the Ripper Mystery Walks
Come along to one of these weekly guided walking tours led by Paul Mansfield, an expert in the subject, who has been guiding these tours for over 18 years. Paul has also been involved in the making of five television documentaries for Discovery Channel and CBS and LWT.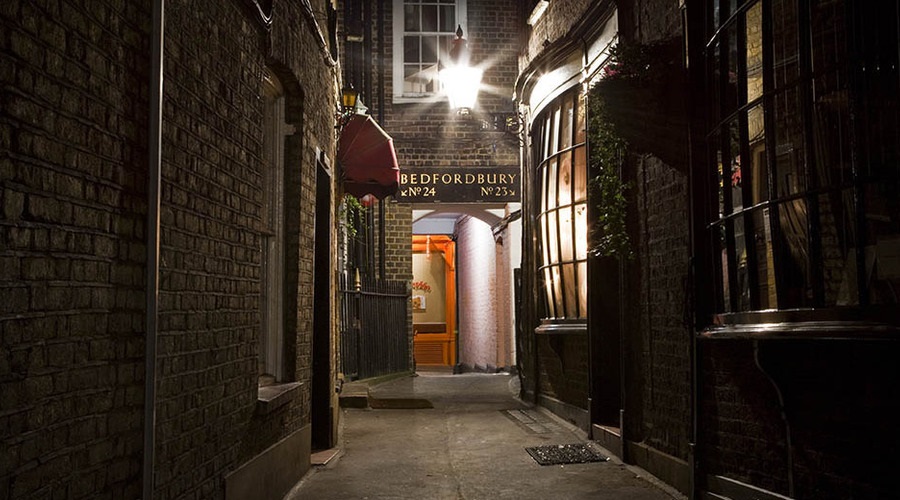 West End Theatreland Treasure Hunt
From melodrama and farce to world theatre, come and explore the wonderful West End, brimming with theatrical gems on Hazel's next Treasure Hunt. This West End treasure hunt is a fun mixture of crafty cryptic clues, strategy and teamwork, all set in the world leading West End's Theatreland.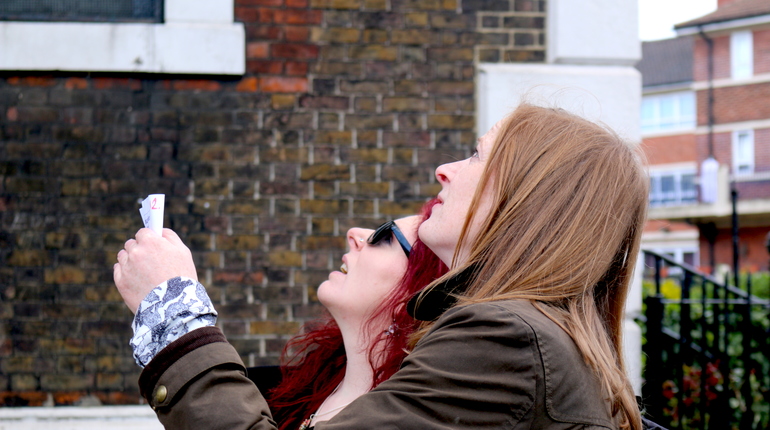 Totally Tipsy Tea @ The Little Yellow Door
Want a cosy flat in the heart of Notting Hill Gate? Want a totally British tea offering but with something a little stronger? The team at the Little Yellow Door, combine it all. A BOTTOMLESS boozy British tea offering in the company of the flatmates, come on over to our living room to celebrate the British Bank Holiday in Style.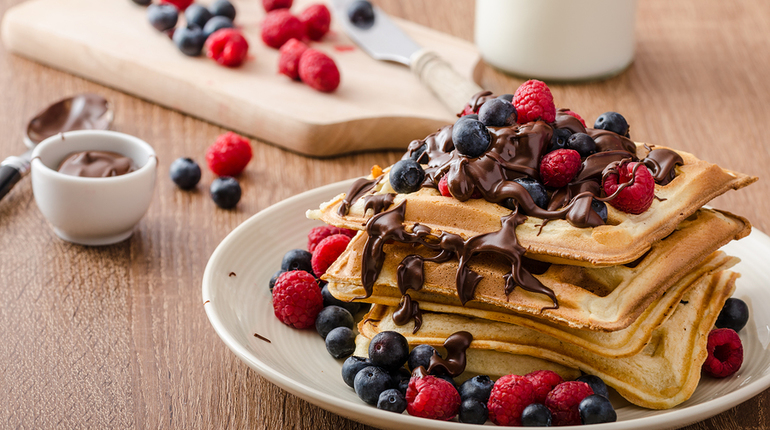 Parkour Beginner Outdoor Class
Do you want a really fun way to get in shape and have fun? Love to socialise and meet new people, engage in team challenges while at the same time increasing your fitness levels? Then this Parkour outdoor class is perfect for you! All classes last 2 hours and cover the basic movements used in the discipline of Parkour.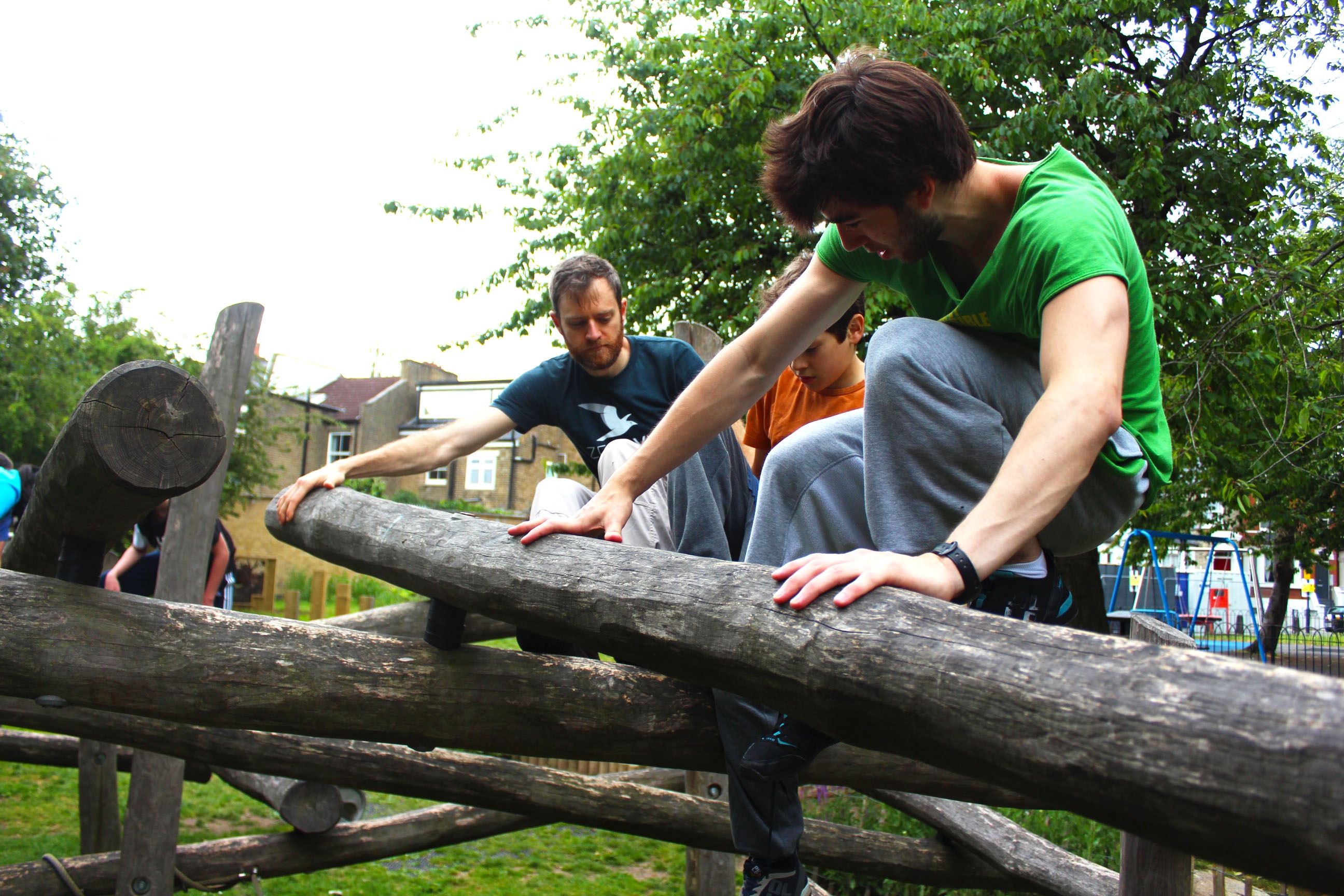 Jumping Fitness Trampolining Workout in Whetstone
Jumping Fitness is a low impact, high energy workout, which takes place on a small trampoline. First developed in the Czech Republic, it is now taught in 21 countries across the world including the United States. Andrea recently began teaching it in London along with her business partner and fellow fitness professional, Monika and they've already found that Londoners are loving this great new way to get fit.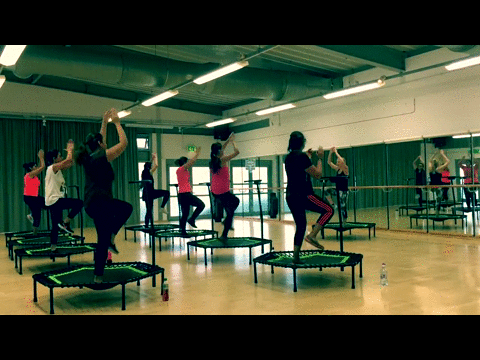 Become a Dressmaker: Introduction to Pattern Cutting
Fancy yourself as a dressmaker but have absolutely no experience? Well, we have the perfect solution! Join Craig and the rest of the Fashion Box team for a workshop aimed at complete beginners providing a complete introduction into Pattern Cutting.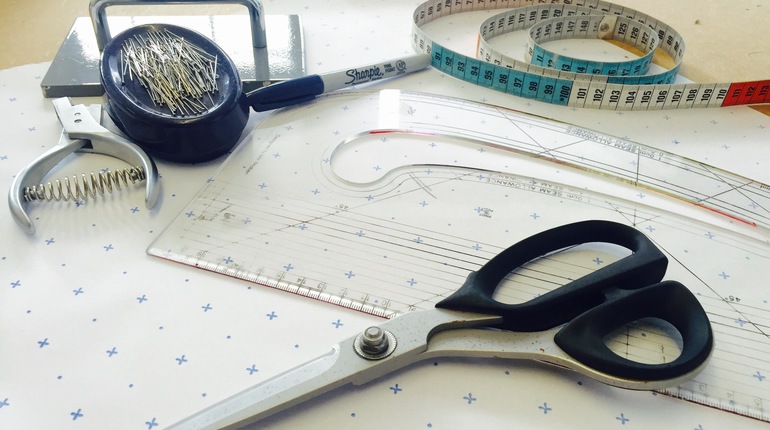 Dine Sri Lankan with Numi – Kaha Bath Banquet
Sri Lankan cuisine blends a diverse array of fruits, vegetables, seafood, meats, spices and coconuts into a unique culinary experience, based on the island's proximity to the Indian Ocean, and influences from South India, Persia, Malaya and the European colonial settlers.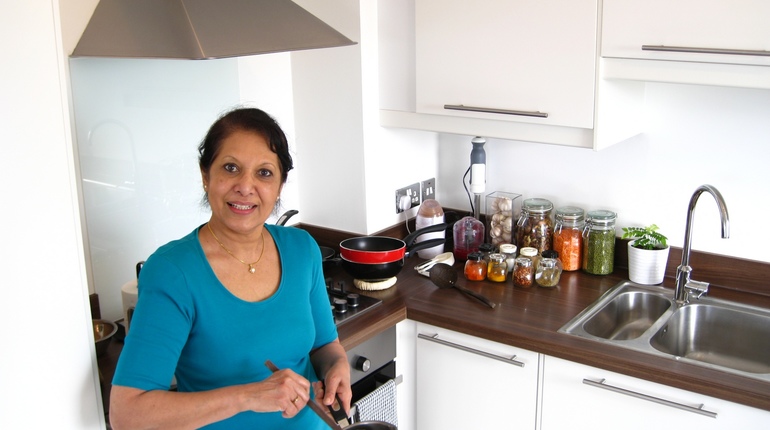 Haven't found what your'e looking for? Choose from all 71 experiences here.