1) The Christmas Lights Bike Tour
As the sun goes down, London is transformed into a city of lights. You will be taken through the quieter streets and cycle paths of London, through bustling Christmas markets, across the stunning Gothic Palace of Westminster and into the alleys of Kensington and Chelsea.
The shopping area of Sloane Square shines as you pass through on your way to the iconic Harrods building, burning bright with over 10,000 bulbs! You will then follow the cycleways of Hyde Park, passing the famous Winter Wonderland, until you reach the West End.
Oxford Street, Regent Street, Carnaby Street, and Covent Garden are all doused in Christmas light, the streets flooded with an electric glow. You will then make your way back through Soho, Seven Dials and finally over Waterloo Bridge with the panoramic view of the city twinkling before you.
You don't even need your own bike as they will all be provided for you.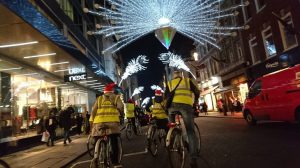 2) Christmas Cocktail and Candy Making With a Free Drink
Is your office guilty of the odd sweet treat here and there? Why not discover how candy is made in the candy-making workshop. Get the chance to make your very own candy canes to go in delicious porn star martinis. Not only do you get to sample these delicious sweet treats, but you also get to see the entire process of how the candy is created. From mixing the ingredients right down to shaping the candy canes ready for your cocktails, the process of candy making is intricate and it's not often you get to see the behind-the-scenes of where your sweets come from!
If that's not enough to convince you, then your candy can even be flavoured with a Prosecco base. Yes please…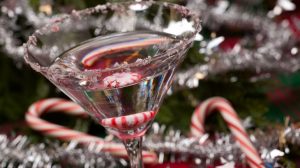 3) Group Christmas Wreath Making Workshop
Why not get well and truly into the festive spirit with your team by making your very own Christmas wreaths to spruce up the office. Unleash your creativity with the wide variety of materials to use; there'll be pine cones, chestnuts, baubles, berries, holly, ribbons, twine, cinnamon sticks, dried fruit, sequins, bells, beads, paints, threads and much more! A great way to get creative with your team, experience something a little different together and get to know each other in a new way.
And even better, it's BYOB…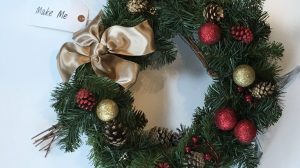 4) Group London Chocolate Tour
Why not embark on a delicious walking tour of London with your team? What about if we told you it's a chocolate walking tour? Come along with your group to the high-end shopping district of Mayfair to visit some of the finest Artisan Chocolatiers, and sample Chocolates, Truffles and Ganaches.
What better way is there to get into the festive spirit than by sampling over 7 different types of chocolate?
This walking tour of London is led by Paul Mansfield, a former Cocoa and Coffee trader in the City, who will share with you his knowledge of the history of chocolate, lots of interesting facts including the health benefits from eating certain chocolates as well as checking out photos of the growth and harvesting processes.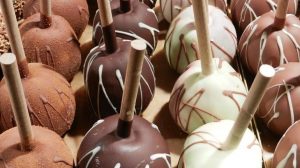 5) An Introduction to Wine Tasting for the Festive Season
If you're looking for a more sophisticated, boozy Christmas work do, then look no further. This introduction to wine tasting will kick-start your journey of wine discovery. In this evening tasting session, you will explore how to choose better wine and exactly what to look for. You will taste six excellent wines from around the world, and be given pointers that will enhance your appreciation of wine. Come along with your team, enhance your knowledge of wine and get ready to show off to family and friends over the festive period.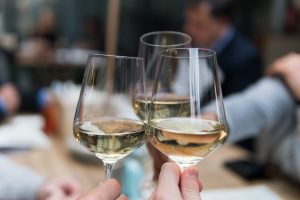 6) Group Christmas Cards, Decoration and Jumper Making
Want to get into the festive spirit but not entirely sure exactly what you fancy doing? Why not come along to this workshop where you have the opportunity to create a whole array of Christmas themed items. You could upgrade an old jumper into an all sparkling and jingling one for Christmas day, make some beautiful Christmas cards for your colleagues and friends or even make some beautiful bespoke decorations to hang on your Christmas tree or in your house! There will be plenty of materials to choose from and you'll even have festive music to get the season off to the best start.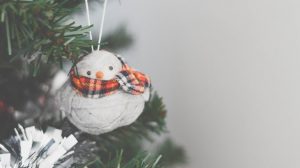 Click here for a whole list of awesome Christmas party and team building ideas.