I'm sure every boy at some point wants to be Robin Hood (without the green tights) and all girls experience a phase of envisioning themselves as Maid Marian. I mean the gutsy one in Tony Robinson's 90's comedy, not the winsome character portrayed in the 1938 Adventures of Robin Hood. Shooting arrows in Sherwood Forest and all that and running around with merry men.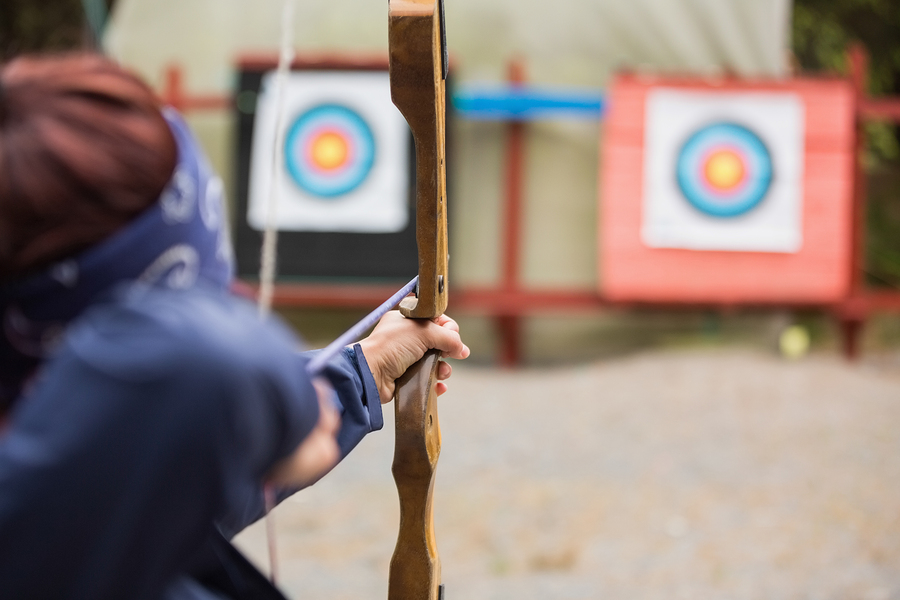 Archery isn't just an activity for nostalgia and the days of merry England, but a modern sport in its own right, requiring strength and skill. First introduced to the Olympics in 1900, it's one of the core events at Rio 2016 and Britain have recently won medals in the European Youth Championship.
At my recent "Learn to Shoot Like Robin Hood" session, hosted by Steph from 2020 Archery School, which I found via Funzing, the online marketplace for creative experiences, I discovered that Archery is also a whole lot of fun. Steph took our group through all the safety procedures, before donning us up with bows and arrows that suited our height and build. As one member of the group pointed out, it's somewhat calming and therapeutic. Precision and paver combine in a unique way rarely found in sports that are so accessible. We were taught how to stand correctly – at right angles to the target. How to load the arrows – that's coloured feather towards you and clicked in place. Crucially, how to aim – simply raise the arm straight in the direction of fire, aiming with your opposite eye closed. And then, once ready, and aimed, it's time to fire. Pull back to your chin and finally release. Whoosh, an arrow flies and hits the board with a satisfying thud.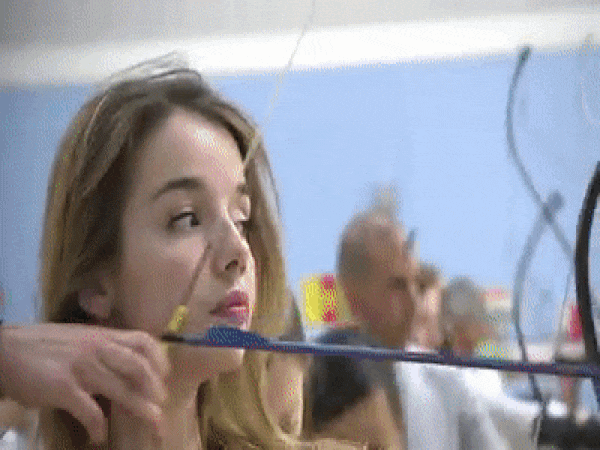 It turns out that everyone has a certain focal point (which is why arrows tend to cluster together), and scoring high is about adjusting the position of your aim. So if you think you are pointing to the bullseye but everything is hitting the top left, simply aim to the lower right and those arrows should be bang on target.
After an hour and a half, whilst far from experts, it was clear that we had progressed somewhat. And can continue to do so, as 2020 run a number of workshops, drop in sessions and courses, for all abilities and experience in varying London locations, all of which can be booked directly through Funzing. One of the best things about Funzing is that it provides an amazing opportunity to learn something new and try your hand at something you might ultimately love. In fact, I think I'll be tapping into more of their events over the next few weeks. Surely one of these sports, hobbies or skills has my name on it!
Looking for something different to do in your spare time? Choose between hundreds of unique experiences in London here.