On Friday 13 May 2016, people from all corners of the world will be digging into the smashed chickpea dish, known to us all as Hummus, to celebrate International Hummus Day! With its roots firmly in the Mediterranean, the dish is now a global addiction, with its health food benefits, vegan-friendliness and most importantly, delicious taste.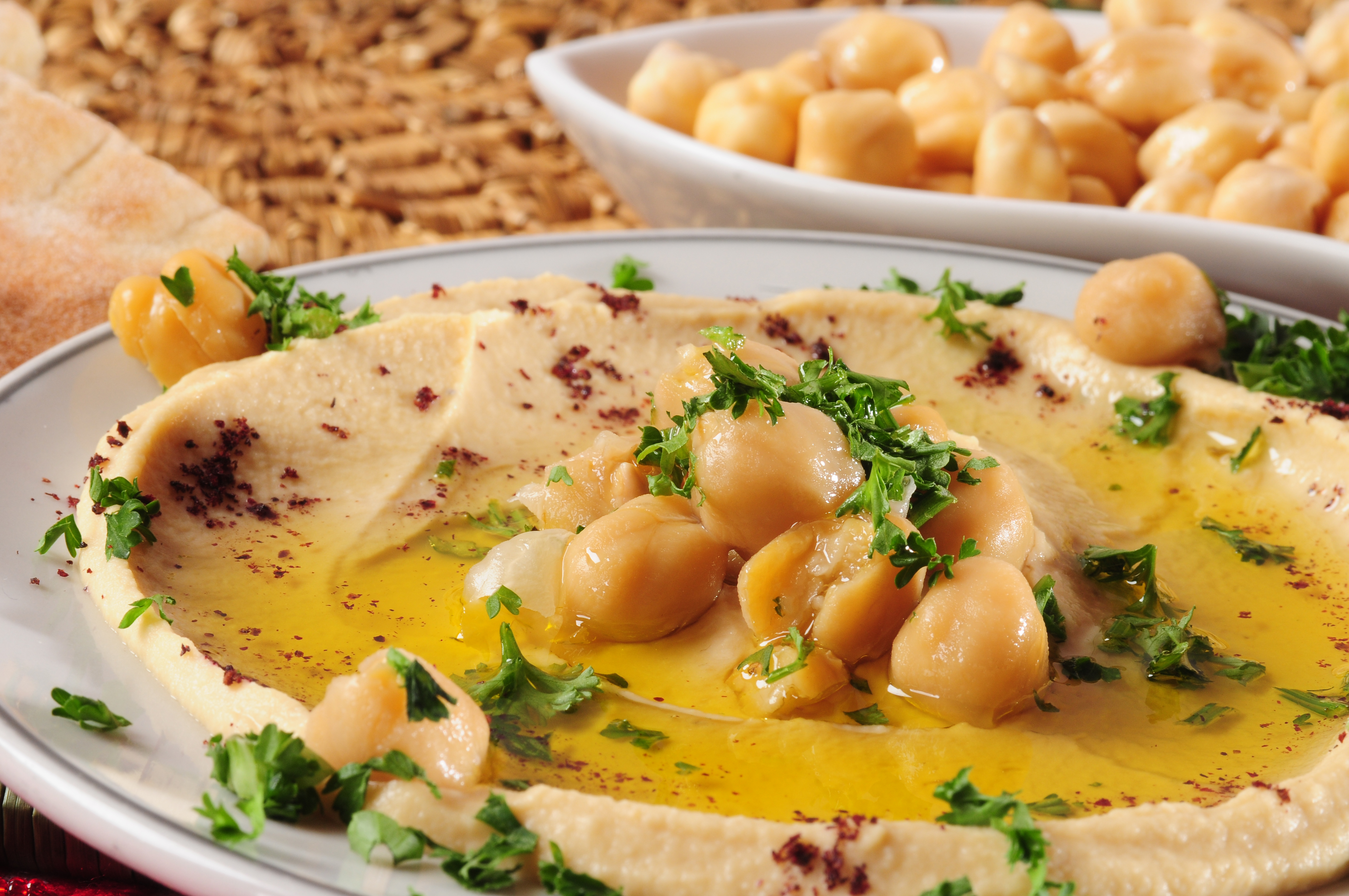 Whilst generally containing similar ingredients (chickpeas, lemon, garlic, spices and varying levels of tehini), quality, taste, toppings and flavours vary drastically from place to place. To ensure you're only eating the best, we've put together at Funzing our Top 5 Places to eat Hummus in London!
The only place in the UK dedicated to serving just Hummus, this place has hit top of the charts on numerous occasions. With 6 Hummus bars around Central London, including their first on Wardour Street, Soho, you've no excuse not to try it. The concept is simple: get a bowl of fresh, creamy hummus served with fluffy pita bread. For no extra charge, pick a topping from an adventurous choice of 5 including chicken & guacamole, beef and aubergine and falafel salad and tuck right in!
Our verdict: The Traditional meets the Unexpected!
Expect a queue outside this Spitalfields joint, as businessmen and city-goers wait patiently for Saba (Grandpa) Zion's tried and tested falafel balls on their lunch breaks. The owner's dream was to continue his grandfather's passion for this Israeli street food delicacy and these guys also make a pretty mean Hummus. The Falafel-Hummus-Pita combo is always a winner but for something totally different, try Sabich, an Israeli invention of Hummus, Fried Aubergine & Boiled Egg, layered and stuffed into a fresh pita.
Our verdict: Grandpa's Seal of Approval
Head to Ceru and be taken on a culinary journey to the Levantine region (Syria, Lebanon, Jordan, Turkey, Cyprus and Israel). Starting as a pop-up, this concept is about to have a permanent London home but will also be on tour at a number of festivals throughout the summer. Their hummus dish topped with warm chickpeas and chilli is a real winner for those looking for a little extra kick!

Our verdict: Spice up your Life!
If you're a meat lover then this is the Hummus for you! This informal Lebanese eatery was one of the first laid back but trendy Middle Eastern places to open in London back in 2008. One of their most popular dishes is the Hummus Shawarma (Hummus generously topped with succulent, carefully spiced thin lamb strips). Add a fresh Fattoush salad and you're good to go!
Our verdict: Don't be Shy-warma!
Opening its doors just a few months ago, Deliciously Ella and fiance, Matthew, prove to be quite the dream team when it comes to combining flavourful plant based food with a laid back, calming environment. Their Mae Bowls (served lunch and dinner time), allow you to pick from a selection of delicious & colourful salads. Their Hummus-Tehini dip can be substituted as one of your choices, or just add it as a side for an extra 2 quid. A delicious topping for a bowl of healthy goodness!
Our verdict: Nutritious and Delicious!
Finally –  to enjoy International Hummus Day Funzing style, join one of these special experiences created by our hosts especially for this occasion.
Learn to Make Your Own Hummus with Boaz on Funzing:
Boaz is inviting you into his home kitchen in Clapton to share with you his secrets of how to make this delicious dish yourself. You'll learn the A-Z of hummus making, from choosing the right chickpeas to possible additions and flavour variations.
Learn the Secret of How to Make (THE BEST) Hummus: http://uk.funzing.com/funz/4999

Learn to Make Rainbow Hummus with Denisa on Funzing:
Proving the amazing health benefits of Hummus, Denisa, a nutritionist who focuses on raw food, will teach you how to make Rainbow Hummus as part of her Raw Food Workshop at East London's Wild Goose Bakery! Plus loads more amazing healthy dishes!
Our verdict: The perfect way to celebrate International Hummus Day!