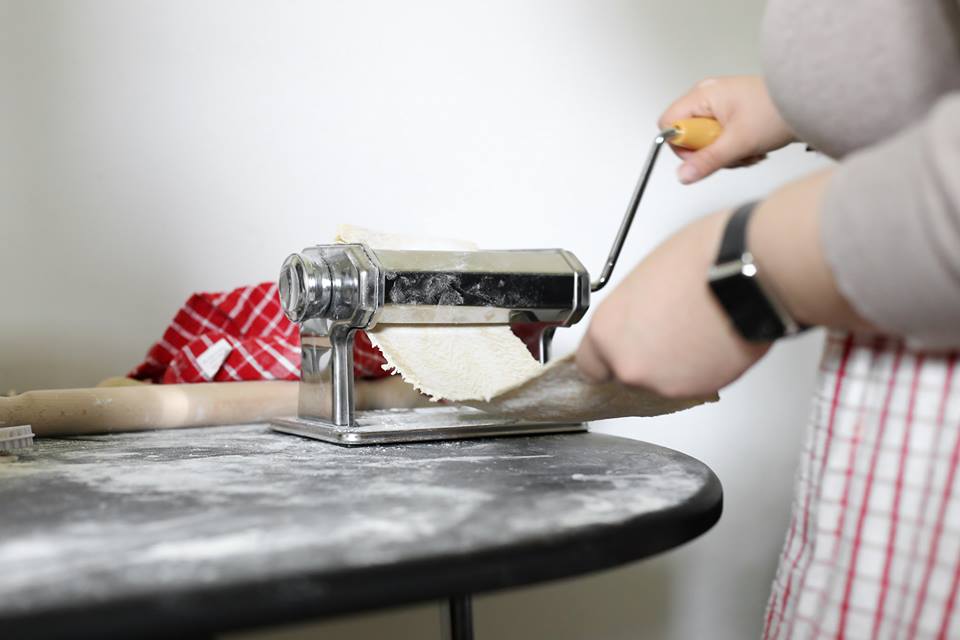 Many hosts setting up their Funzing experience love taking their passion or gift and teaching others. This is exactly the case of Mayte Bologna who teaches amazing Ravioli and Bread making mouth-watering experiences. We decided to ask her a few questions and get to know the person behind the Funz.
What is your Passion?
For me it's really difficult to pinpoint just one passion. But I can say I'm passionate about pleasurable things: good food, good music, good company, good hobbies. Or better said: every single person has a talent, and to put it good use it's one of the most enjoyable things in life.
Me for example, I practically grew up in the kitchen cooking with my family. I love cooking, and most of all, I enjoy cooking for other people, specially my loved ones.
When did you discover it  + What led you to perusing it?
I guess I didn't really discover it, it's something I've been doing since I was little… One day I just "realised" that it really makes me feel good and happy when people enjoys something I've cooked for them. It's like giving a little piece of love, because you share your time and efforts to get a tasty, good looking (and hopefully nutritious) meal with whoever's eating with you!
What made you decide to start creating your workshops?

I participated in some Funzing experiences and I loved it. Specially Keiko's sushi making class… Just one week later I made my own sushi at home!
I felt very accomplished after that, and I thought she might be happy to know, so I sent her some pictures. Then I thought "That could be me!", I love helping and teaching people, then it was just a matter of maths: I love cooking + A lot of people likes to cook or would like to learn + I love cooking with people = It's an experience!
Shortly after I went on holidays to visit my family back in Italy. As always, we make our own pasta (and I love cooking with my grandpas). At that moment I pictured myself showing how easy it was to other people. That's when I decided to create my workshops.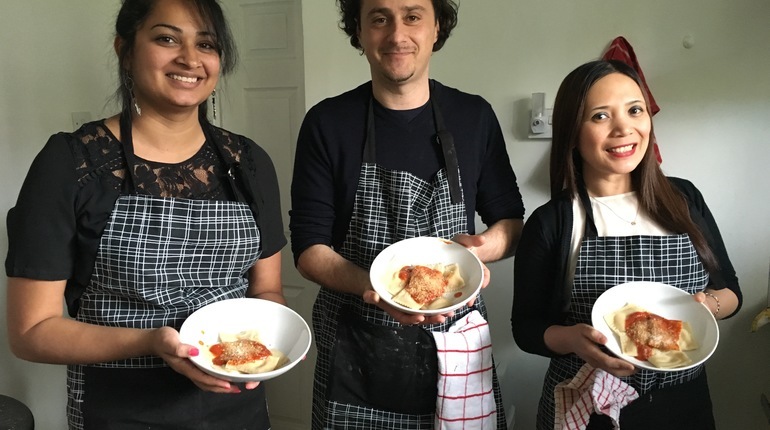 What is the best thing about creating your workshops?

One best thing only? There's no such thing!
 For once, I get to do what I love (and what I miss the most, since I'm away from my family and closest friends) on my free time. I feel productive. I get to meet great and interesting people, I feel like Funzing is more than a website, it's a big community. And last but not least, I love organising: every little detail counts (I seriously had fun finding and buying all the aprons, tools and perks for my workshops).
What do you dream will come from your workshops (your own restaurant/masterchef)
Well, I do have a dream of opening my own Caffè. One where I can chill listening to good music and a cup of tea, while I receive and entertain people and cook my own goodies. Like having friends over, basically!
I guess this is a start then. But I also plan to donate part of my incomes to charity. I volunteered for "Christmas at Crisis" last year and it was a great and meaningful experience, so I want to follow up with their amazing work.
One piece of advice for anyone wanting to pursue their passion?
Like Nike says: JUST DO IT!
Don't get me wrong, I'm pretty lazy. I love a comfy chair and the sweet doing nothing. But when you decide to get your butt off the couch and start doing stuff, whatever it is your doing, do it well, do it for you, and it will be so rewarding!
One of my favourite quotes is: "He who wants, can". And never a phrase was so true. Think about what is it that you want (to do), think what's holding you back, then think why and how you can go around it… If you really want it, you'll come up with something. After all, it's not somebody else's passion, it's yours.
So if you fancy yourself a bread, pizza or pasta maker just head over to Mayte's experiences on Funzing!