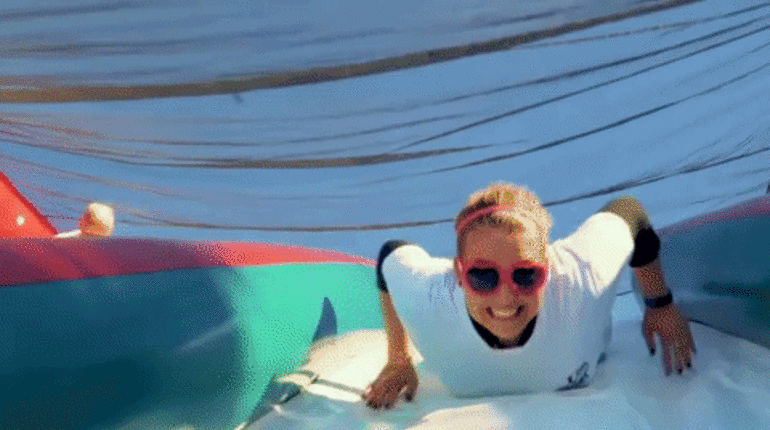 The weather has been "mixed" recently but based on what we know about England, things are sure to get better over the next few weeks, and we need to be prepared to take advantage of the sunshine IMMEDIATELY.
Whether you're looking to get that summer body ready or simply take a ride on boat down the Thames, we've prepared some of our most spring-embracing experiences that will help you bask in the sun's glow whilst we still can.
Check out the list below, or see them all HERE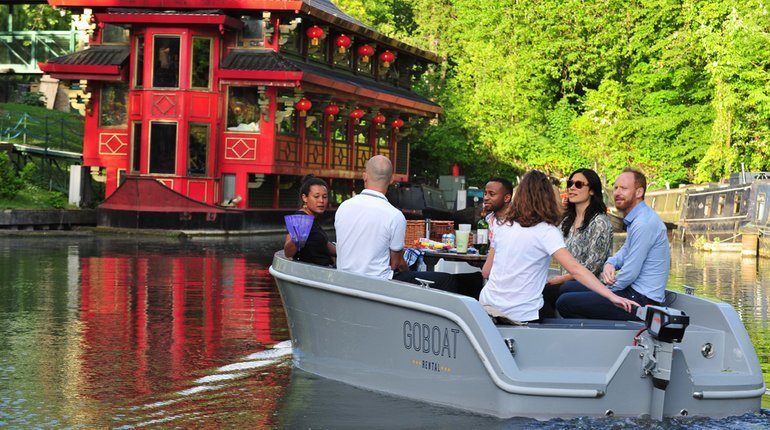 WHEN: 24th March | WHERE: Edgware Road PRICE: £12pp (8 people minimum)
Enjoy a unique adventure on the London canals.
Be the captain of your own boat, chart your own adventure, and choose your own crew! GoBoats can carry up to eight people, with no previous boating experience required.
The boats are powered by electric engines and designed to create a sociable, fun atmosphere. With the sun showing itself more and more lately, now is the perfect time to join together with friends and family and try this awesome, outdoor experience for yourselves!
The boats serve as a breathing space in the city, and as a platform towards fun and cultural experiences that can be enjoyed by all.
Sound like the right spring fun for you? Get your tickets HERE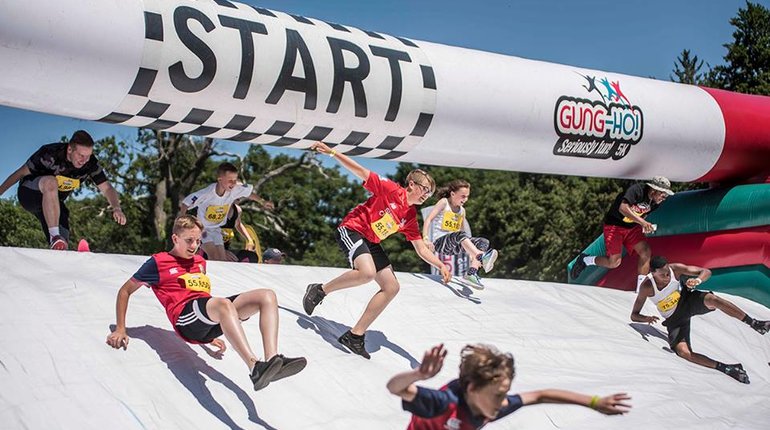 WHEN: 24th March | WHERE: Windsor | PRICE: £35
Say hello to the biggest and best inflatable 5K in the UK!
Gung-Ho! is open to all people no matter if you're a seasoned marathon runner or if you just fancy joining in the fun, everyone that wants to take part can. Getting fit can sometimes feel like a chore, but with this special event, you'll actually look forward to exercising!
This year they have added even more obstacles along the way to keep things interesting so bring the whole family and have an amazing time at Gung-Ho!
Get your tickets HERE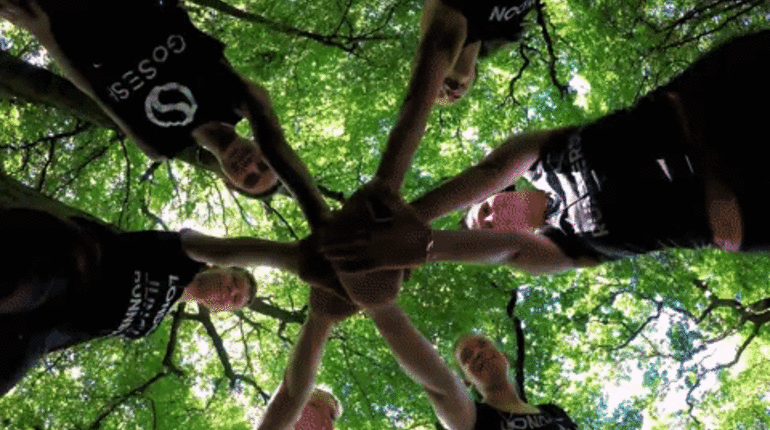 WHEN: 23rd March | WHERE: Highgate Woods | PRICE: £12
Dance, run, core and stretch class following the aerobic curve, to banging tunes, and clear instruction broadcast to your own (wired only) headphones. (or borrowed headphones by arrangement).
The class is carefully designed to respect the fragile woodland ecosystem; and other woodland users. You will need:
a water bottle,
your own wired headphones (or message to borrow some)
appropriate layers of clothing for the season,
running shoes,
and in winter gloves & a hat.
Also useful is a rucksack that you are able to run for up to 5 mins with, to put water bottle etc into (there are no lockers or mirrors, only sunbeams and trees). So a rucksack that clips at the front is useful, but not essential.
Get your tickets HERE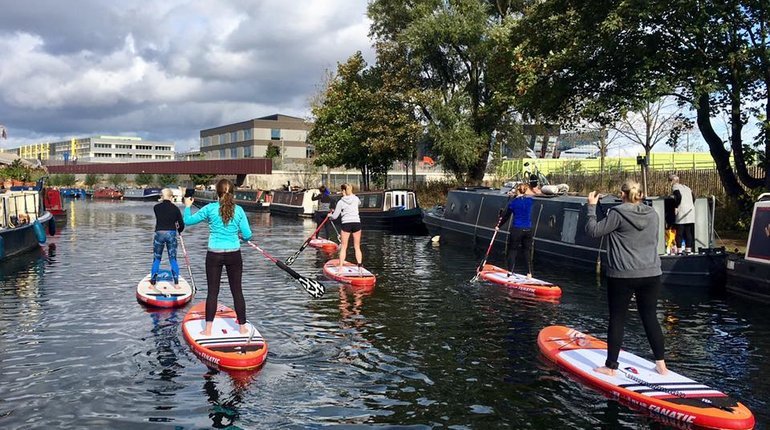 WHEN: 8th April | WHERE: East London | PRICE: £25
Arrive at Poplar Union fifteen minutes before your cruise, meet your fellow paddlers, kit up and get on the water.
Although by no means a race, we want to get the blood pumping in this two-hour paddle. You'll aim to get all the way up to Old Ford Lock and back in the time (2.5 km each way).
If you're quick, there may even be a spare ten minutes for some half-time refreshments overlooking the canal from the bar at Swan Wharf.
The high quality boards, paddles and buoyancy aids are the perfect partner for exploring this historic and visually absorbing route.
The Limehouse Cut is London's oldest canal. There are views of Three Mills, the world's largest tidal mill dating back to the Domesday Book, whilst striking bridge architecture and graffiti combine to make this one of the most varied and interesting stretches of water in London.
Get your tickets HERE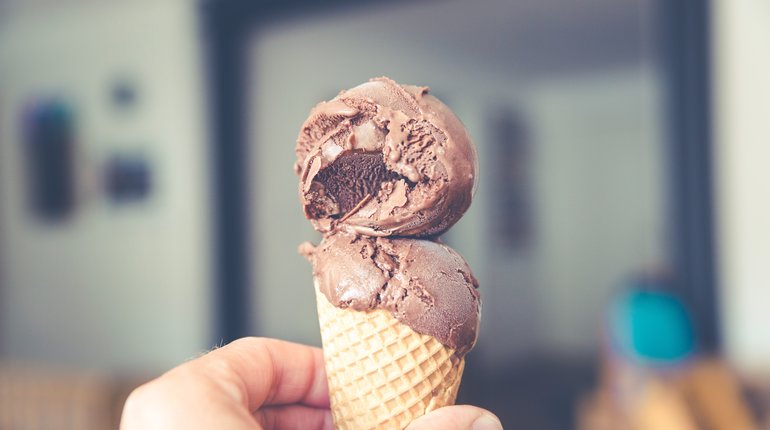 WHEN: 20th April | WHERE: East London | PRICE: £39
On this 2 hour+ guided walking tour you will visit London's finest Artisan Gelato and Ice Cream shops, where you will sample the finest Italian Gelato and Ice Cream and Frozen Yogurt.
This tour is led by Paul a former coffee & cocoa trader with over 25 years of experience as a London guide.
Groups are small so you get a more personal experience and we can even offer private group tours for any occasion.
You will learn the history of Gelato and how its made, and you will receive a discount voucher that can be used at any time in the future at any of the locations.