Secret Festive Food Tour of Borough Market
This Christmas, Borough Market will be transformed into a Christmas Market array of delights and treats for everyone. This tour takes you into the heart of historic monuments, 'quirky' pubs and bustling food markets. You, your friends and family will embark on a three-hour gastronomy tour around the world famous London Bridge area. All food, snacks, desserts and drinks (such as cider and tea), and a professional tour passing its most famous attractions (Tower Bridge, HMS Belfast, Borough Market, the Golden Hind and the Shard) are included in the price. Once the experienced guide concludes Secret Food Tour London, you will leave with a stomach full of traditional food, plus local knowledge and sightseeing tips, to enhance the pleasure of your trip that will last with you a lifetime.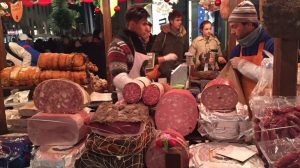 Create a Terrarium for Christmas with Prosecco
Stuck on what to give your loved ones for Christmas this year? Why not build them their very own personal terrarium in this one-of-a-kind workshop. You'll even get to sip on prosecco whilst you get creative! Come away with your very own miniature garden and a whole toolbox of reusable skills. Leafage walks you through a step by step guide on how to create a self-contained garden that's grown in a closed glass container. Think of it as a mini-greenhouse, a perfect miniature garden for urban dwellers. All of the equipment will be provided for you as well as a care guide on how to look after your terrarium at the end of the workshop.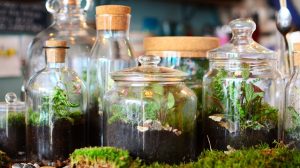 It's getting cold outside, days are getting shorter and the feeling of Christmas is starting to embrace London. The Christmas Fitness Tour is the new way to get fit and enjoy the beauty of London during the festive period without freezing! Warm up your body and get fit to the rhythm of the best Christmas tunes as you power walk through hidden alleys, breathtaking views, ice-skating rinks and twinkling lights! A certified personal trainer will ensure you discover the magic of Christmas in 10,000 steps and 90 minutes of exercise, music, fun, discovery and socialising to get you into the true Christmas spirit. From Covent Garden to Borough, get ready to release stress and get fit in a brand new way. The tour will end in a lovely Christmas village where you can chill out and regain some energy in an authentic food paradise.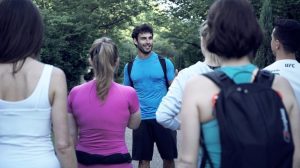 Festive Gin Tasting Masterclass
Gin used to be the exclusive drink of choice for your visiting Aunt at Christmas – now, with the resurgence in Gin, everyone can get involved this year! Gin has a long history, especially in London, and has been a sought-after drinking for centuries. Fortunately, the days of 'Mother's ruin' and Hogarth's 'Gin Lane' are long gone, and in recent years the Gin scene has really developed to include a whole range of different styles. There are now many micro-distilleries to be found, producing small-batch artisanal Gin alongside our tried and tested favourites. So if you've ever wondered what is the difference between the various styles and why, this is the workshop for you! During the evening you will get to try several different styles of Gin, discover how Genever, as it once was known, came to be Gin as we know it now, you'll discuss the different production methods and how the different botanicals affect the overall flavour. You will also be able to try each gin with different mixers to see what effect it has on the taste. You'll be trying some London Dry, some salty numbers, spicy numbers, floral ones and foreign ones: come along and find a new favourite!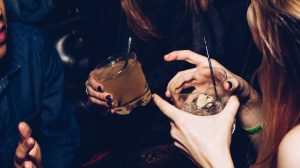 Succulent Wreath Making Workshop
In this workshop, you'll learn to make a beautiful succulent wreath. Your finished product is the perfect addition to decorate your home with during the Christmas season, or year round. You could even give your wreath as a truly unique gift. You'll find out more about these precious beauties and spend your time creating a delicate living wreath from succulent cuttings. This long-lasting wreath will see you through the festivities and on into the new year. You'll learn how to harness your green thumb and unleash your creativity to curate something different and ready for the festive season.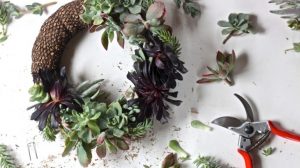 Christmas Drinks and Singalong Around a Piano
You're forever warbling White Christmas in the shower, humming carols while you do the washing up, or belting out Slade in the car?
In the chilled, friendly surroundings of Haunt Bar in Stoke Newington, you'll get to meet new people, learn some vocal tips and tricks, and belt out some classic Christmas tunes with James, a professional Musical Director with years of experience in getting the best out of singers. He has performed in the West End and led singing groups at the Southbank Centre, Shakespeare's Globe and The Young Vic. He prides himself on creating fun and relaxed workshops, and on giving people confidence in their voice.